Chicago may be known for its big city attractions, but there is plenty to do outdoors in this lovely Midwestern city, too! From exploring the shore of Lake Michigan to biking through the many parks and gardens, Chicago offers something for outdoor lovers of all ages. Today, long-time Chicago resident and mom of two, Tiana Kubik, is here sharing the best outdoor kids' activities in Chicago. So, whether you're a local or just visiting for the weekend, pack some snacks, grab your water bottle, and get ready to explore everything the Windy City has to offer outside for families! ​
Best Chicago parks for kids
Chicago is packed with parks! They range in size from tiny pocket parks to acres of grass and trails filled with fun outdoor activities. No matter what part of Chicago you're in, there's sure to be a park nearby where you can enjoy some fresh air and green space. Here are just a few of our top picks for our family's favorite outdoor Chicago parks for kids. 
Located in downtown Chicago, in the heart of it all, sits Grant Park. Proudly referred to as "Chicago's Front Yard," Grant Park totals 312.98 acres and is a public park located in Chicago's central business district in the Loop Community area. Grant Park's most notable features include Millennium Park, Maggie Daley Park, Buckingham Fountain, the Art Institute of Chicago, and the Museum Campus. 
Millennium Park offers a variety of activities for all ages. The park is comprised of 5 main areas and is packed with fun things to do for everyone in your family. The Pritzker Pavilion offers a wide range of concerts, movies, and shows, with a large lawn for picnicking.  The Bean (also known as Cloud Gate) is a sightseeing hotspot. The Crown Fountain is a popular splash zone, with two large screens featuring diverse faces showering excited children with water. Lurie Garden is a wonderful 5-acre urban botanic garden with beautiful maze-like landscaping.
Connected to Millennium Park via a pedestrian bridge is the 20-acre Maggie Daley Park. The facility features a children's play area with interactive sculptures and a climbing wall, a mini golf course for those who want some fun without leaving downtown street level, picnic groves with perfect spots for families to sit down together, and an enchanted forest.  The skating ribbon is set for ice skating in the winter, but in the other seasons, it is open to roller skates and scooters as well. If you are visiting Chicago and didn't bring your scooters…no worries.  MicroKickboard Scooters and helmets are available for rental for adults and kids of all ages. 
Northerly Island Chicago is one of the most beautiful natural attractions in the city and a wonderful outdoor park for kids and families. It is a 91-acre peninsula located in Lake Michigan, and it's filled with lush green grasses, breathtaking views of the skyline, and plenty of wildlife. The Island is just beyond the museum campus. So, it is perfect as a stand-alone visit or combined with a stop at the Shedd Aquarium, Field Museum, or Adler Planetarium. 
Just south of the Loop, Promontory Point can be accessed by foot via the Lakefront Trail or by car via the Museum Campus Drive. The Point offers plenty of activities for parents and children alike, including a picnic area, firepits, and tons of open space.  The view from the point over the lake covers both the tallest buildings downtown and south of the point. It's also just north or the Chicago Museum of Science and Industry. 
Ping Tom Park is a great place for parents to spend time with their kids in Chicago. This beautiful park overlooks the river with a perfect look towards the skyline down a beautiful red bridge.  Just steps from Chinatown, a visit to this park can pair with some Dim Sum and shopping.  Ping Tom Park is also a stop on the Chicago Water Taxi Route, so you can hop on the river and ride downtown to explore other parts of Chicago.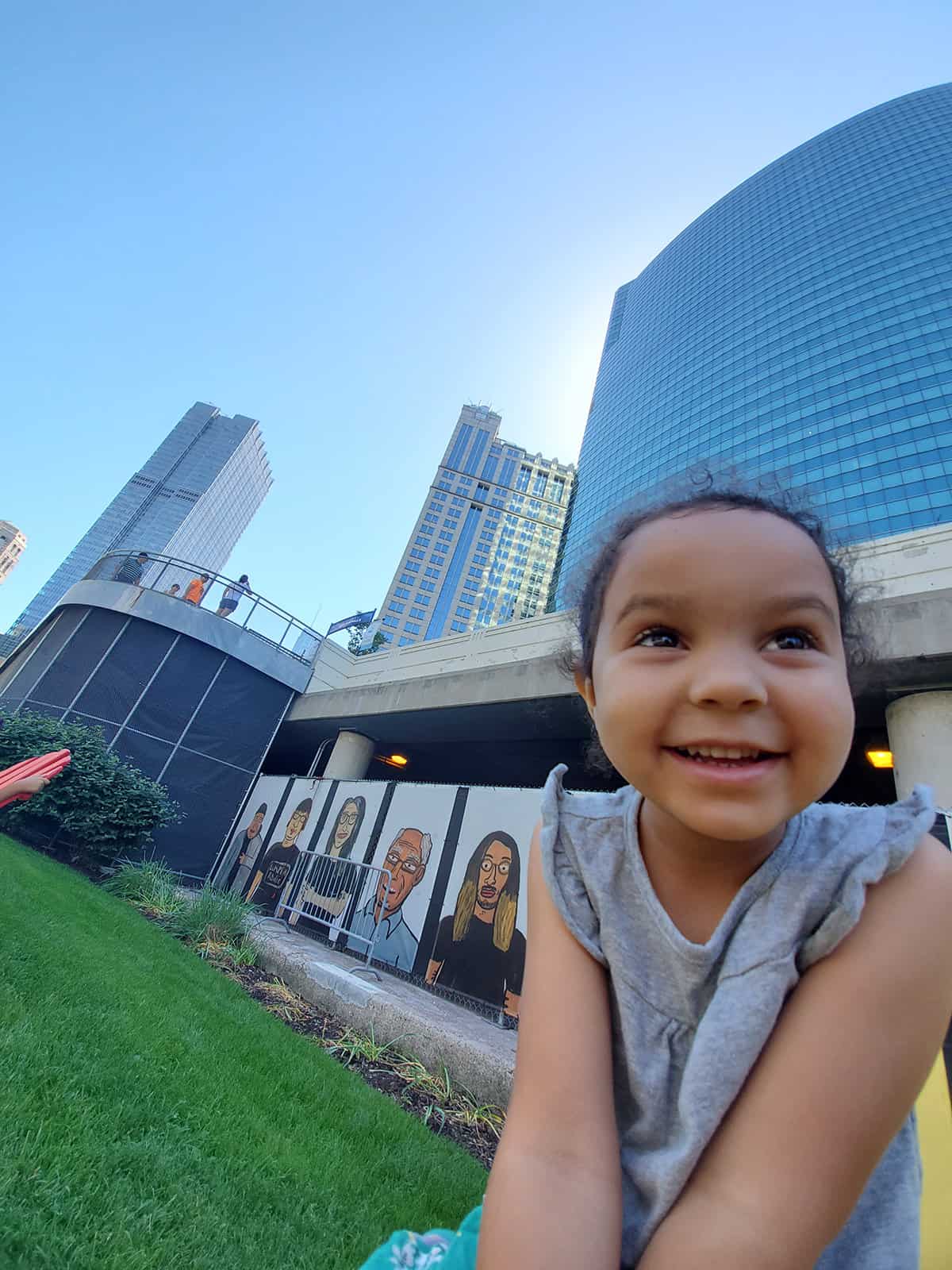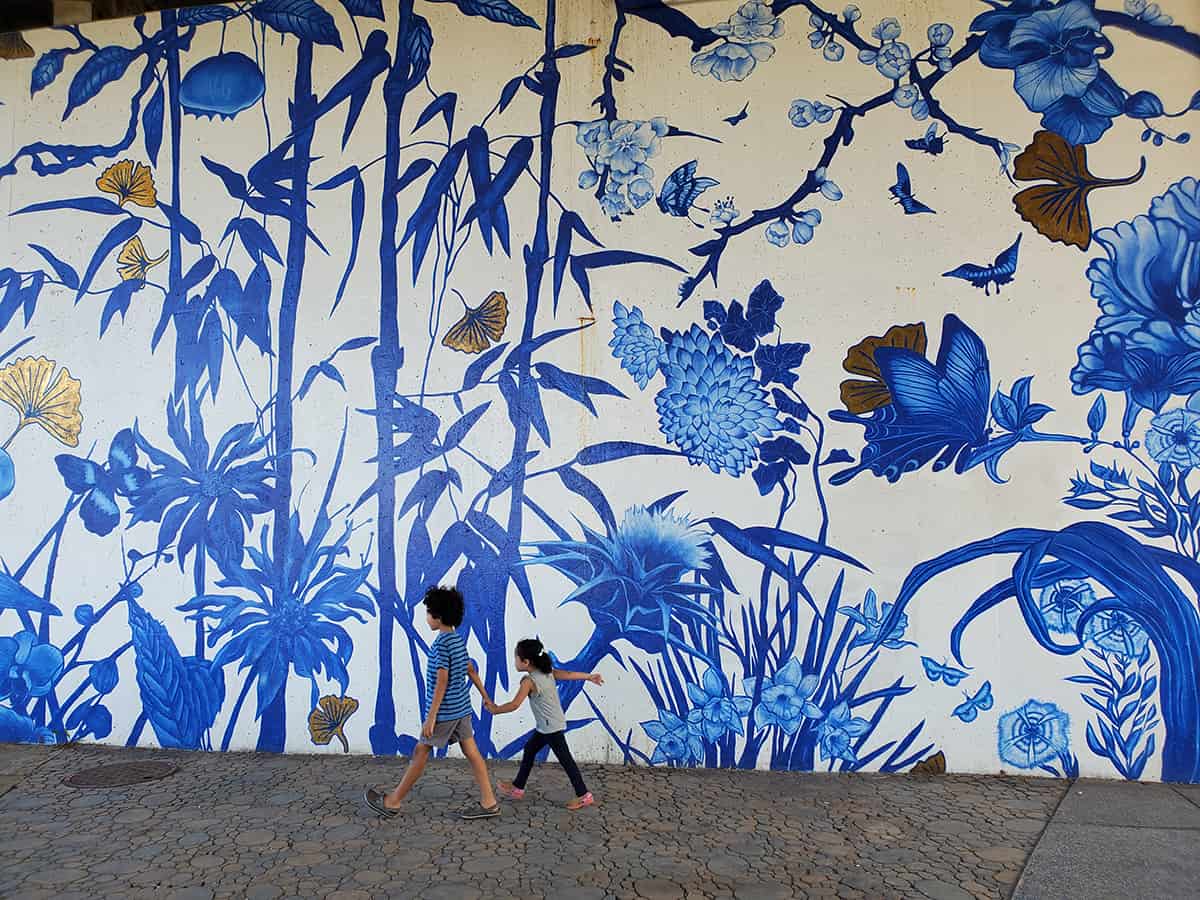 Best Chicago outdoor attractions for kids
Lincoln Park Zoo in Chicago is a great place for families to visit to get some fresh air, spend time outside, and see wildlife. Located near the lake, this zoo has a lot to offer, including over 1,000 animals from around the world. Plus, there's free admission year-round! Kids will love seeing the gorillas, lions, tigers, and more up close. There are also plenty of interactives like the Nature Boardwalk and Education Center. Parents can enjoy the beautiful gardens, ponds, and even a cafe. 
If you want to combine your visit with education, the Pritzker Family Children's Zoo blends expert animal care, interactive learning elements, and tactile experiences to teach kids about the interdependency of living things. This kid-friendly home for North American animals lets visitors get nose-to-nose with red wolves, black bears, river otters, and beavers.
Navy Pier is a must-see when you're in Chicago! This lakefront is an iconic staple of Chicago and a playground that has something for everyone with its Ferris wheel, parks, shops, live music, and restaurants. The best part is that it's all free! Kids can take a boat ride, go on a carousel, or explore the pier's many attractions, including the Chicago Children's Museum. 
See a baseball game
Take in some classic Chicago baseball at one of the city's two beloved teams – The Cubs or White Sox. Whether you catch a game at Wrigley Field or Guaranteed Rate Field, your family will have a blast cheering on either team. And don't forget to grab some classic Chicago-style baseball food like hot dogs, popcorn, or even a famous deep-dish pizza. 
The Chicago Riverwalk is another fun place and hot spot for families. Whether you take a river tour, rent bikes to ride along the trails, or take the kids on a nature walk, there's something for everyone at this fun location. Plus, the views of the city are stunning! 
Fulton Market is an up-and-coming neighborhood with plenty to explore. Check out some of the area's coolest restaurants, galleries, and shops. You may even find some street art or a fun activity for the kids. Plus, you'll get to experience one of Chicago's most vibrant neighborhoods.
The Peggy Notebaert Nature Museum is a natural history museum located in Lincoln Park and operated by the Chicago Academy of Sciences. The museum focuses on the natural history of the Chicago region, and connects children of all ages to nature and science through immersive exhibits, fun family events, important conservation research, and in-depth education programs,. It is also known for its live butterfly house, which is attached to a laboratory and program to study and enhance Chicago area butterfly populations.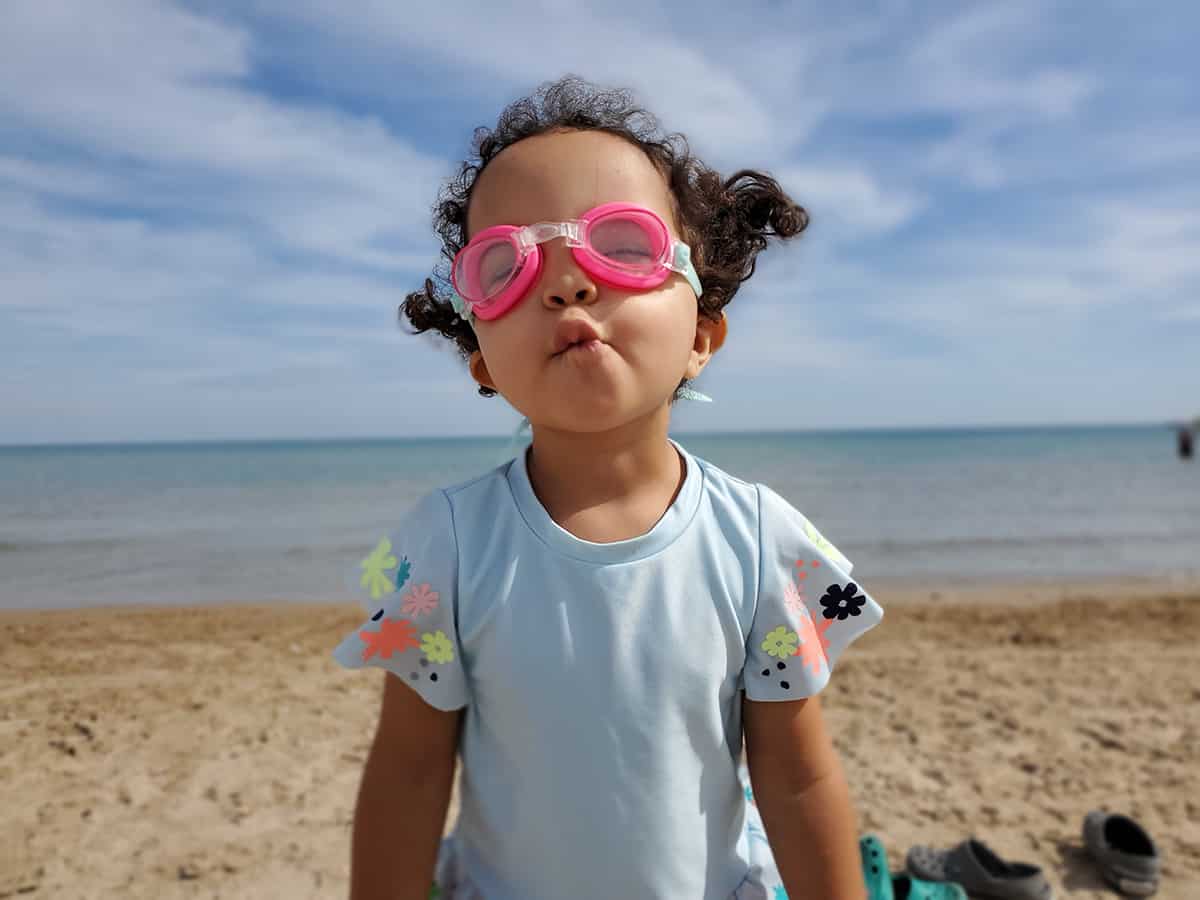 Best splash parks and beaches
One of the best outdoor activities for kids in Chicago is water play! If you're visiting Chicago in the summer, it can get hot! But no worries, the city is filled with fun ways to cool off and get wet! 
Neighborhood splash pads
One of the best things about the Chicago neighborhood playgrounds is that many of them have splash pads or other water features. If you're looking for a fun, family-friendly way to beat the heat this summer on land, then look no further than the splash pads at your local neighborhood park. Not only are they a great way to keep cool and have hours of outdoor time between splashing around and having fun on the playground. If you're looking for something a little more, check out any of the fun water adventures below.
Just outside of Chicago, Skokie Water Playground includes five water slides of varying heights, making it an ideal destination for kids of any age. There are also interactive multi-level play areas with a variety of activities to keep everyone entertained. The large splashing water bucket is sure to be a hit among visitors, as well as the lanes for lap swim and the turf and suntan area. The facility also features a fully-accessible locker room with showers, lifeguard facilities, and a convenient concession stand. 
Visit Whealan Pool Aquatic Center for a day of sun, sand, and fun in the pool. Kids can splash around in the shallow waters and explore the interactive water features. The diving boards provide plenty of thrills for adventurous swimmers, while parents can take a break from the heat in the cabanas or sit back and relax on the sandy beach. 
Chicago's beaches are legendary, and with good reason. The city is parked right on the shores of gorgeous Lake Michigan, so there is plenty of beach space to explore. Summer in Chicago is a perfect way to feel a bit beach town/ocean vibe in the midwest.  Some of the most popular beaches are listed below:
Montrose Beach-

4400 N. Lake Shore Dr

Loyola Beach- 

1230 W. Greenleaf Ave. (@ Lake Michigan) 

Oak Street Beach-

1000 North Lake Shore Drive

31st Street Beach-

3100 S. Jean-Baptiste Pointe DuSable Lake Shore Drive

North Ave Beach-

1601 N. Jean-Baptiste Pointe DuSable Lake Shore Drive

On the move and outside in Chicago
Bikes, boats, buses, and more! There are so many great ways to explore Chicago with kids, while outside having fun! Chicago is filled with fun and unique ways to get around, making just moving around from place to place an adventure for kids! Here are a few of our favorite outdoor ways to get around town! 
Chicago is known for its incredible public green spaces, and the Lakefront Trail provides a perfect opportunity to get outside and explore with your children. Just stretching from Hollywood Beach along the lake's edge to Michigan Avenue's Museum Campus, Bike Lakefront Trail offers beautiful views of the city skyline. The trail is 28 miles long, making it the ideal route for a leisurely family ride. From the different beaches, parks, and nature reserves dotted along it's length, there is plenty to explore on your journey together. Along the way, you can stop off at one of the many playgrounds and green spaces where your kids will be sure to have fun. 
Get a unique view of the city from the comfort of one of Chicago's distinctive riverboats. These tours offer an expertly guided tour along the rivers, giving you and your family insight into the fascinating history and culture that makes Chicago so special. With stunning views of some of its most iconic buildings, this is a great way to engage your kids in the city's rich architectural heritage. Make sure to bring your camera, as you are bound to have plenty of time to snap some great family photos! Older kids will get a lot out of these tours and learn quite a bit. But even little kids will enjoy being out on the water.
Chicago Walking Tours
Exploring the city on foot is a great way to bond with your family. Chicago Walking Tours offers many different themed tours, from cultural excursions through Chinatown and Little Italy to more offbeat tours like the Spooky Chicago Ghost Tour. Whether you're looking for something educational or just want an entertaining adventure, there is sure to be a tour that fits your family's needs. All of the tours are led by knowledgeable and friendly guides, who will make sure that you get the most out of your experience. With so much to offer, Chicago is a great destination for families looking to enjoy some quality time together while discovering something new.
This ferry service offers rides along the main branches of the Chicago River. The boat rides are perfect for taking in some of Chicago's most famous landmarks, as well as enjoying the unique ecosystem of the river. The Water Taxi rides are just $6.00 for a one-way ticket, making it a great deal for a river view of the city. 
Get a day pass for CTA and hop on and off the Red Line
A day pass on the Redline is the best way to see all of the sights Chicago has to offer. With a day pass, you can hop on and off any train line or bus, going anywhere in the city, all day long! You could take the Red Line multiple times throughout the day and make your way across town with ease, never having to worry about parking or navigating through traffic. Whether it's visiting iconic attractions like Wrigley Field, shopping along the Magnificent Mile, Chinatown, Hyde Park, or checking out any one of the many neighborhood restaurants and shops, the Red Line will get you there! 

Best gardens and arboretums in Chicago
No trip to Chicago for a nature-lover would be complete without visiting one of the many amazing botanical gardens or arboretums that the city has to offer. Here are a few of the best gardens and arboretums in Chicago for kids: 
Morton Arboretum, located in Lisle, Illinois, offers 1,700 acres of nature trails, gardens, and natural areas filled with over 4,000 varieties of trees and plants. The arboretum also hosts a variety of family activities throughout the year, including campfires, scavenger hunts, and children's programs.  Around the winter holidays, they decorate the entire arboretum in lights and offer performances and hot cocoa for families. 
The Chicago Botanic boasts 27 different gardens spread over 385 acres of land and hosts all kinds of outdoor activities and special events such as summer concerts in the park, nature walks, and story times. Kids can also enjoy hands-on activities like learning about plant life or crafting their own creations at the Discovery Center. 
The Japanese Garden is located in Jackson Park. This tranquil oasis features traditional Japanese gardens, a tea house, pagodas, and koi fish ponds.  It's an absolutely beautiful park and a lovely picturesque place for an outdoor stroll. 
Cantigny Park in Wheaton, Illinois, offers an array of activities for families, including hiking trails, gardens, and playgrounds. There's also a museum on site that houses artifacts from the First World War, as well as interactive exhibits and special events throughout the year.  It is a bit of a drive from Chicago but well worth the trip 
Garfield Park Conservatory is a true oasis in the city. It is filled with lush tropical plants and flowers that give a taste of the exotic without ever leaving Chicago. There are plenty of interactive programs where kids can learn about different types of insects or the biology of flowers and plants. With both indoor and outdoor spaces, this Conservatory makes a perfect weather-proof outing.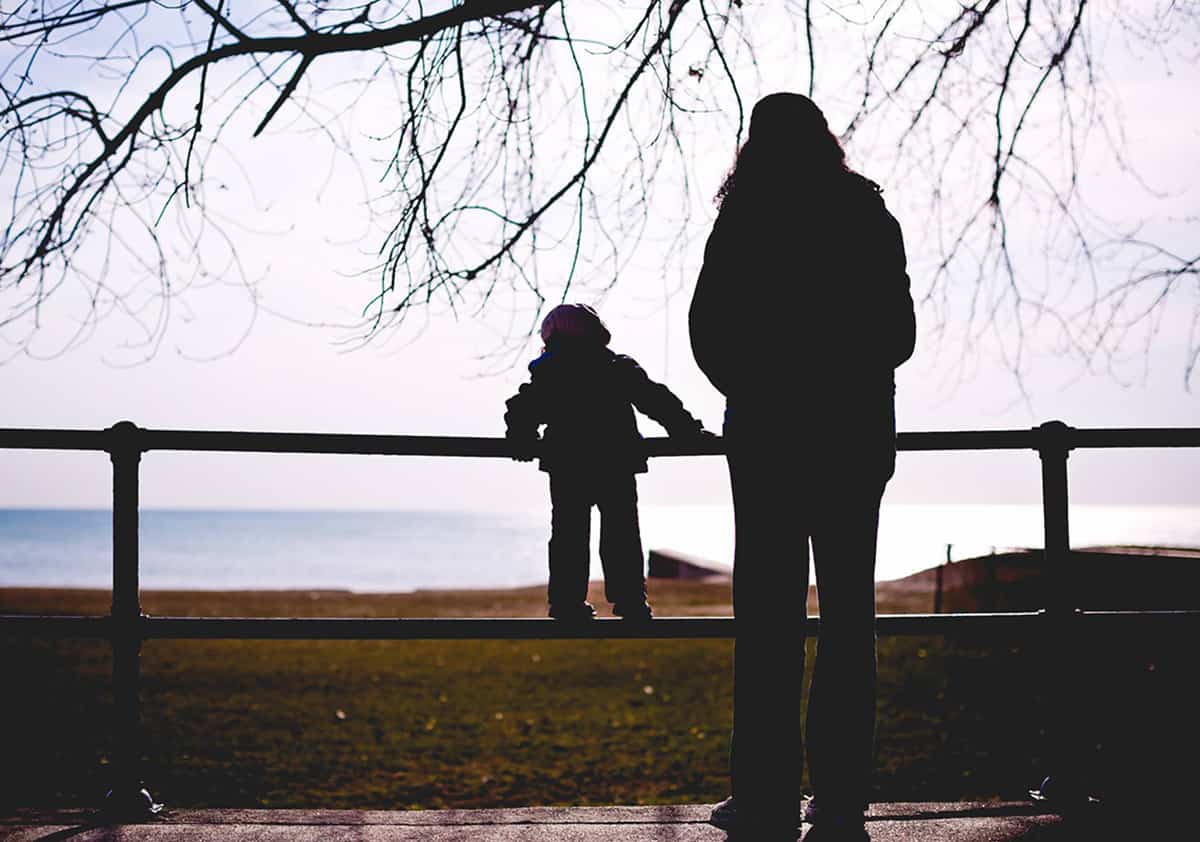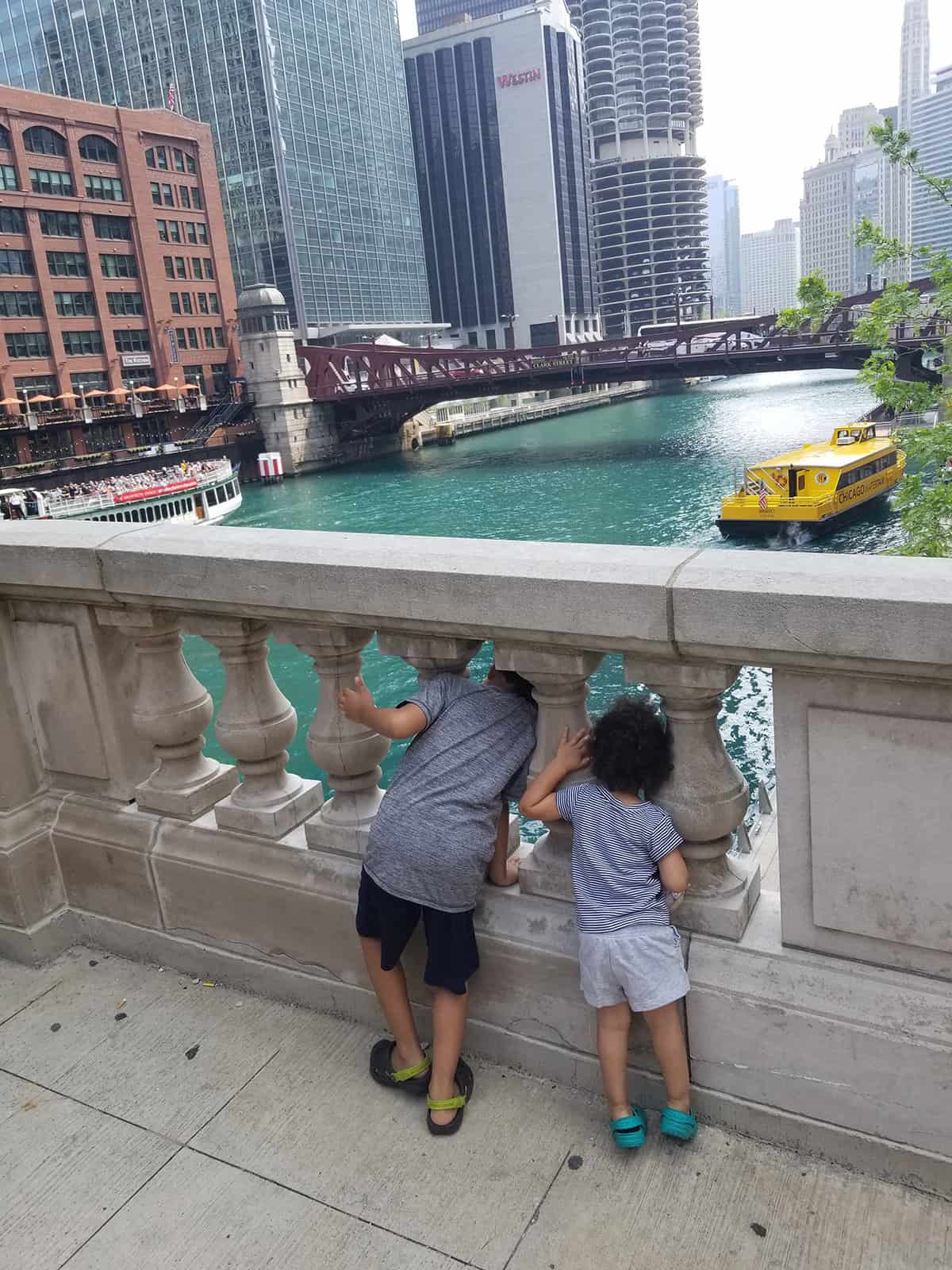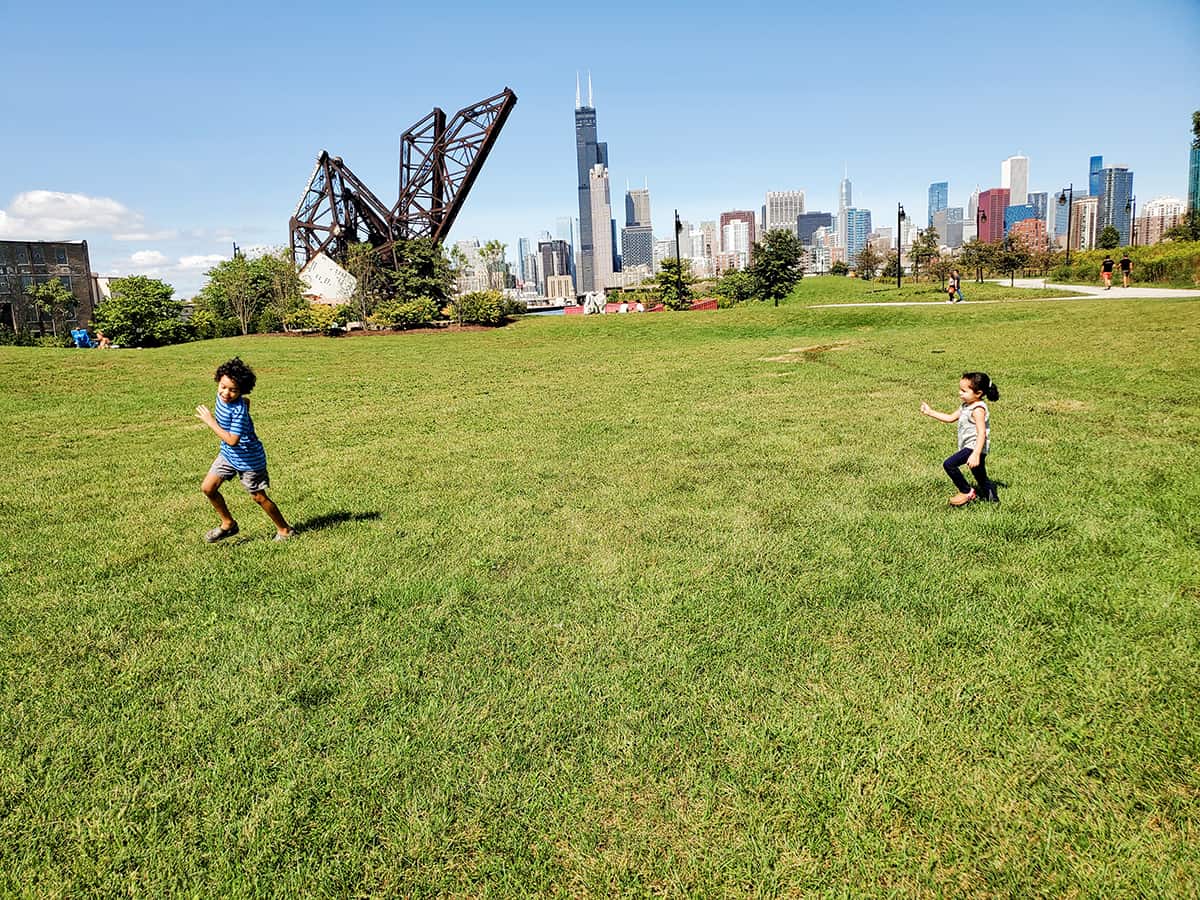 Urban outdoor adventures in Chicago
There is no better way to explore Chicago than outside, with the whole family. With sprawling parks, amazing museums, lush gardens, cultural experiences, incredible food, unique architecture, and so much more! There are plenty of amazing outdoor activities for everyone in the family in Chicago. Get out and explore all that Chicago has to offer—you won't be disappointed!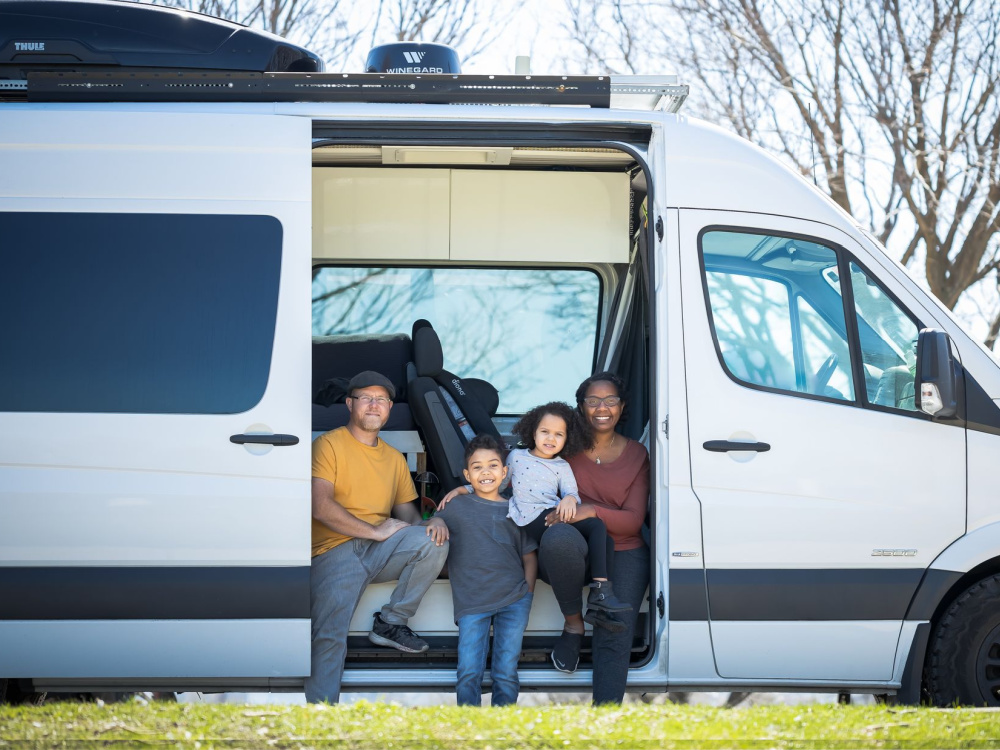 About the author
A city girl through and through, Tiana wasn't always thrilled with outdoor adventures. However, learning the importance of nature + play through her journey to a Master's in Early Childhood Education changed her heart. She still prefers the hustle and bustle of city life, and alternates between Chicago and Austin. She also has learned to love all that nature is and gives. Tiana has discovered unbelievably amazing North American destinations by traveling in a DIY converted Sprinter Van with her husband and two kids. She looks forward to new adventures and discoveries every day. 
You can find more from Tiana in the following online locations:
Instagram: @usalongtheway
RWMC Posts: Tiana Kubik
The post 20+ Best Outdoor Kids Activities in Chicago appeared first on RUN WILD MY CHILD.