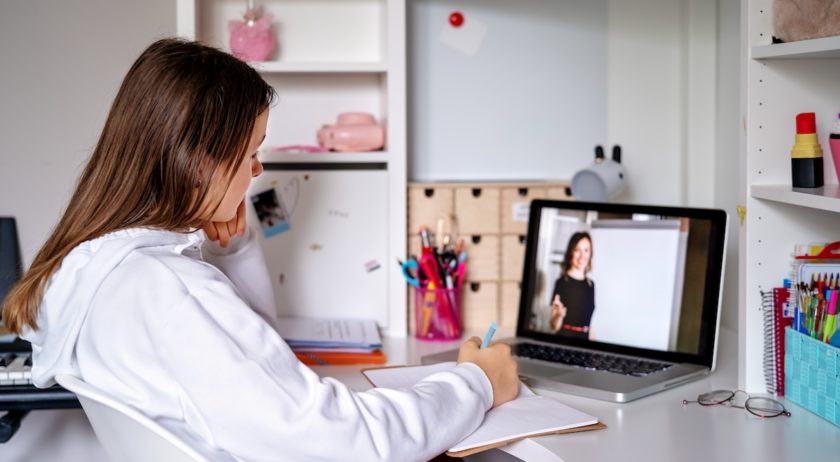 Your kids are bored. They are stuck at home and can't visit their friends or participate in sports. They aren't going to school or able to attend extracurricular activities. They may be discouraged from going outside in order to keep their social distance from others. They're "attending" school online, but most kids are spending only two to four hours per day on schoolwork. At the most basic level, this leaves a lot of time to fill. Almost every parent I have spoken to tells me that screen time is clearly increasing, and parents have concerns about what their kids are doing with this increase in screen time. Many are looking for ways to make more out of their kids' increasing screen time during the quarantine. LearningWorks for Kids has found a great tool for your kids to make their screen time into fun, learning time. We like it so much, we decided to become part of an online learning program, Outschool.
Outchool is a marketplace of live online classes for children from kindergarten through twelfth grade. Outschool has thousands of classes provided by independent teachers who meet with students through group video chats. Outschool teachers have a variety of backgrounds, some long-time teachers with a traditional teaching approach and others who are artists, scientists, engineers, or clinicians who tend to have a very specific hobby or expertise they want to share with children. There are many traditional academic classes in subjects such as math, science, and writing, in addition to those that prepare students for high-stakes testing such as the SATs. Some of the most popular classes cover less traditional subjects such as video-game design, forensic science, and engineering, while others capture special interests on topics such as Harry Potter, Pokémon, podcasting, and Marvel superheroes. As you can see, there are many exciting ways for your kids to use their screen time on Outschool for learning. 

Here are three ways to use Outschool to make the most of your child's screen time during the quarantine-and beyond:
Expand on an existing traditional academic interest. Outschool offers classes in English, math, science, social studies, and world languages, and there are hundreds of classes that can nurture academic interests that are not available in a traditional school setting. For example, kids who want to learn how to write poetry can find a class specific to their age group, while those interested in writing fanfiction or expanding on their interests in popular series such as Rick Riordan's Percy Jackson books. 
Expand on an interest in art, technology, or music. While some teachers are providing basic training such as drawing human figures or vocal exercises, others are presenting more advanced, unique classes on topics such as painting sunflowers, building a WordPress website, or audio engineering. Many of these classes are different from what a child might experience in a traditional school. 
Play video games to learn new skills. There are many classes on Outschool that help kids improve their skills in a particular game such as Fortnite, Minecraft, or League of Legends. We encourage parents to sign their kids up for our LW4K LIVE classes that use popular games such as Minecraft to improve skills such as planning, time management, working memory, organization, and self-control. Outschool is an ideal platform for teaching LW4K LIVE classes because we can combine using video chat technology via Zoom and share game play and discussion with our students in the Outschool or by visiting our own servers. It's a fantastic way for kids to get more from their screen time than just fun, although our emphasis is always on making sure kids have a good time as they learn.
Check out our classes and the many others on Outschool.com, which is an incredibly valuable resource for kids and families. During the quarantine, it might be the best way to make your child's screen time into learning time.