Black Forest Cake. Sounds intriguing? Of course it does! But theres more to the Black Forest in Germany than delicious cake.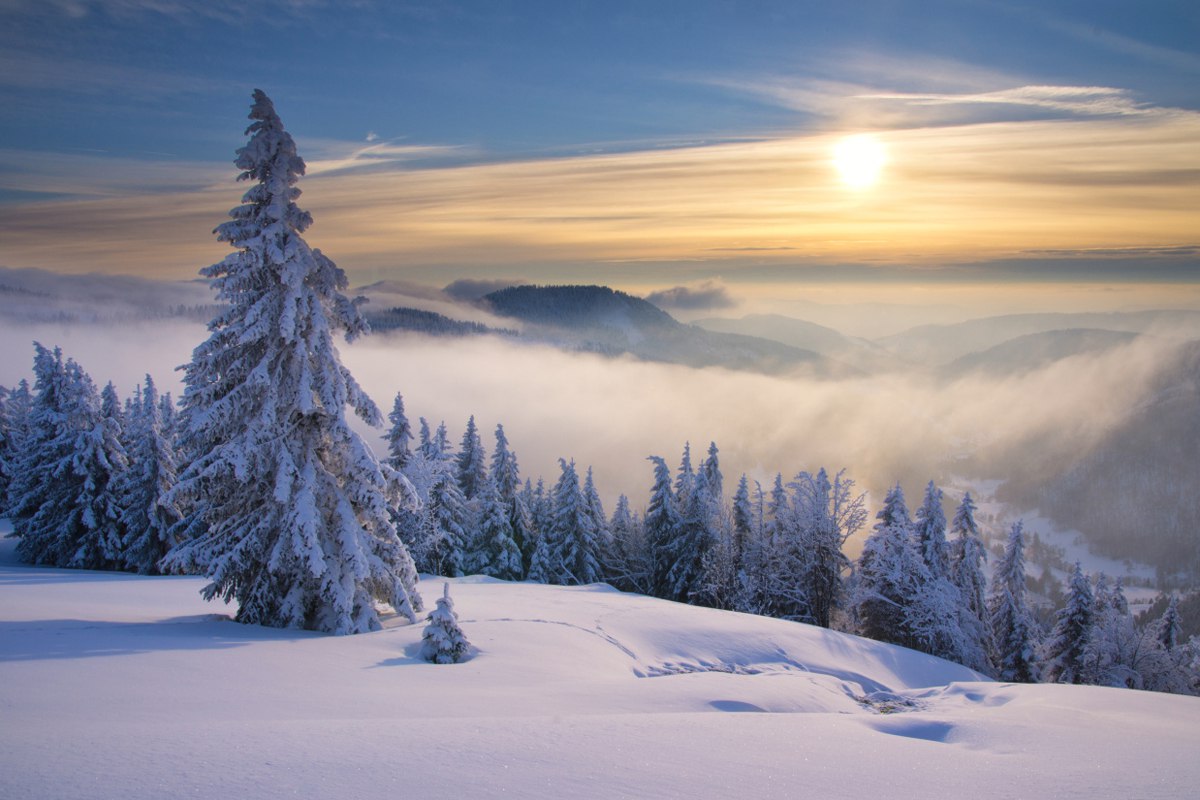 Image: Hochschwarzwald Tourism Office
The Black Forest in Germany is a feast for the senses. Snow-capped mountains, eerie winter hikes and yes delicious food experiences which start from the iconic Black Forest Cake to more local delicacies like smoked meats and season ingredients to warm your heart and soul.
As the world moves towards more sustainable travel experiences, the Black Forest ( which includes the Hinterland and Black Forest affectionately known as Schwarzwald ) might be one of the most sustainable places to visit if you want to reduce your carbon footprint.
There are charging stations for green cars via the e-car sharing initiative and unlike big cities, Berlin and Frankfurt you are surrounded by nature and encourage what organiziations like UNWTO are trying to reduce: Over-tourism.
Black Forest Cake Image Hochschwarzwald Tourism Board
For a Foodies and Sustainable travel itinerary of the Black Forest during Christmas, here is the Chefs Collective by Michelle Tchea guide.
Black Forest CakeAnd Other Delicious Restaurants And Eateries
With many of the restaurants, hotels and also eateries working with local farmers to reduce waste and encourage better sustainable practices traveling Green reduces your carbon footprint.
For the best Black Forest Cake in the Black Forest, visit Hotel Waldfrieden. A third-generation family-owned gasthof is also a wellness retreat with a panoramic spa and sauna to melt away any unwanted calories during your European travels.
The Black Forest Cake from Hotel Waldfrieden has won numerous awards and is Chef Hupfers grandmothers recipe. Boozy macerated cherries, dark chocolate sponge and lots of cream make this one of the best in the region!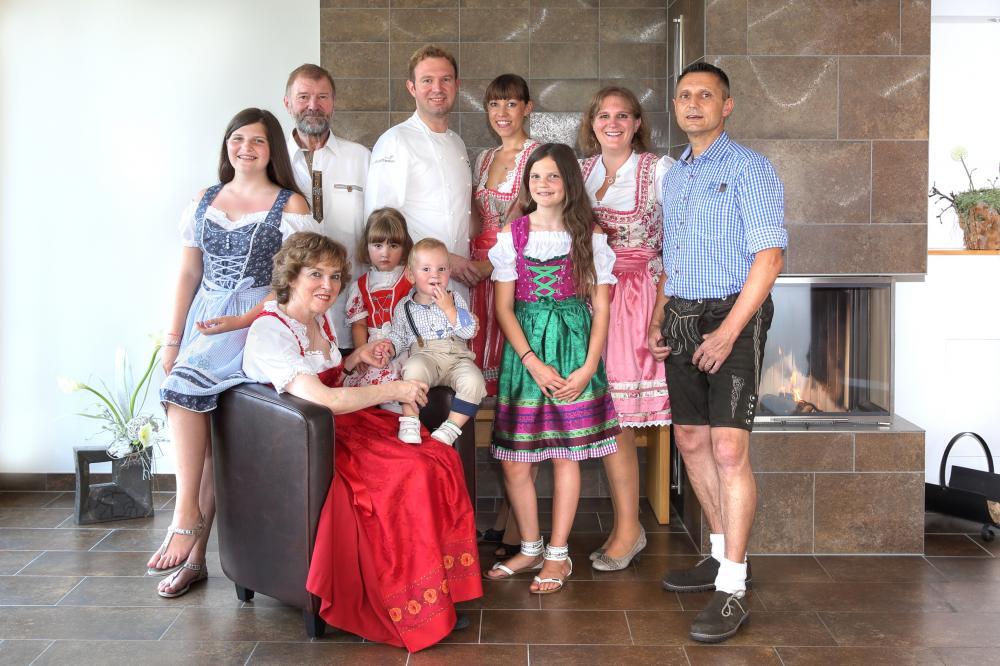 Images by Hotel Waldfrieden
Despite being a wellness hotel, Hotel Elzland Pfauen, happily promotes good eating and good health with Black Forest Cake included in their afternoon tea service. Known as Vesper in Germany, the art of snacking and taking afternoon tea is a food hobby we should all take on board.At Hotel Elzland Pfauen, the Black Forest Cake is just the start of many dishes to be enjoyed in their restaurant, the Clean eating program is worth exploring thanks to a strong network of supporting local farmers and suppliers like Dairy producers, bakers and butchers from the region.
Images by Hotel Ezland Pfauen, Roland Kreig
Gasthaus Zum Kreuz is also a family-run restaurant and hotel worthy of a gourmet food stop. Father and son run the kitchen with typical German food flowing out of the kitchen to feed hungry locals. Sunday lunch is the best time visit with many families sharing happy and delicious moments with their grandparents at this wonderful establishment.
Gasthaus Zum Kreuz Gourmet Food In The Black Forest
More Than Just Black Forest Cake
Known for other German specialities, cheese, dairy, schnaps and cured meats are unique to this region of Germany.
For the best itinerary, drive in and around the small villages like St. Margen, Elzand, Todtmoos Waldkirch (Visit the Musical/Organ Museum and say hello to a foodie Wolfgang for food tips!) and find local farms and local eateries. Dorerhof at Elzach-Oberprechtal is a family-farm with unique Black Forest Cheese, while Cafe Endehof has pralines made with Black Forest produced Schnaps and at Gasthof Rossle, learn how to cook like a real local with regional ingredients with Chef Manuel Haringer.
The post A Sustainable Foodies Guide To The Black Forest, Germany appeared first on Honest Cooking.