*This post is sponsored by Shaklee and ShopStyle
This post started as a new partnership and has since turned into a full-blown love affair with a new product line and I am so excited to share with you. I joke all of the time about how wild and crazy my 30s have beenI now love organization, coffee without creamer and quiet Friday nights at homeand cleaning products. What a crazy life I live, lol. Nothing makes me happier than a clean house and one of my goals this year has been to detox up our cleaning routine, ditching the known toxic chemicals that are saturated in traditional household cleaners and replacing them with organic, plant-based cleaning options. Shaklee to the rescue!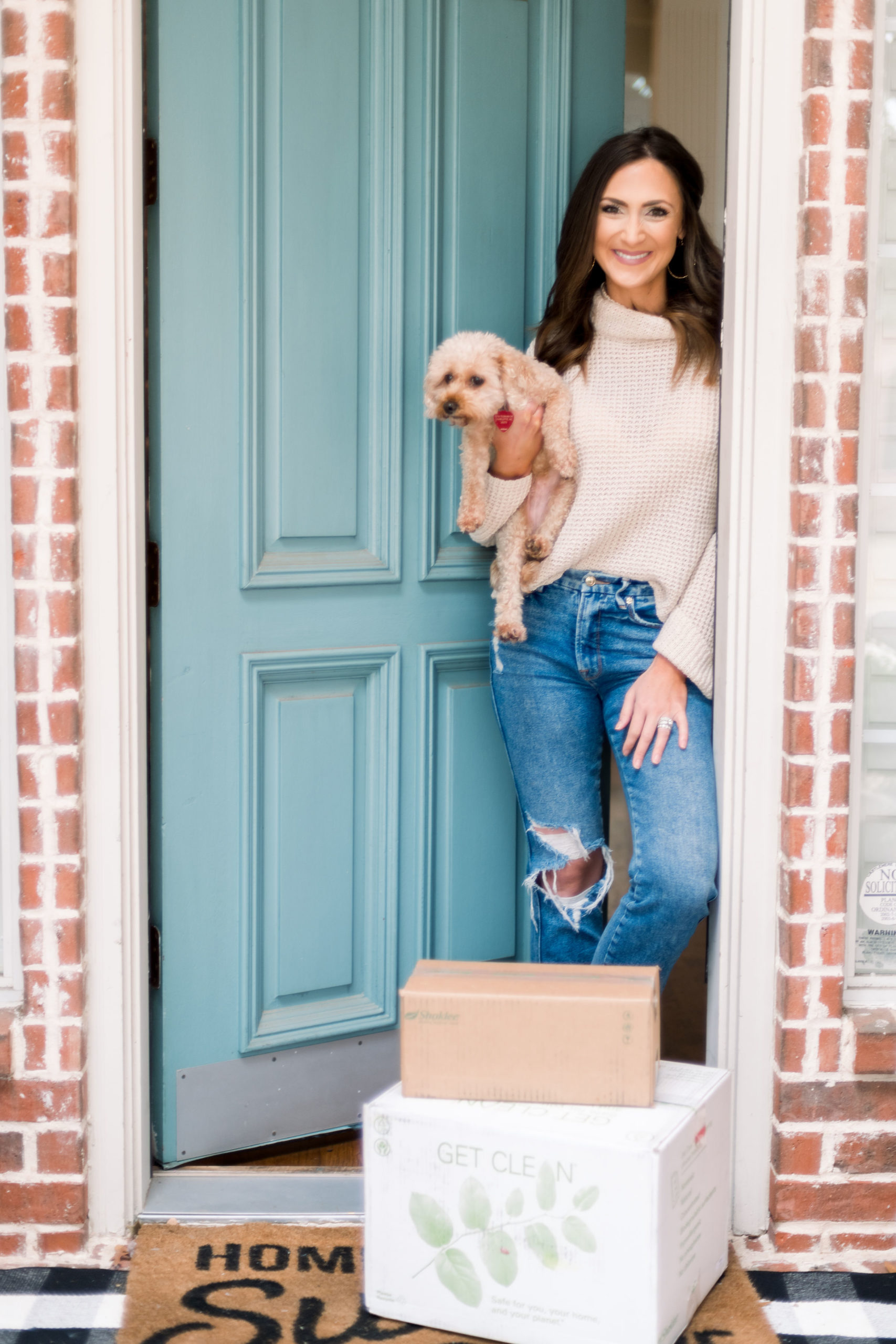 First off, its delivered to your front doorso already a win in my book. The packaging is thoughtful and all recyclable and I was blown away by what was in the box. I decided to try out the Get Clean Starter Kit for my first order. For around $118, you get 9 full-sized products, along with a cleaning caddy, 3 spray bottles to make different solutions, measuring cups, cleaning cloths and bottle pumps. I felt like it was such a thoughtful presentation and that one box was enough to completely revamp the way that I cleaned.
The Basic H2 is a super concentrated cleaning solution that youll use to make 3 different formulas: A Basic All Purpose Cleaner, a Degreaser and then a Window Cleaner. Each bottle comes with directions and measuring spoons to get the mixture just right and also with the appropriate cleaning cloth or sponge for each. Initially, I thought that Id have to re-order the Basic H2 right away, but each mixture only takes less than 2 teaspoons of the concentrate to make! In fact, its so concentrated that it should make up to 48 gallons of cleaner with mixed with water! Just doing the math on that and youve already saved money (and a ton of other plastic cleaning bottles that would have likely ended up in a landfill)!!!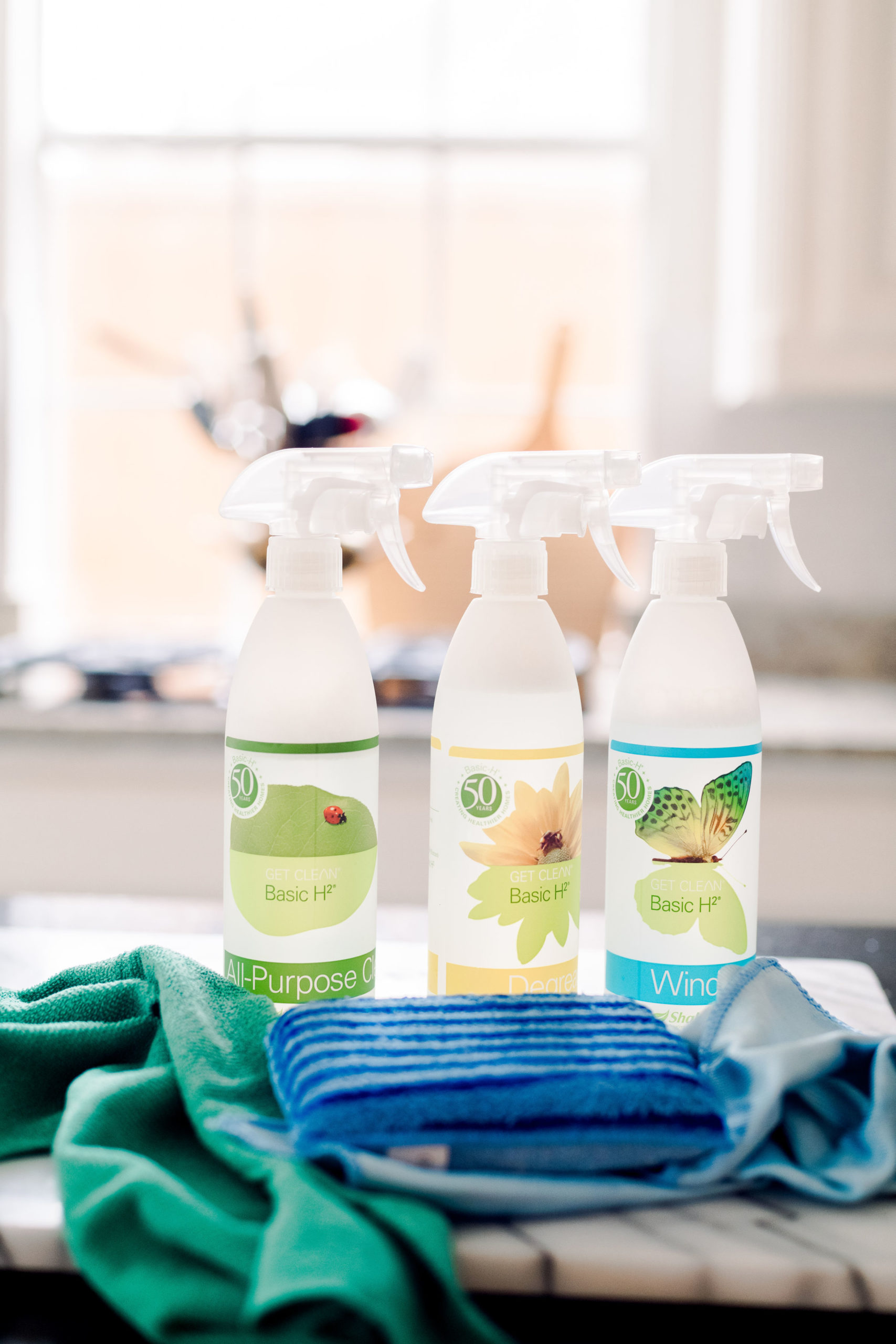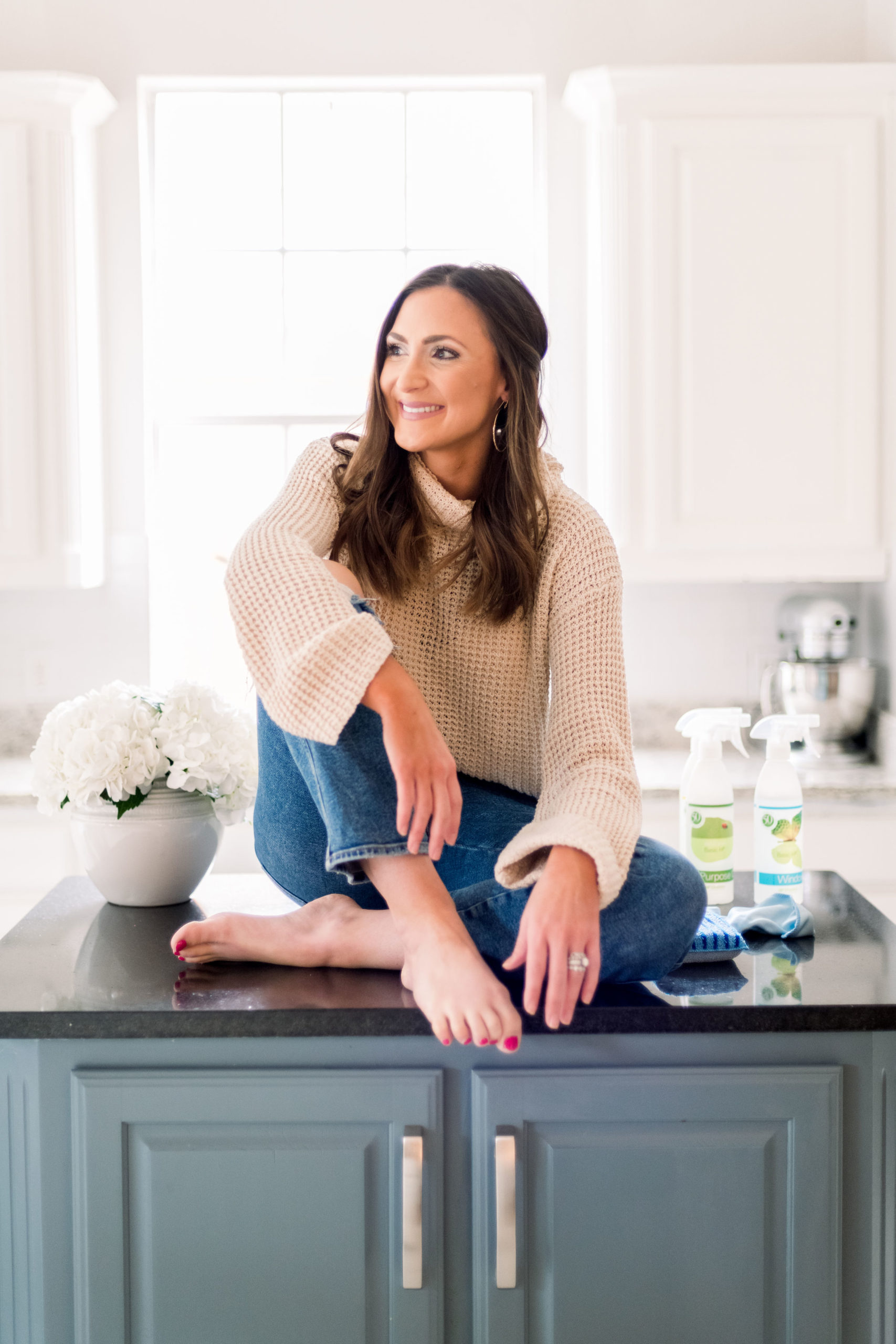 Heres the caddy, bottles and cleaners. I love it because we simply store it under the sink and pop it out each night to do the daily kitchen wipe down. I know how an assortment of cleaners that actually WORK that dont have phosphates, chlorine, ammonia, nitrates or harmful fumes. This is especially important when you think about what Im using them to cleanthe table my children eat off of, the windows and doorknobs that they touch daily, the bathtub that they soak in, the dishes that they eat from. Its really alarming to step back and realize where we are willing to douse with chemicals to clean. Im so thrilled with the detoxification, but honestly the products also just work. We make some major messes in our house and these have proven to be just as good if not better than traditional chemical based cleaners, not to mention the peace of mind they offer.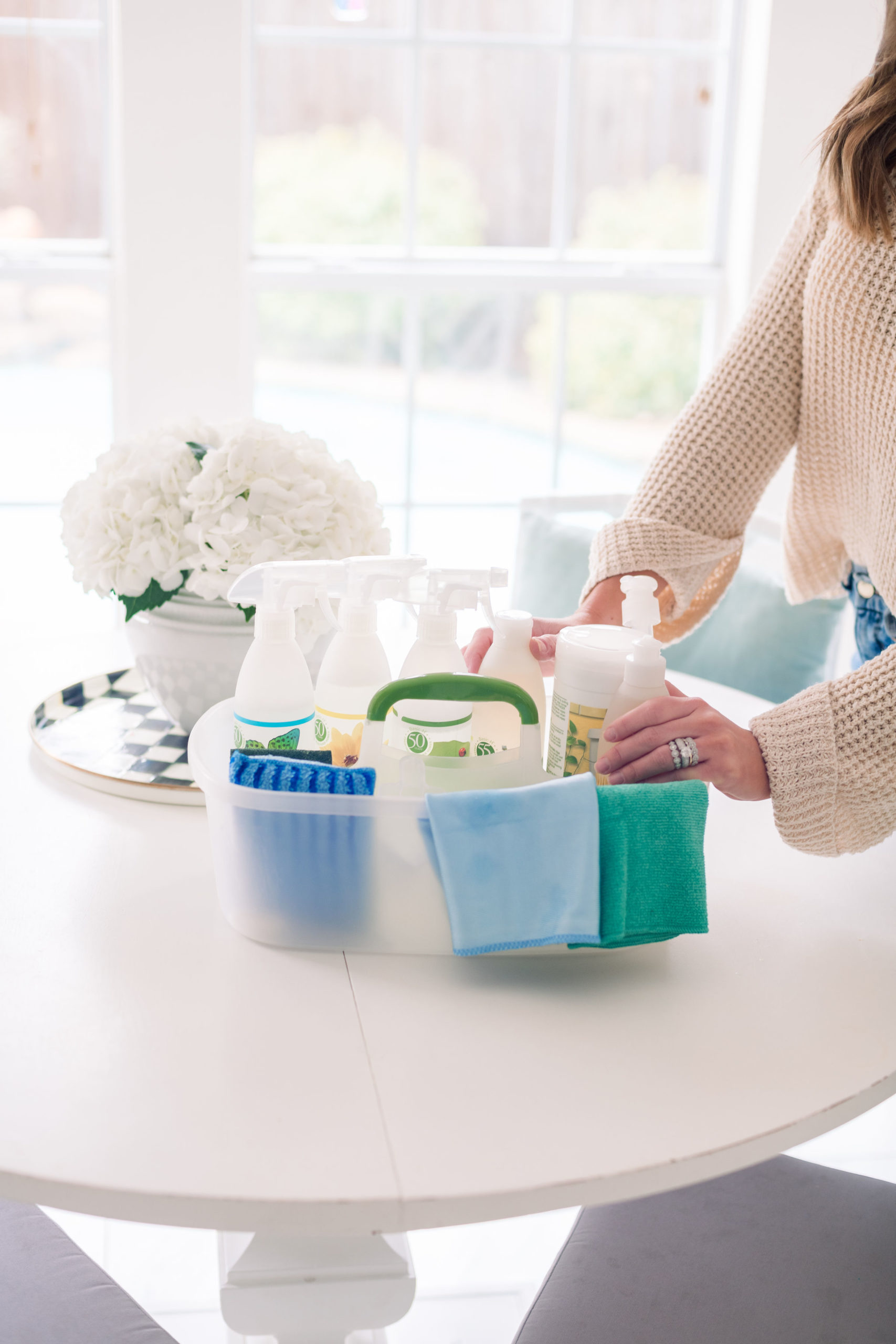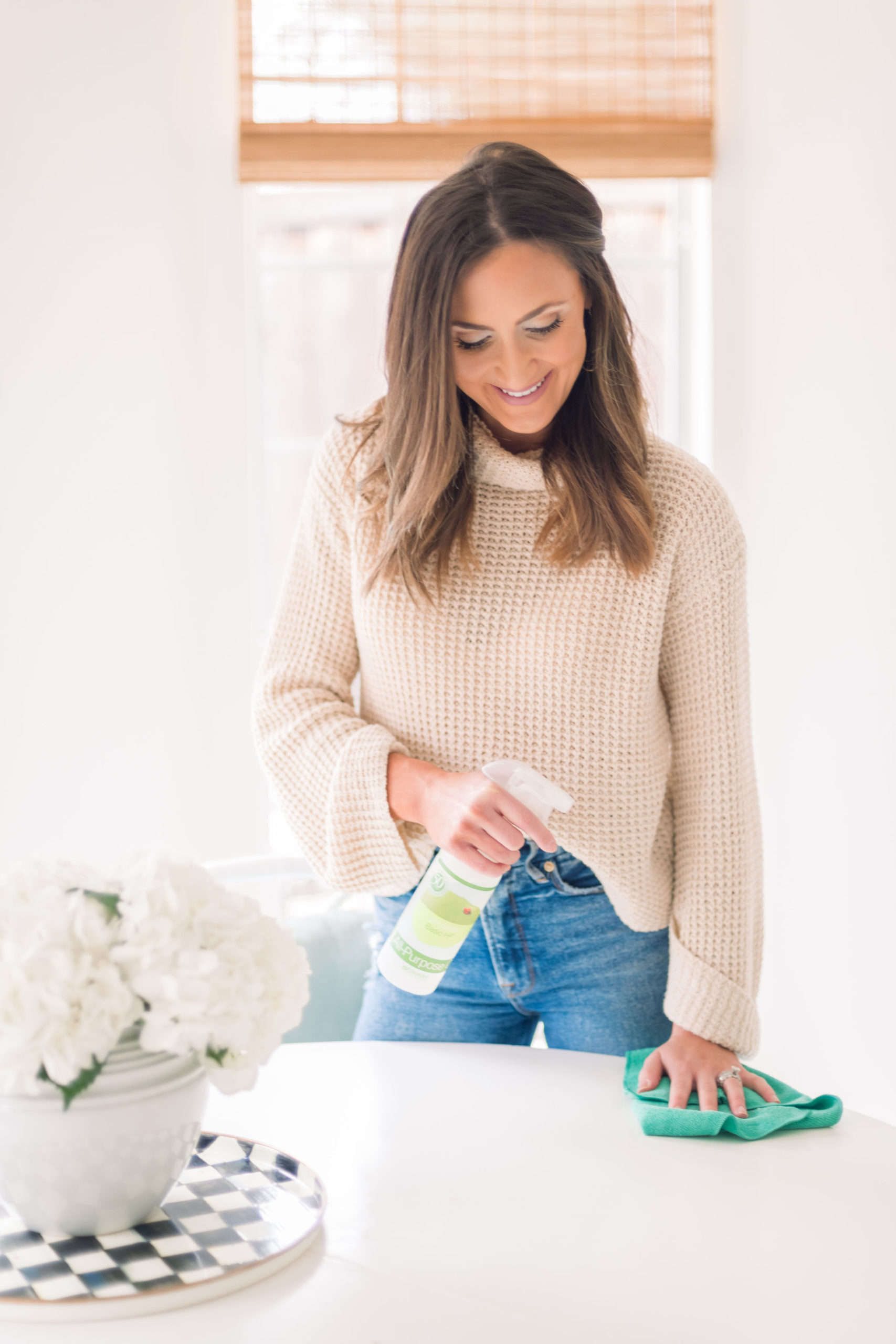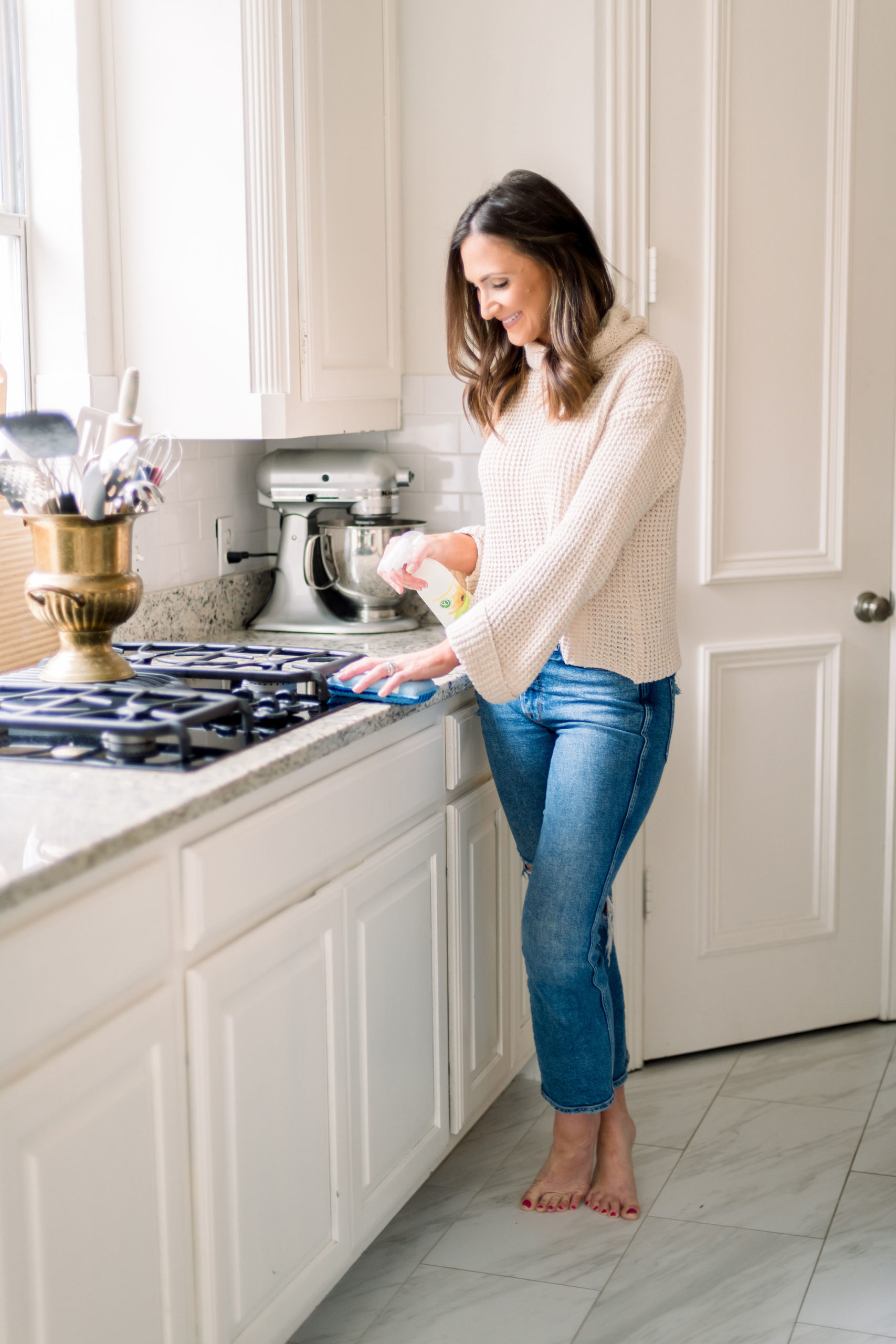 I asked Audrie to take a photo of me cleaning this door because its the bane of my existence to keep clean. Its always dirty on both sides from the dog to the kids, its really really hard to keep clean and its also really hard to actually clean. I honestly didnt think that this concoction was going to do the job, and let me tell you whatit cleaned better than anything Ive used. The cloth amplifies the results and it truly blew me away.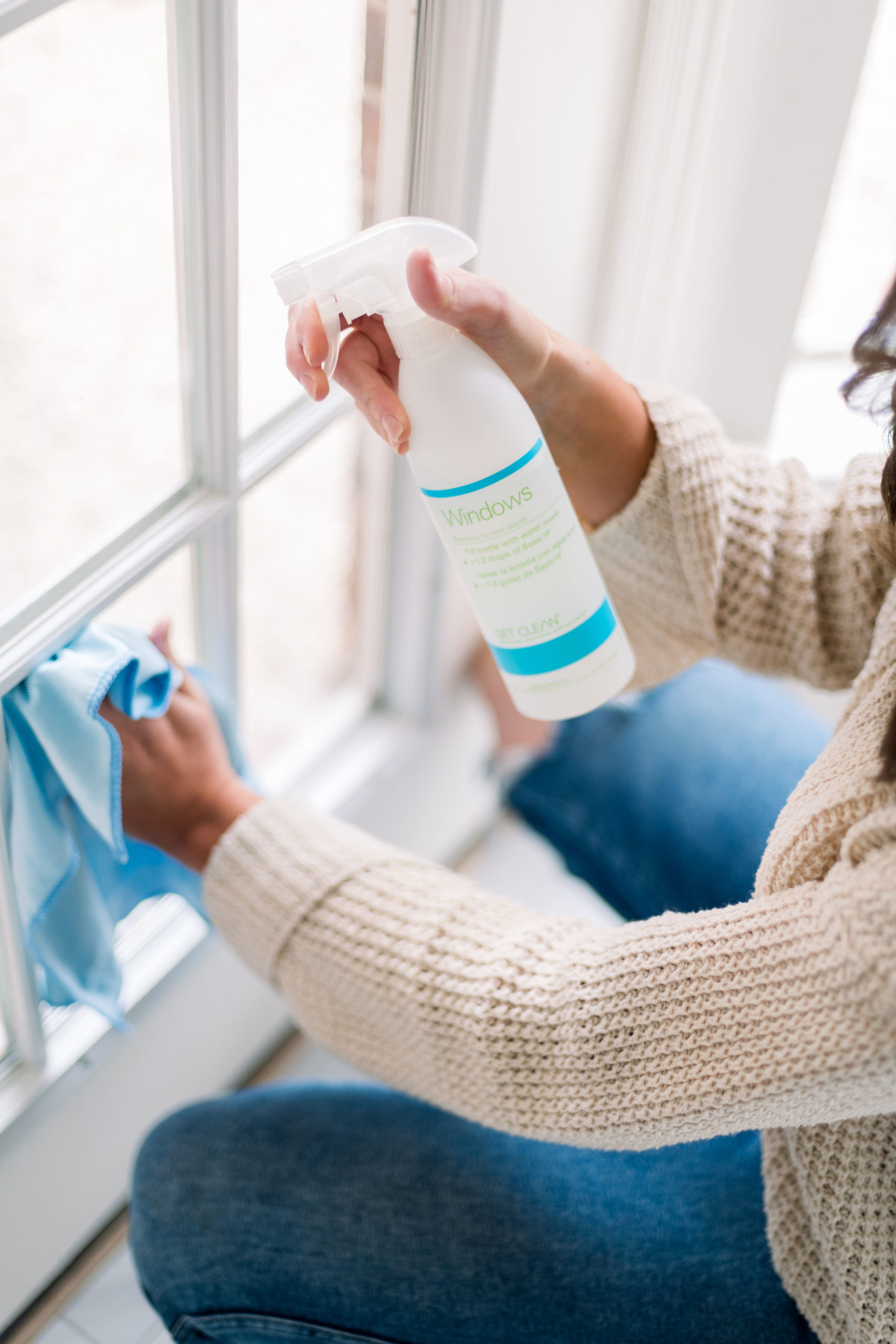 The Get Clean Starter Kit also comes with an entire suite of laundry products, which is a very well-known area of toxicity in most homes. In the same kit you also get everything that you see below (Liquid Detergent, Dryer Sheets, and Laundry Brightener) and Im here to tell you it also works! Use less and clean up your routine, all while using products that publicly lists their ingredients and derivatives.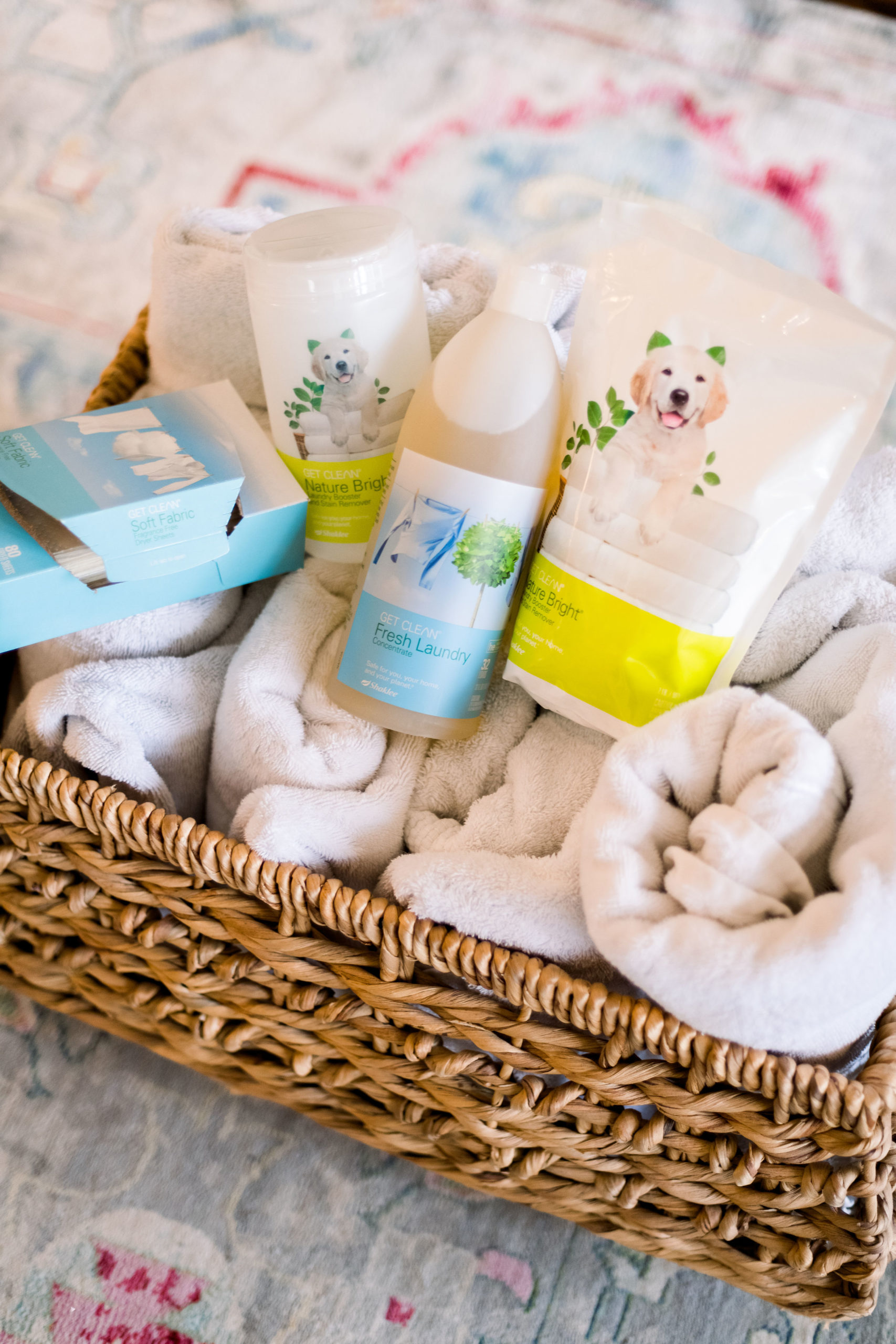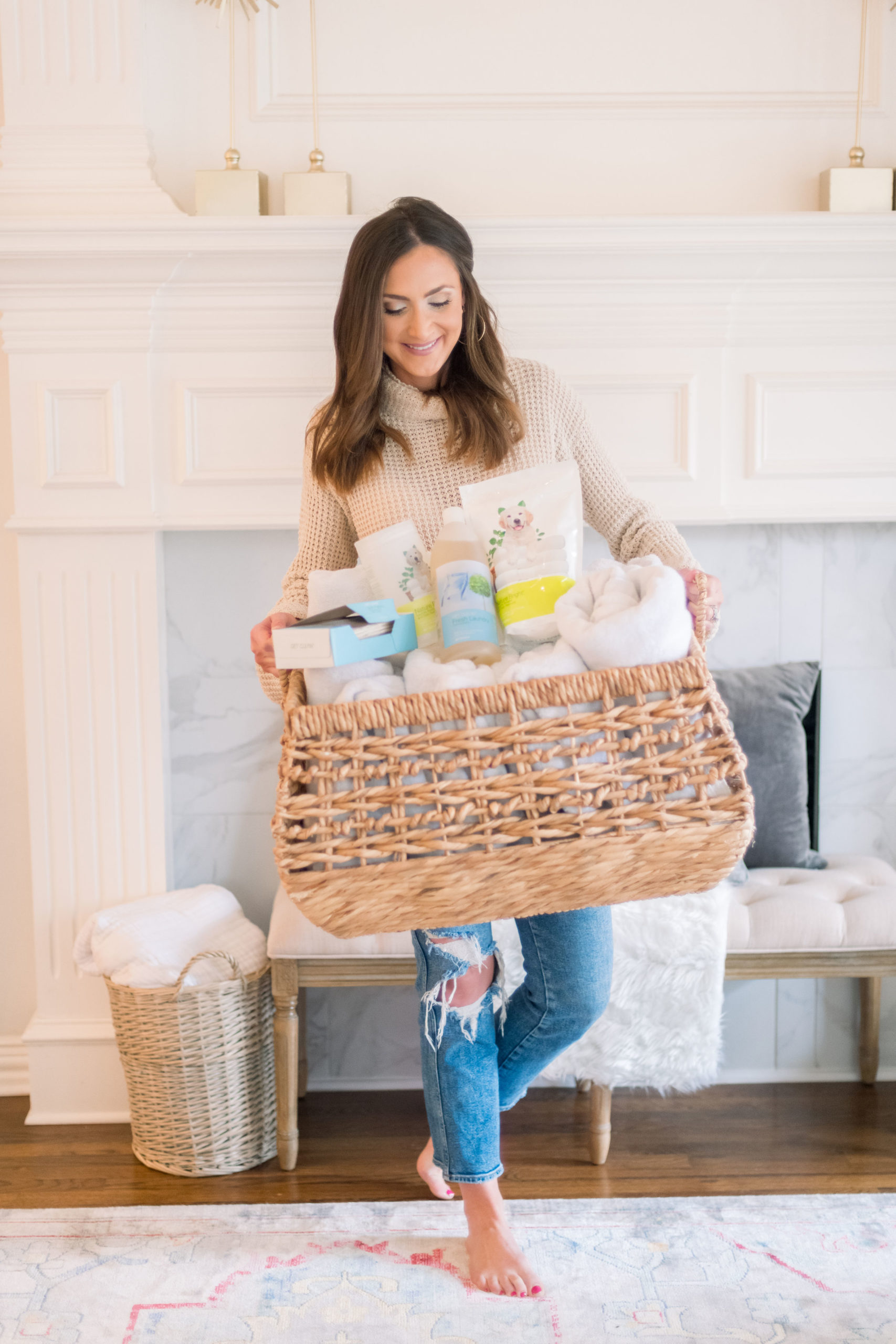 Heres everything that the Get Clean Starter Kit comes with:
Basic H2Organic Super Cleaning Concentrate, 16 fl. oz. (1)
Germ Off Disinfecting Wipes, 35 Wipes (1)
Nature BrightLaundry Booster and Stain Remover, 32 oz. (1)
Hand Dish Wash Concentrate, 16 fl. oz. (1)
Dish Washer Automatic Powder Concentrate, 32 oz. (1)
Fresh Laundry Concentrate HE Compatible, Regular Scent 32 fl. oz. (1)
Soft Fabric Dryer Sheets, 80 sheets (1)
Dish Washer Automatic Powder Concentrate Dispenser (empty) (1)
Nature BrightLaundry Booster and Stain Remover Dispenser (empty) (1)
Organizer Caddy (1)
Spray Bottles (3)

Windows
All-Purpose
Degreasing

Dropper Pipette (1)
-oz. Dispenser Pump for 32-oz. Bottle (1)
Laundry Measuring Scoop (1)
Dual Measuring Spoon (1)
Cleaning Accessories (4)

Super Microfiber Cleaning Cloth
Super Microfiber Window Cloth
Super Microfiber Dish Sponge
Miracle Scrubber Pad
plus, one tree is planted for every Get Clean Starter Kitthats purchased!!
Give Shaklee a try to clean up your home (both literally and figuratively), I think that youll be impressed!
The post Cleaning up with Shaklee appeared first on Style Your Senses.