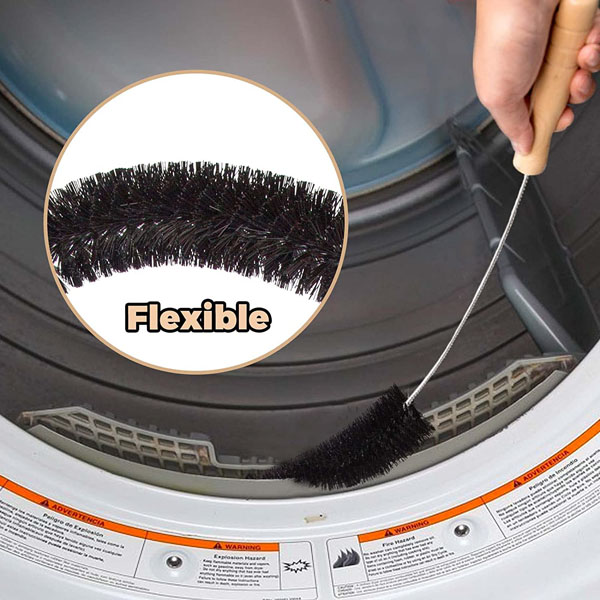 From CB: I got the L'Oreal Brow Stylist angled eyebrow pencil we talked about last week and I really like it! It's so easy to draw in my eyebrows and they look more natural than the gel I was previously using. I also got the lint dryer brush set. It got a lot of lint out from under my lint trap! Here are some more things Hecate and I are looking at on Amazon.
A dry sponge that removes product from your makeup brushes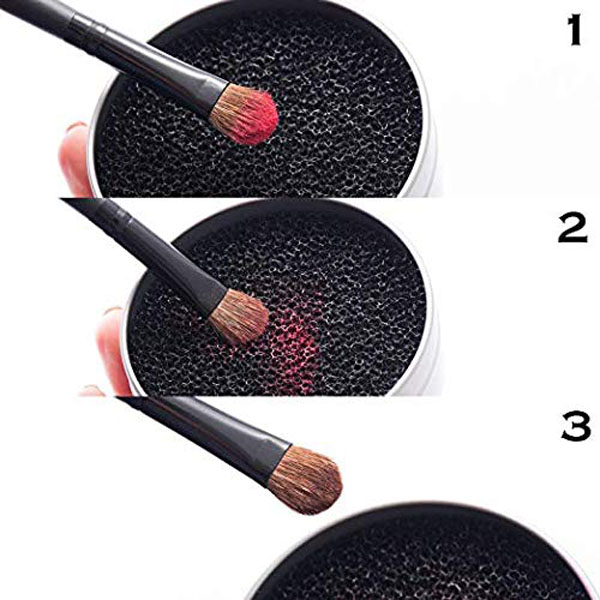 From CB: I got a similar product for Christmas and I'm impressed with how well it works. This is a rough sponge you rub your makeup brushes on to quickly remove the powder to switch colors. It's great to use in between washing your brushes. It's just $7 and comes with four replacement sponges. This has over 1,100 ratings, 4.6 stars and a B on Fakespot. People say it gets the old color off quickly and easily. "This little can is perfect for cleaning your brushes between applying eyeshadow. It takes the extra powder off very well." "These brush color swappers are an absolute life saver if you wish to use to same brush often and don't feel like washing between uses!"
Vitamin E oil for softer, healthier skin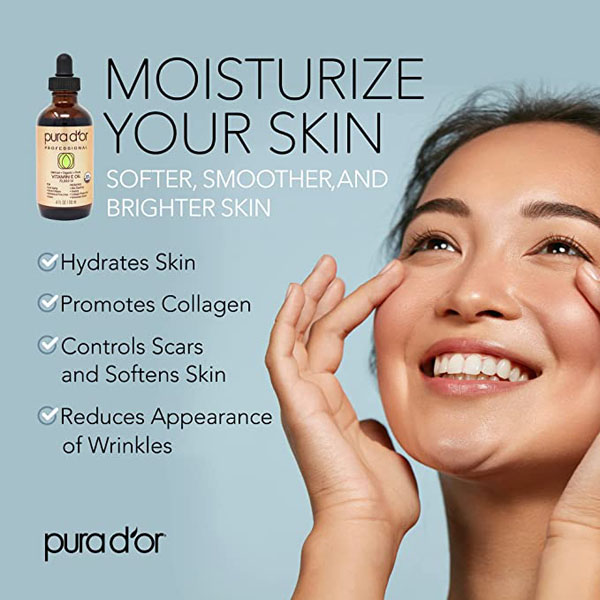 From CB: Vitamin E oil is excellent to treat dry skin and for healthier nails. You can get a full four ounces of organic Vitamin E from trusted brand Pura D'or for just $15. This has 8,500 ratings, 4.7 stars and the same score on ReviewMeta. Reviewers say it reduces fine lines and leaves their skin much softer and more hydrated. "I live in Idaho and the bitter, cold winters wreak havoc on my skin. I had SEVERELY dry hands and forearms and using this oil for a few days, I saw noticeably healthier, moisturized skin. Using it a whole week, the rash/severe dry patches that were on my arms, are gone." "This literally transformed my face. My skin is glowing and silky just after a few days. It has a light, beautiful scent that doesn't linger after applying. A little drop goes a very long way."
Cleaning paste that will make you want to clean all the things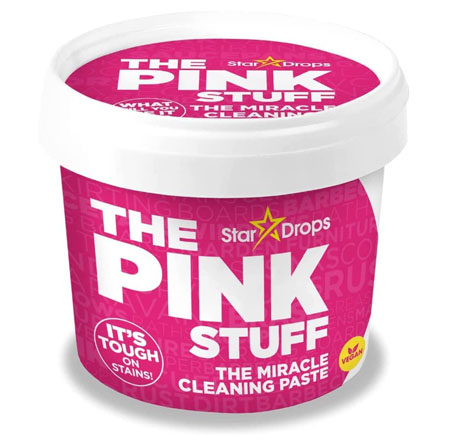 From CB: My mom got this popular cleaner The Pink Stuff cleaner and has been raving about how great it is. This is said to be great for cleaning kitchens, bathrooms, stainless steel and more. This is the #1 bestseller on Amazon in all-purpose household cleaners. It has over 165,000 ratings and 4.3 stars on ReviewMeta. People say it cleans better than other household products without as much work. "The first thing I used it on was my flat top stove… all the cooked on messes came right up! It was much easier to use than the typical bottle of flat top stove cleaner. I then went to my stainless steel sink. I put some on a rag and buffed. I was immediately sold! The Pink Stuff buffed my sink to shiny perfection hard water stains and all!" "Pink stuff removed a lot of hard stains I couldn't remove in the past, it's a great product for the price! This product may be the best I've ever used. I cleaned bathroom faucets with my fingers and they look sparkling clean!!"
Soft reusable makeup remover pads that hold up after washing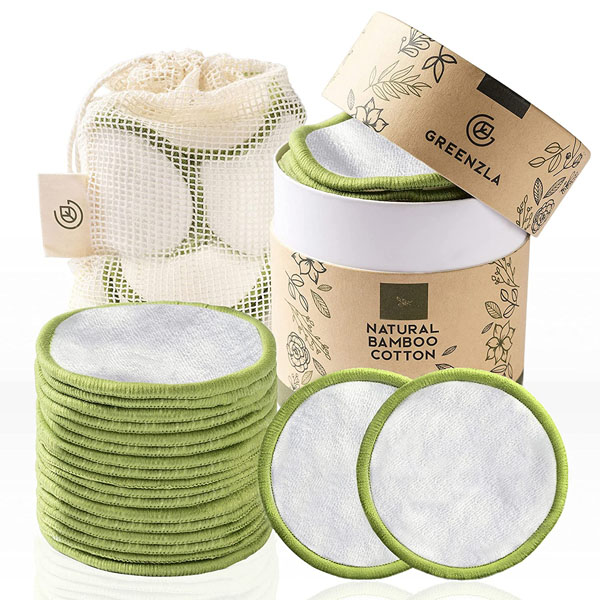 From Hecate: Looking for some sustainable options, I saw these organic bamboo and cotton makeup pads from Greenzla. They are on sale for $10 for a 20 pack this week. They are sturdy enough to last years and designed to create zero waste. They work with every skin type so you don't have to worry about irritation. And they come with a sustainable laundry sack to prolong their life. They received 4.6 stars from over 34,000 reviews and a B from Fakespot. Customers seem really happy with them, "These reusable makeup remover pads are super soft! I use them and facial oil to prewash my face. Then after washing, I use another for my witch hazel application." People say if you follow the instructions to wash you have no problem, "I washed them exactly how instructed.. and they did not curl up, they are as soft as ever and look exactly how they looked when I received them. I do not have to use more product than before and the product transfers to my skin perfectly."
An organic anti-aging night cream for smoother, softer skin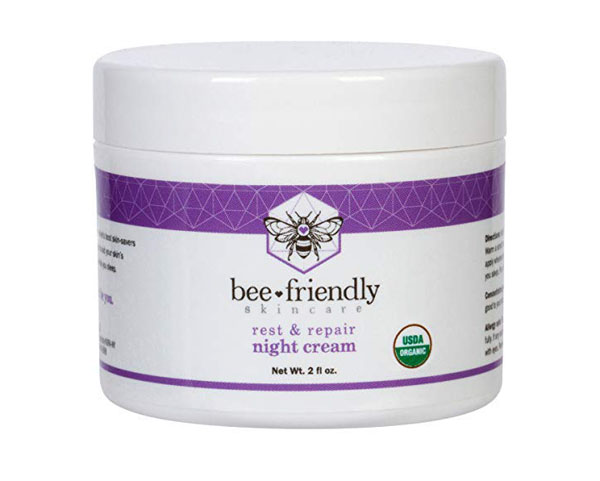 From Hecate: One of my bee-tending friends is coming in town this week so this one is dedicated to her. This BeeFriendly Anti-Aging Night Cream not only works wonders on your skin, it has the Climate Pledge Friendly seal. It uses beeswax and olive oil and works on all skin types to fight wrinkles and moisturize skin. Plus it's made in the USA and USDA certified natural and organic. It's $35 for 2 ounces, but it's a solid night cream so you don't need much, let a small amount work for you. Over 1,800 people gave it 4.3 stars that ReviewMeta confirmed. Customers said that it works without being heavy, "This product soaks right in your skin. It isn't heavy. Just a wonderful moisturizing product for your face." And again, you don't need much, "I have been using this cream for several years for my normal/aging skin. Just a small dab used nightly after my shower blends wonderfully into my skin."
A cute ombre tunic hoodie you can style multiple ways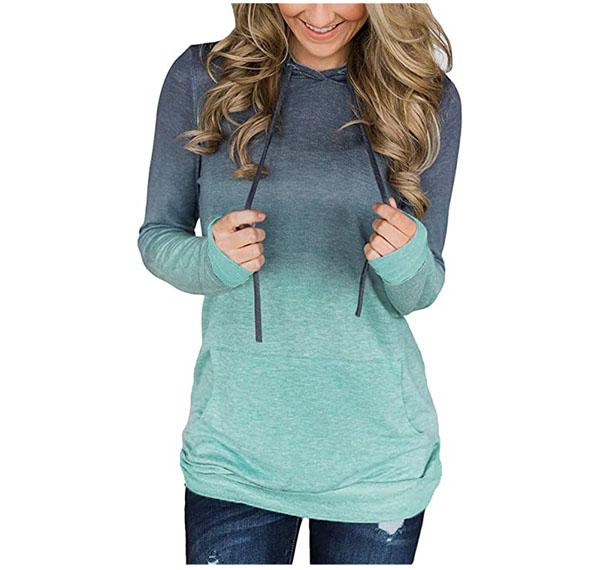 From Hecate: This cute little tunic has several different design options, but I love the ombre options. And it's light enough it can be layered with a jacket and turtleneck or t-shirt. They come in sizes small to 3XL with prices ranging $21-$30 depending on color and size. And it has a pocket in front, which always comes in handy. Over 20,000 people gave it 4.3 stars that ReviewMeta confirmed. Customers said you don't have to worry about fading, "The color is beautiful and it is very comfortable. It washed well, no fading." One person said it can be dressed up nicely, "I really like it for dressy casual work clothes. Pair with colored jeans and boots looks dressy." Many customers reiterate: this is a lightweight shirt more than a sweatshirt, so plan on layers.
A microwaveable popcorn maker that really works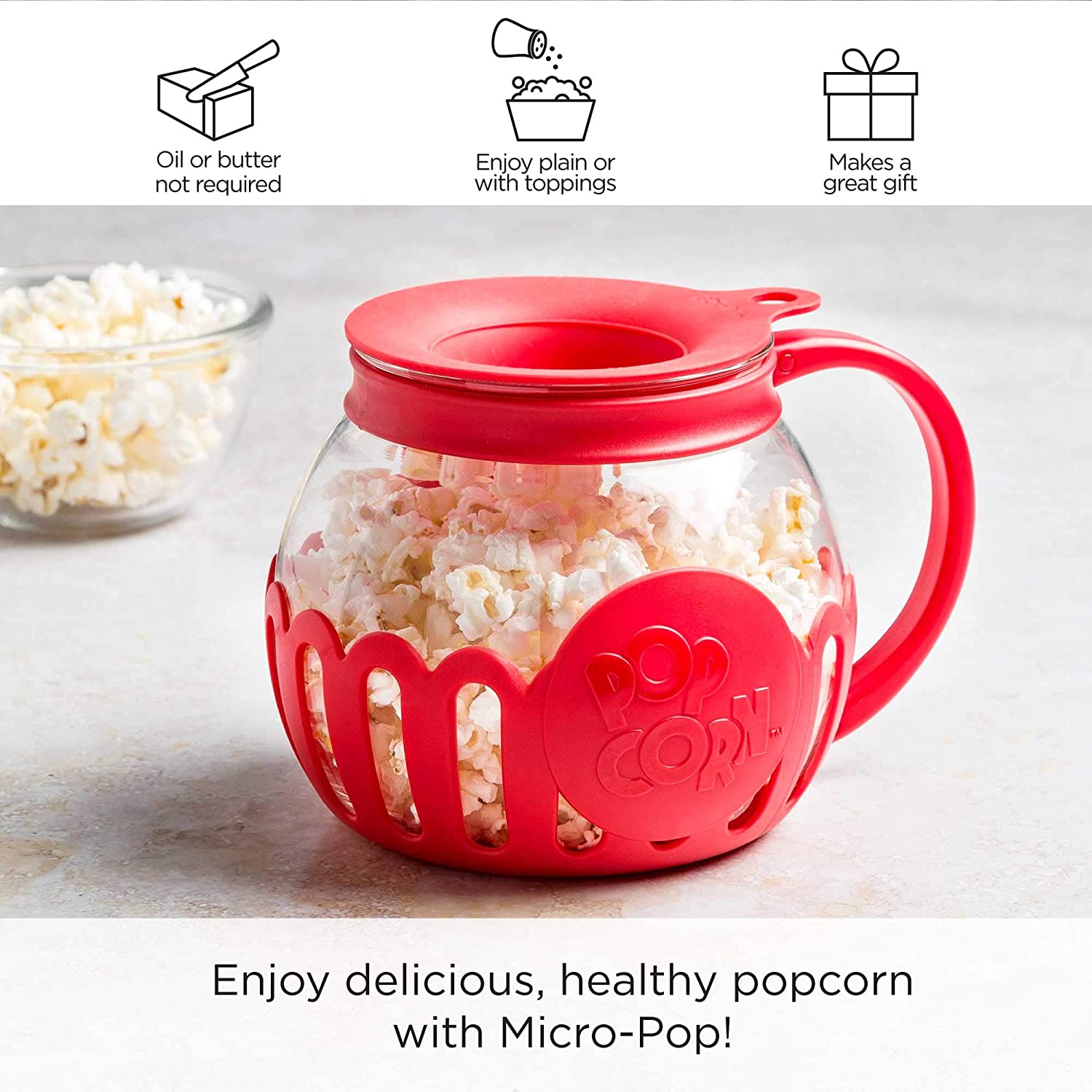 From Hecate: Kaiser put something about popcorn in the links this week and now I have popcorn on the brain. This reusable microwavable popcorn maker lets you pop all the popcorn you want and cuts down on the waste of single use bags. It comes in a 1.5 quart snack size for $13 or 3 quart family size for $20, each in six different color choices. And they have over 56,000 reviews with ReviewMeta giving them 4.4 stars. Customers love the handle, "I don't know how popcorn is this easy but it just seems to work. I know there are some other microwavable poppers available but I think the handle really makes this one worth it." They also like that you can dictate how much butter you use, "Makes healthy popcorn, because you can use the amount and type of butter that is best for you." Don't forget you can add a bunch of flavors too.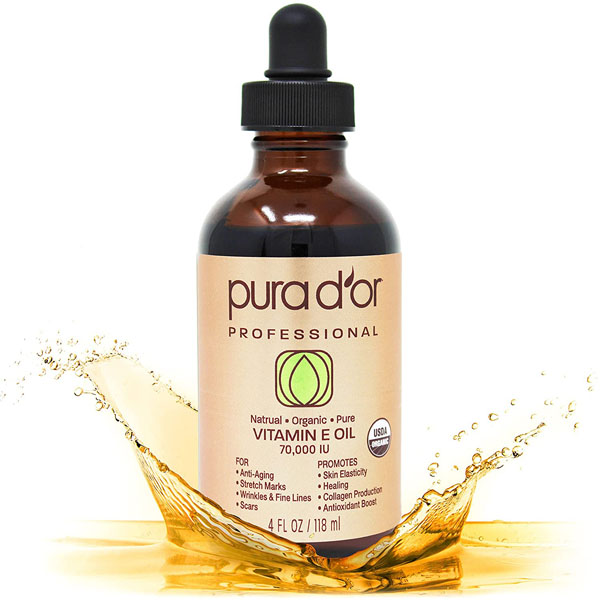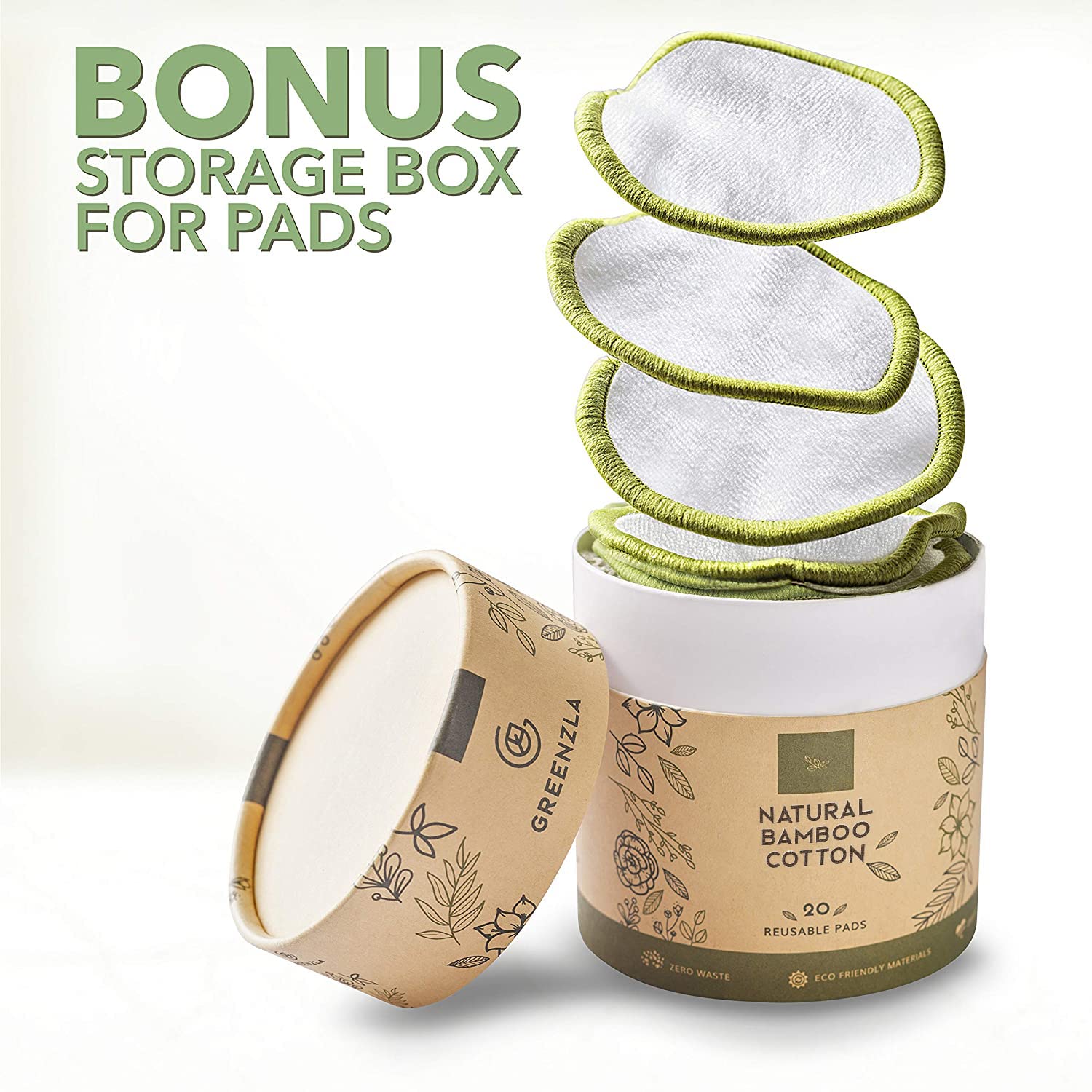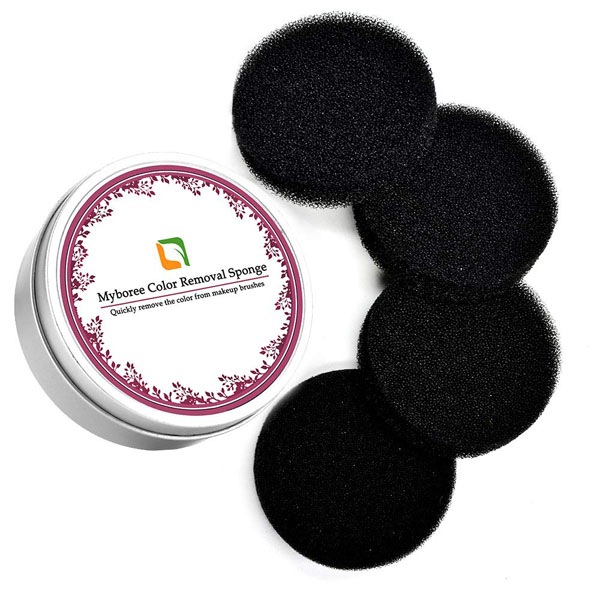 Thanks for reading and commenting on our Amazon post. If you make any purchases through these links we get a small percentage and appreciate it!