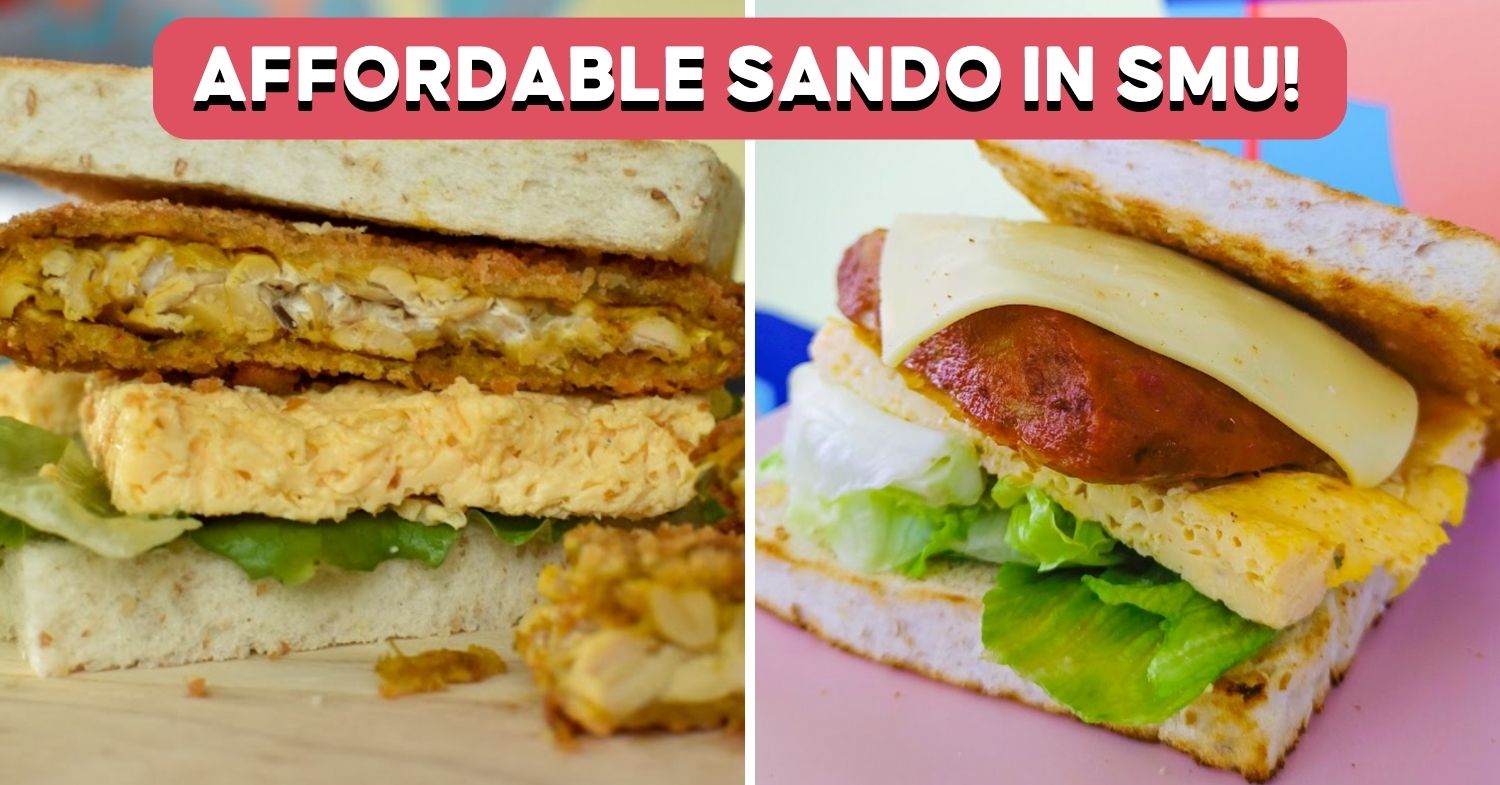 Kunyah Cafe serves affordable sandwiches in SMU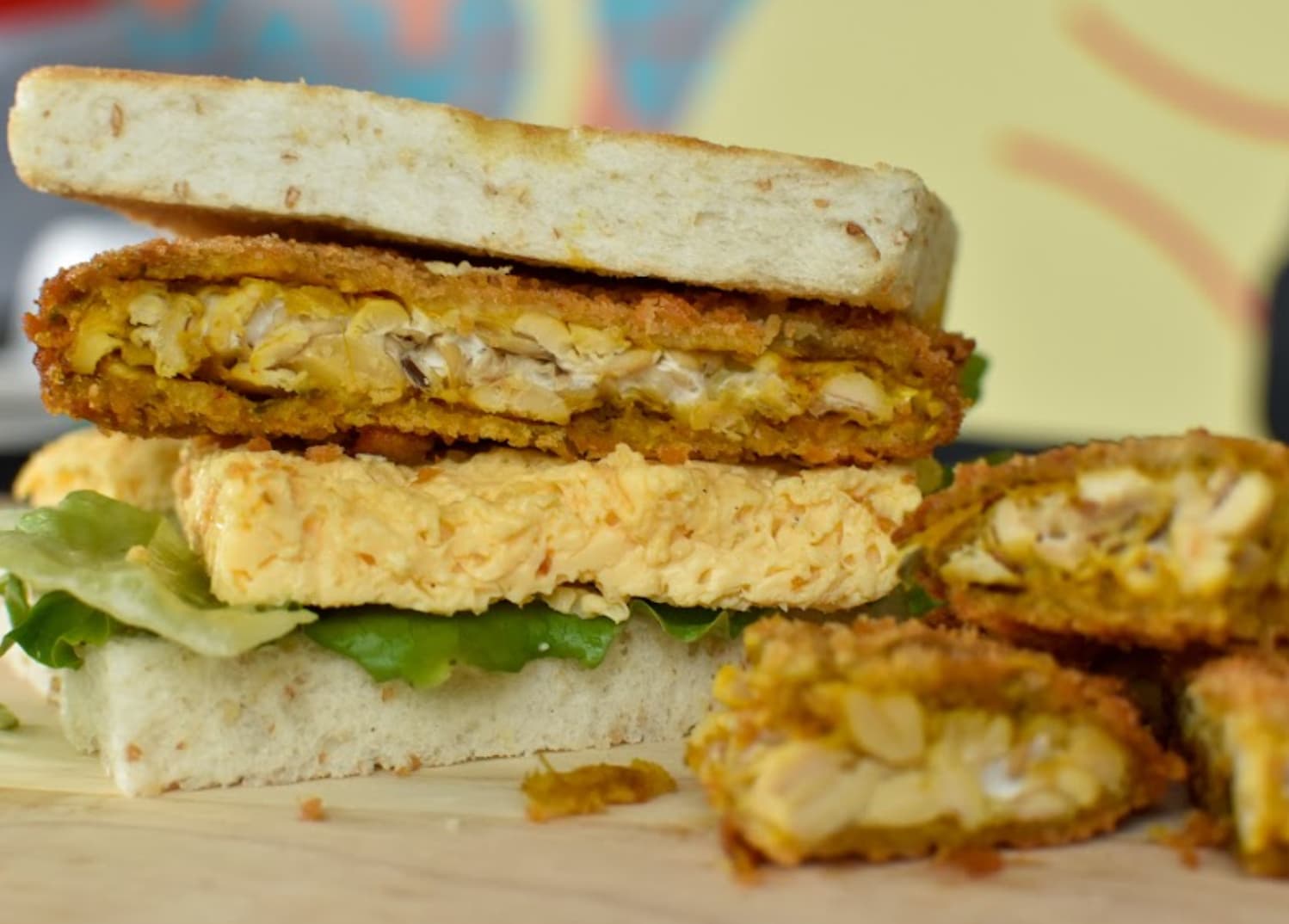 Image credit: Kunyah Cafe Food Kiosk (By Fortitude Culina)
Besides serving food that satisfies the stomach, a new SMU food kiosk also has a heartwarming story that warms the cockles of our hearts. Kunyah Cafe is a takeaway concept specialising in sando inspired by local flavours. Here's another reason why you should support them: the social enterprise employs persons with disabilities.
The cafe is a concept by Fortitude Culina, which aims to rebuild the lives of the visually impaired as chefs across Singapore.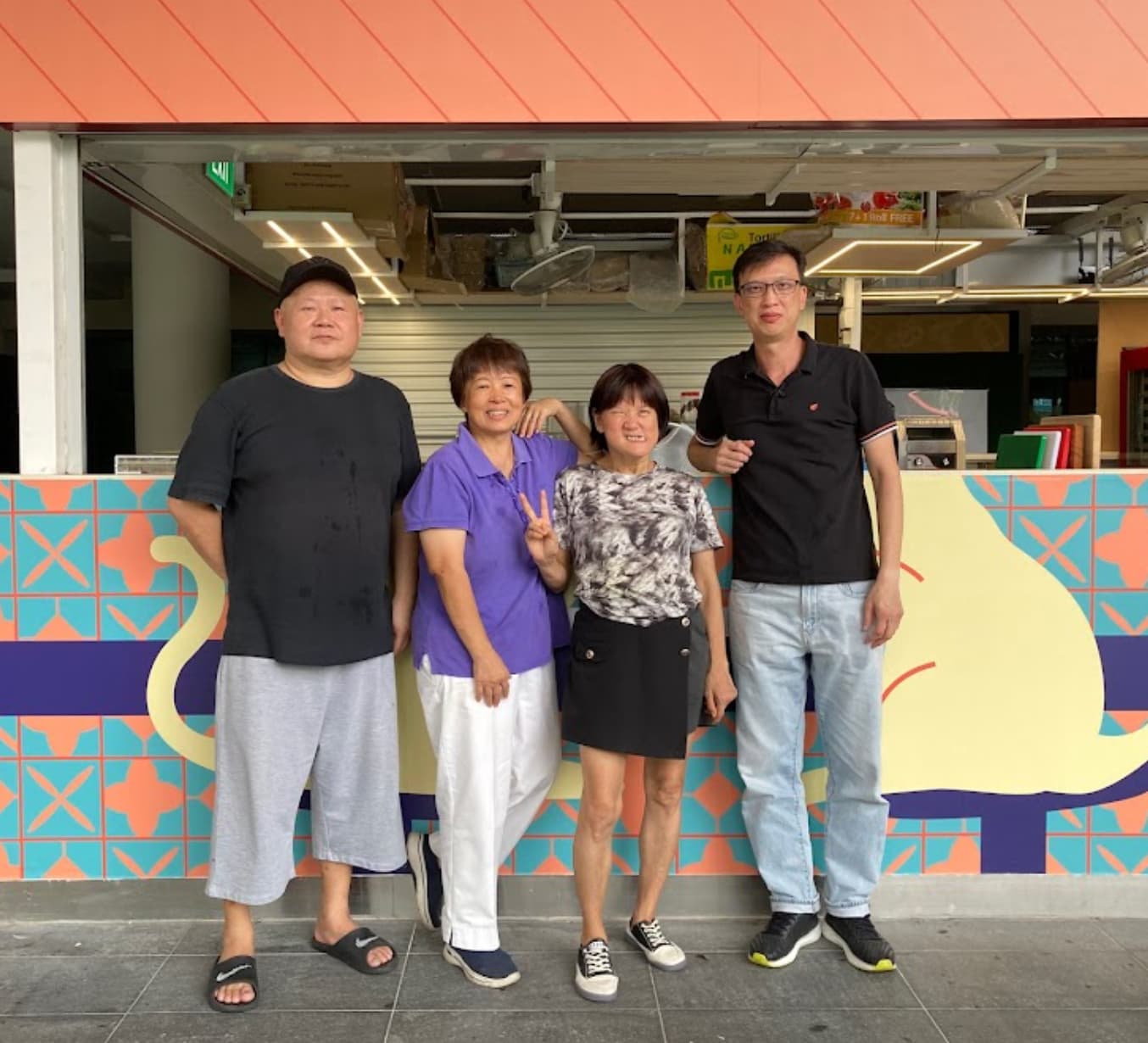 Image credit: Kunyah Cafe Food Kiosk
Currently, their team comprises a visually impaired chef and another staff member with cerebral palsy. They work together in the kitchen with the help of assistive devices and timers, which inform the head chef when something is done cooking.
The menu is simple—there are six different kinds of sando sandwiches on offer. Most of the sandwiches are affordably priced at $5.90, except the Beef Teriyaki, which costs $6.50. While the cafe is not halal-certified, they do not serve pork or lard.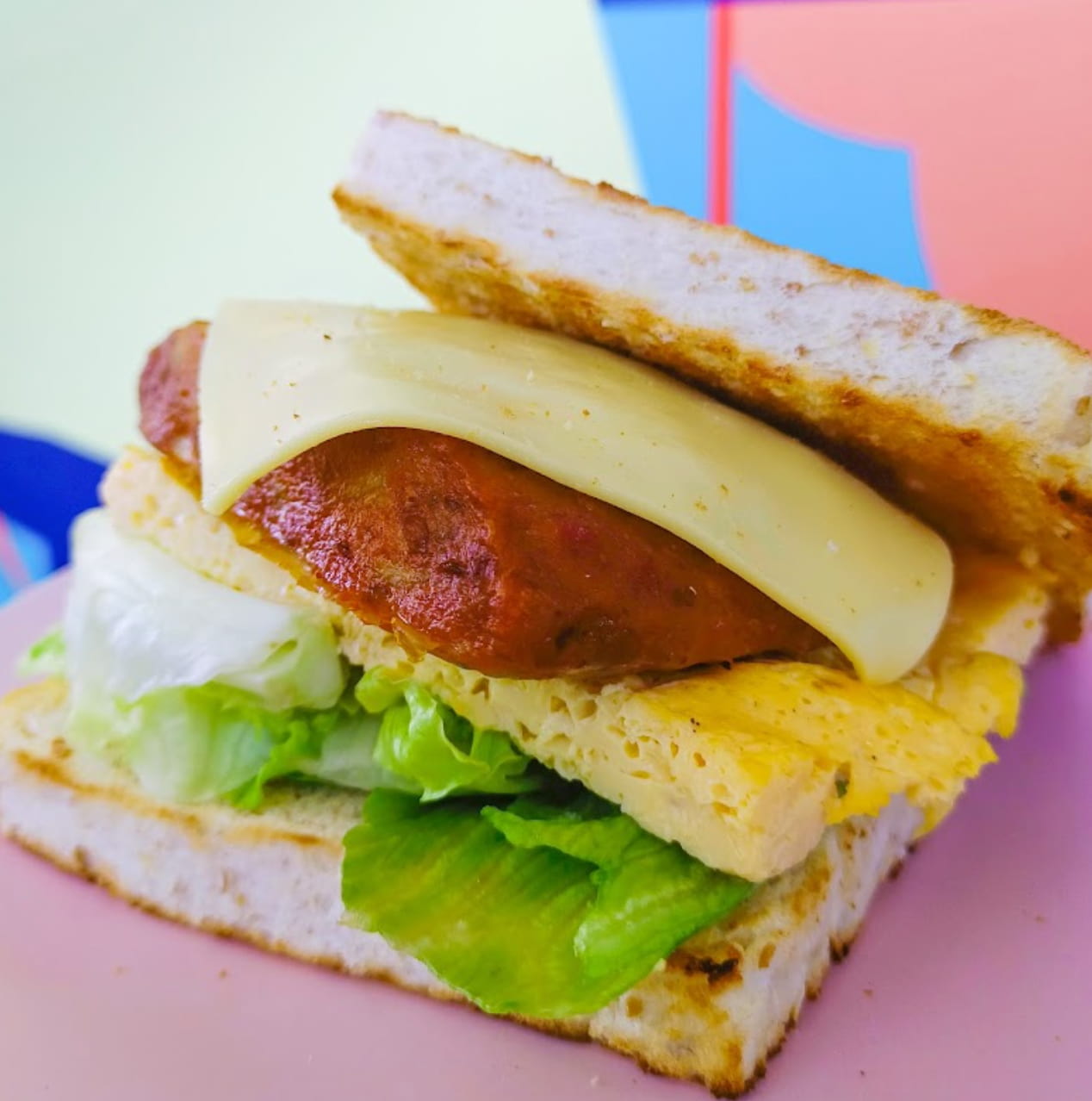 Image credit: Fortitude Culina
Their most raved about item is the Muah Fish Otah ($5.90), comprising two slices of freshly made wholemeal bread stuffed with scrambled eggs, lettuce, sliced cheese, and an aromatic otah patty. Another popular order is the Crispy Wasabi Ebi ($5.90), which sees the sando packed with a crispy house-made shrimp patty, creamy wasabi mayonnaise, lettuce, and sliced cheese.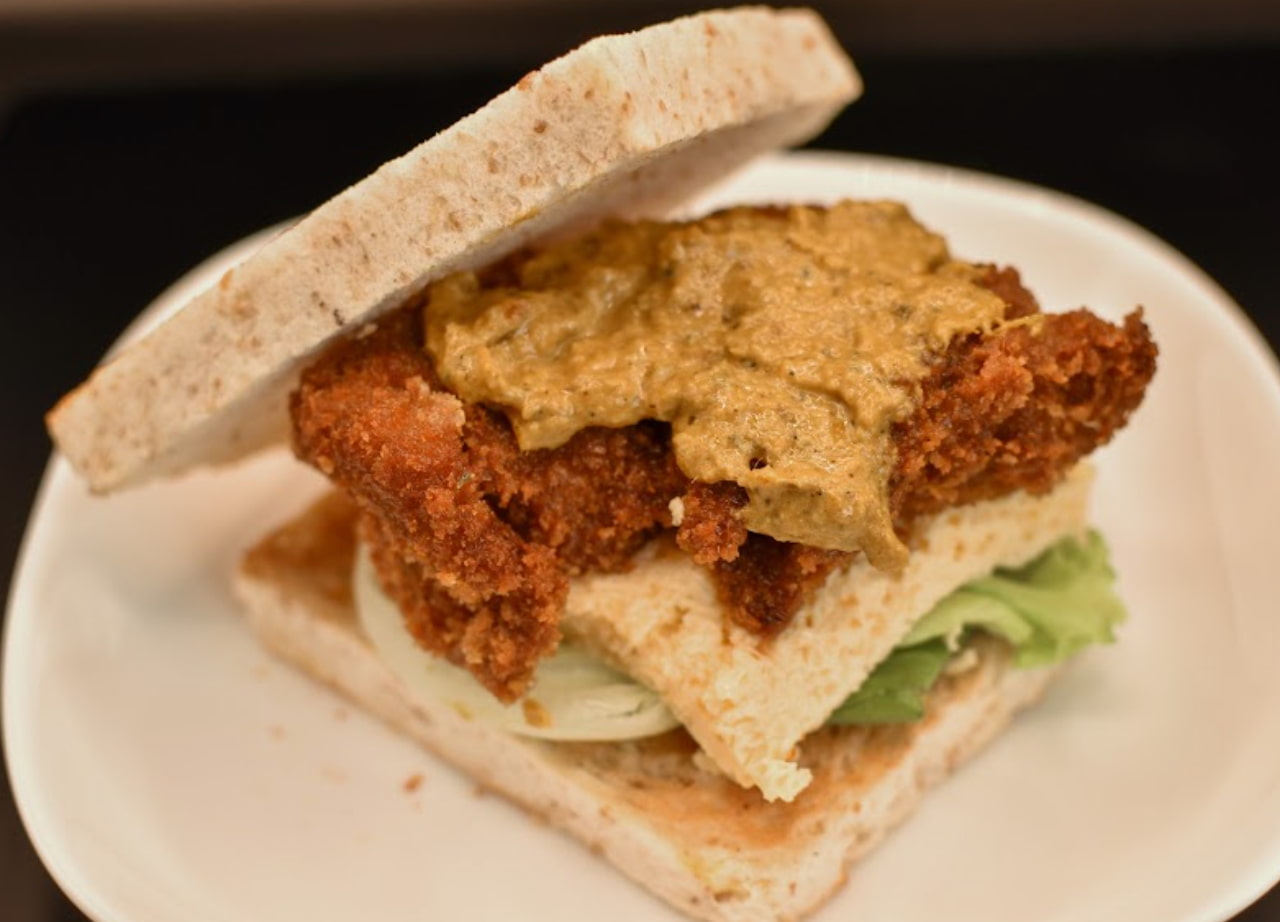 Image credit: Fortitude Culina
Otherwise, try the Chicken Rendang Sando ($5.90), which comes with Kunyah Cafe's special house-made rendang sauce drizzled over a juicy chicken patty alongside lettuce and scrambled eggs. There's also a vegetarian rendition of this sando, the Meatless 'Chicken' Rendang ($5.50), that switches out the protein for a tempeh patty.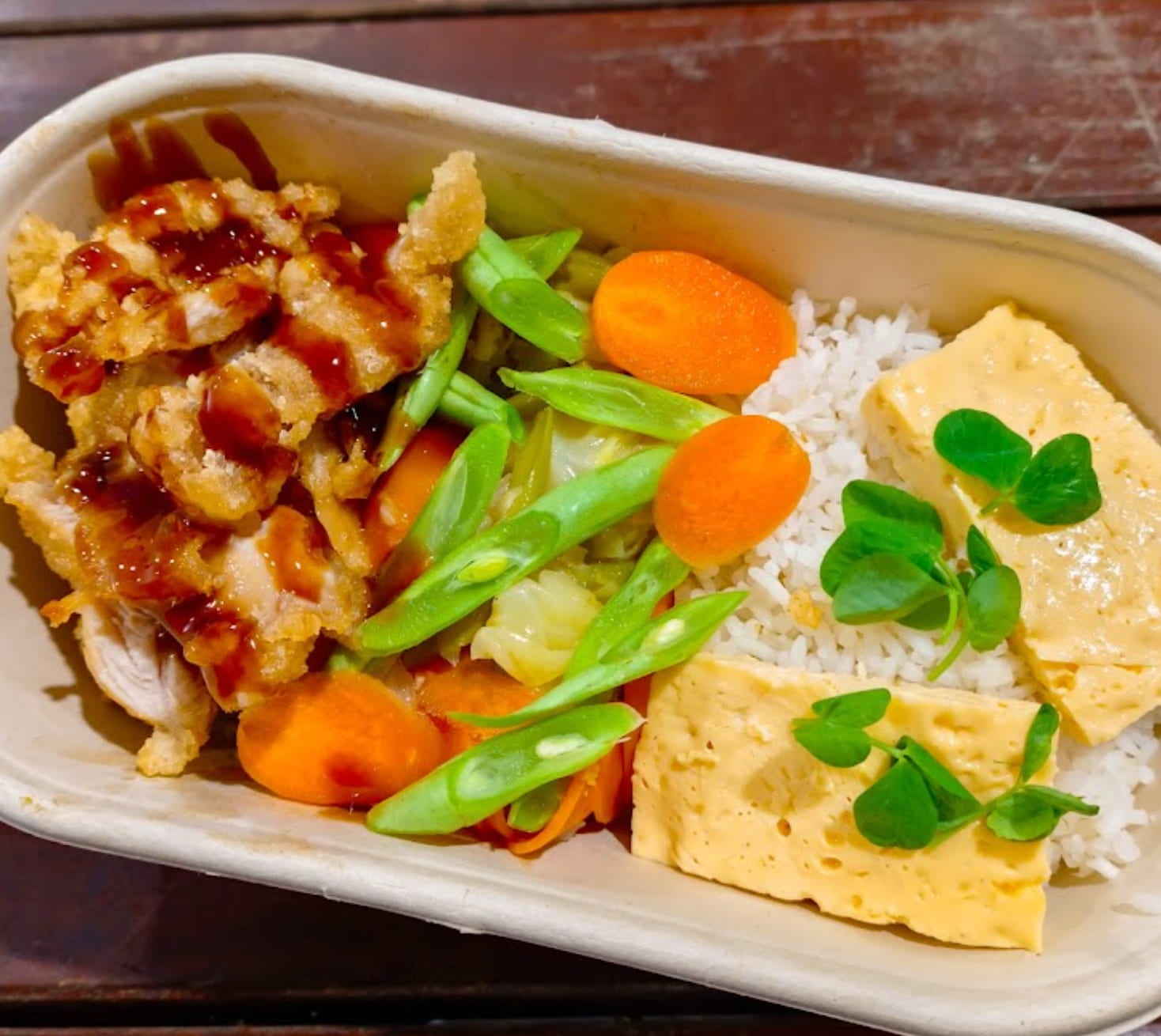 Image credit: Fortitude Culina
If rice is an essential part of your meal, you'll be glad to know that the cafe also serves affordable rice bowls such as the Chicken Katsu ($6.80) and Grilled Chicken Rendang ($6.80).
For something light to curb your munchies, try their selection of old-school snacks priced from $2, including Cheese Castella Cake, Butter Sponge Cake, and Black Sesame Mochi, all of which have been a hit with students and staff alike.
For more good food in SMU, read our review of Khoon Coffeehouse Express, a kiosk selling Yaowarat-style buns. Else, check out our list of Bugis dessert cafes, featuring Mellower Coffee, Smile Dessert and more.
Address: 90 Stamford Road, #01-76, Singapore 178903
Opening hours: Mon-Fri 10am to 4pm
Website
Kunyah Cafe is not a halal-certified eatery, but does not use pork, lard, or alcohol.
This SMU Kiosk Serves Honey Butter And Biscoff Yaowarat-Style Buns
Feature image adapted from Fortitude Culina
The post This SMU Kiosk Has $5.90 Crispy Chicken Rendang And Otah Sandos appeared first on EatBook.sg - Local Singapore Food Guide And Review Site.