Planning a BBQ at the weekend? Here's a tempting spread of meat-free BBQ recipes to enjoy at your next backyard spread. I've gathered a bunch of my food blogger friends who are also some of the best recipe creators I know, to showcase easy and healthy plant-powered recipes. Think grilled veggie kebabs, cauliflower steaks doused in a tahini sauce, smoky baked beans, grilled portobello and asparagus fajitas, and more. Indeed, these BBQ recipes prove that you don't need meat to pull off a great Summer feast. Bonus: I've also thrown in a bunch of delectable desserts to have the perfect end to your meal.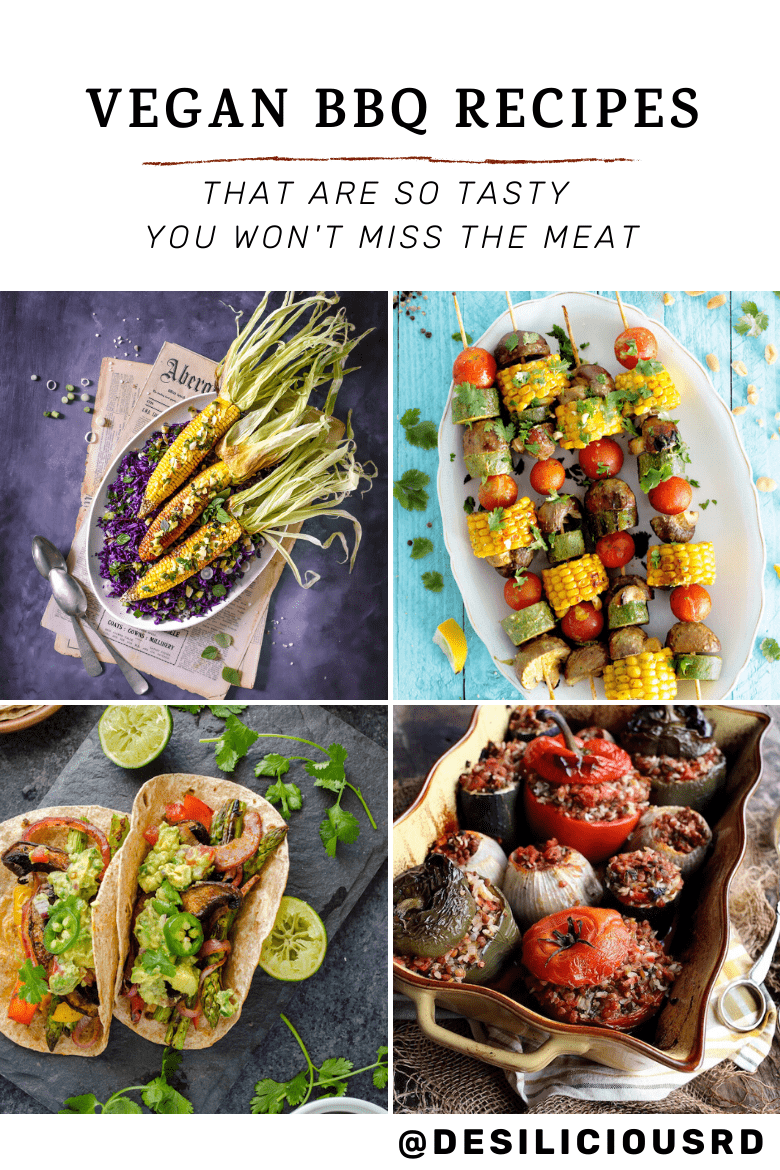 This recipe collection is full-on flavour and loaded with nourishing ingredients. It's the ultimate collection of vegan BBQ recipes you need to try. Fire up the grill and get ready to rock your vegan BBQ party!
Vegan BBQ Recipe Ideas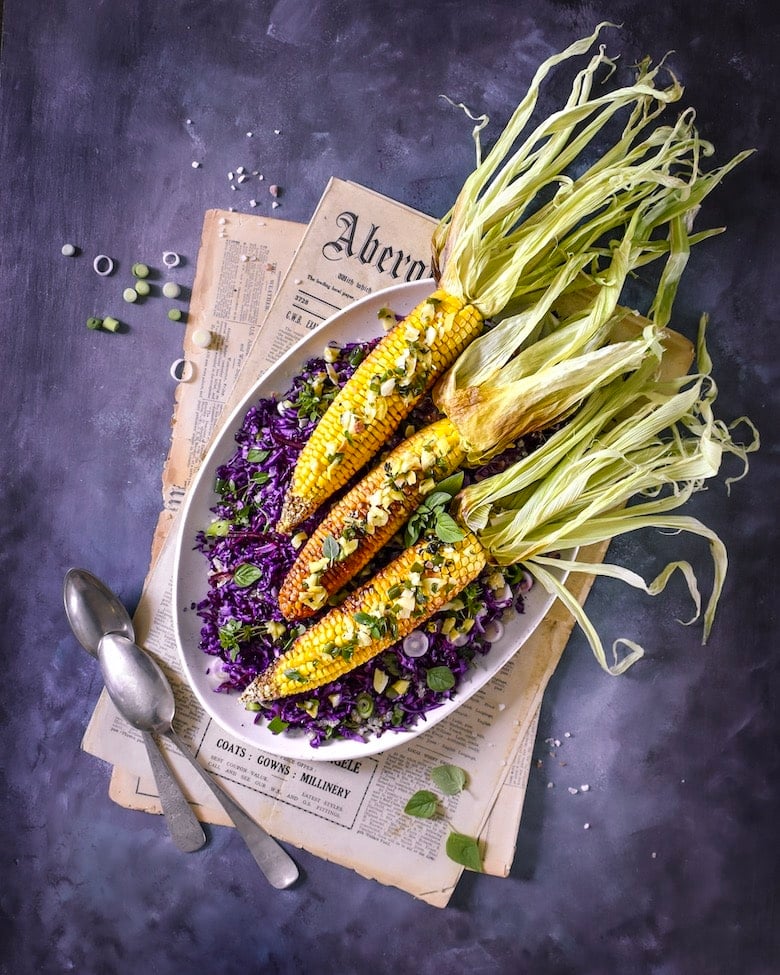 Soak the corn husk leaves in water for a few minutes to prevent them from burning, brush the corn with oil and grill. Served here on a bed of shredded red cabbage and beetroot with quinoa, toasted flaked almonds, spring onions and fresh herbs with an apple cider vinegar & olive oil dressing. 
These vegan baked beans are sweet, smoky, satisfying and nutritious too. Great for barbecues, grill-outs or to accompany your breakfast. You can use any type of beans, these were made using cannellini and kidney beans. Served here with slices of vegan sausage and avocado slices.
A traditional flavourful Greek dish of stuffed vegetables with a Vegetarian/ Vegan twist made with lentils, rice and seasoned with fresh parsley and mint.  This dish is best cooked on the BBQ to give the vegetables a beautiful and delicious charr.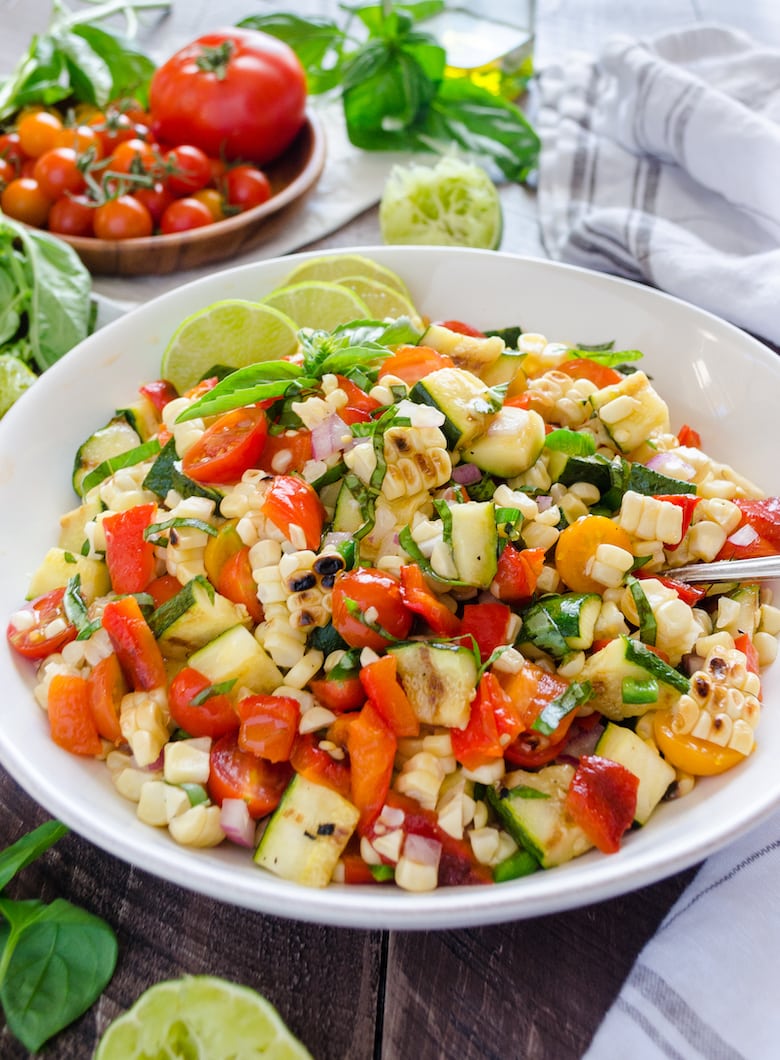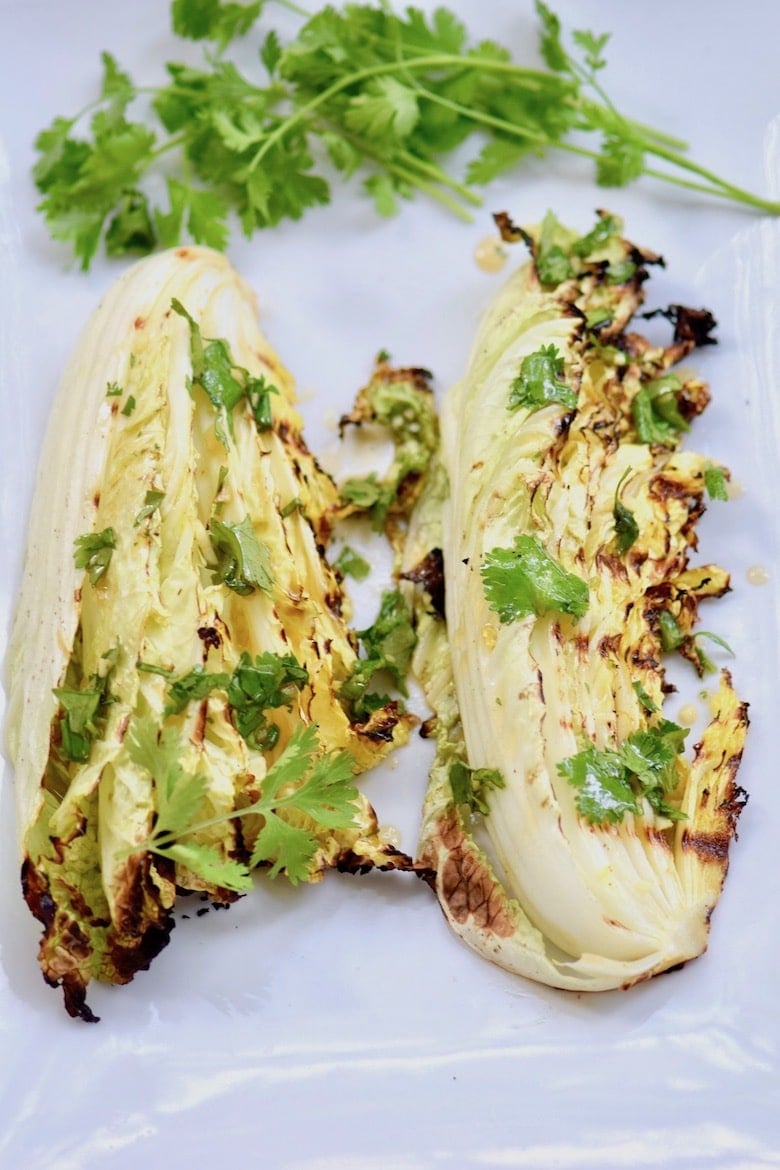 Add some fun to your next BBQ with some Asian grilled cabbage. A gentle sear adds flavour and texture while a zesty lime sauce finishes the dish with a kick.
Recipe by Kelly Page, Certified Transformational Health Coach of TastingPage.com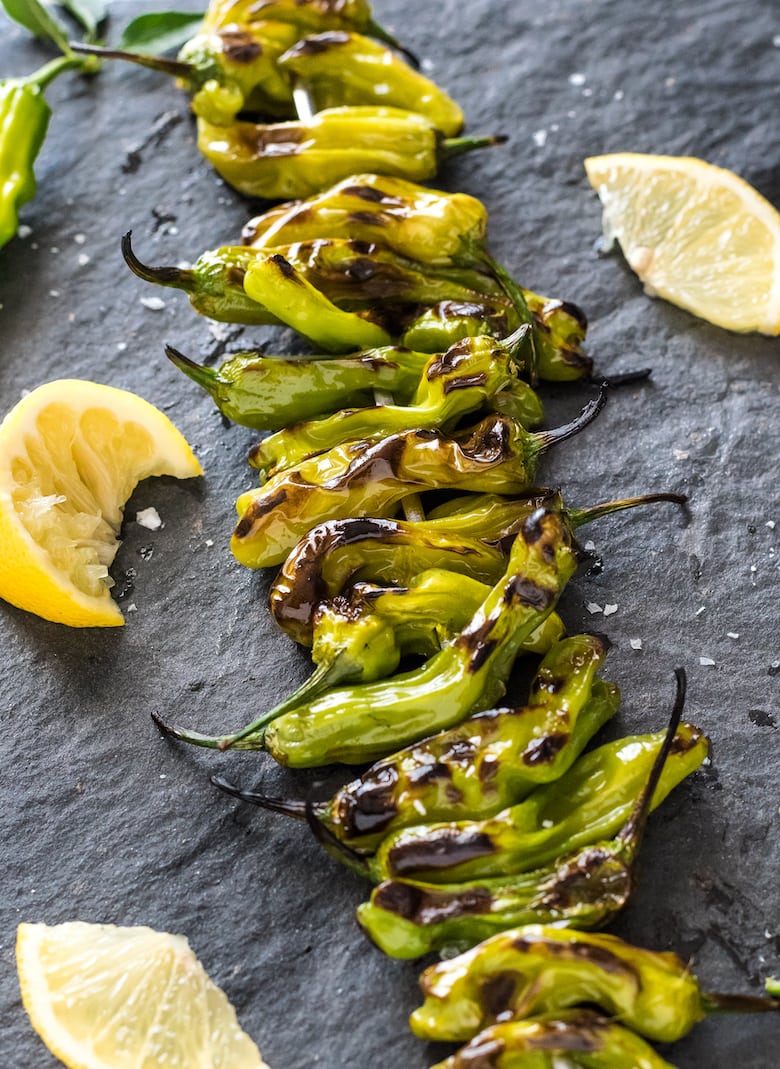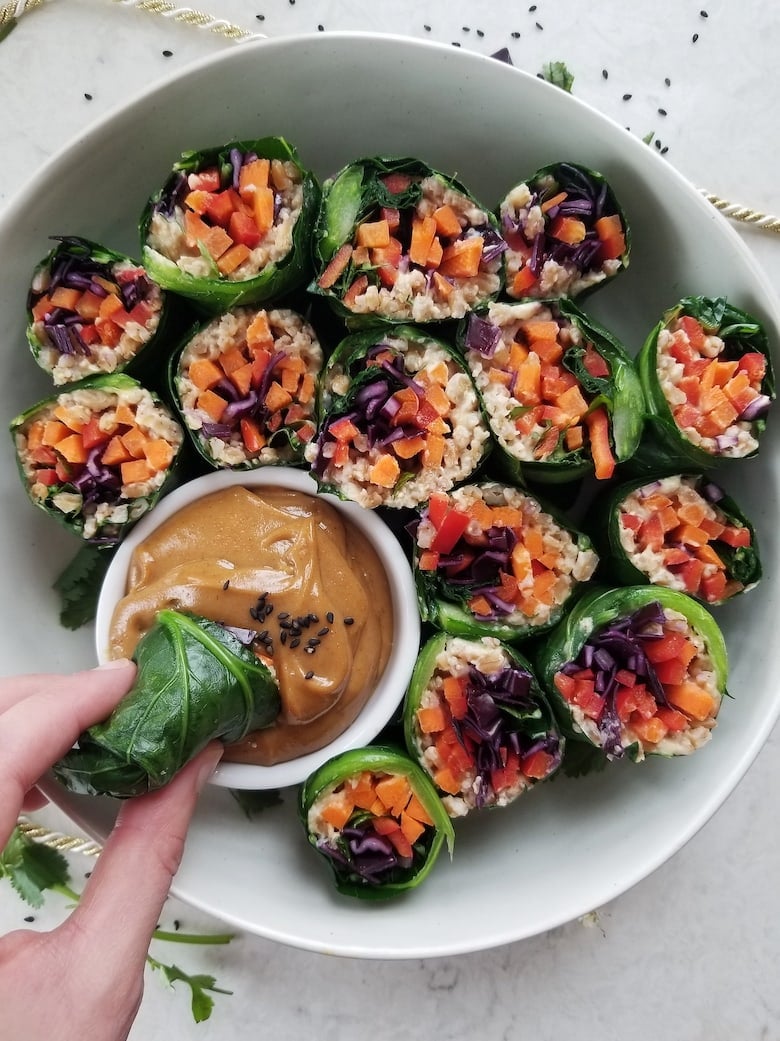 Impress your guests with these delicious and tasty collard green wraps. You can't go wrong when the peanut sauce is so delicious!
Fresh tomatoes, crisp raw sweet corn, cilantro, you can make this recipe as spicy or as mild as you like. Serve this as an appetizer, or to go along with your main dish for your BBQ.
This vegan general Tso's cauliflower recipe is a perfect dish to have with some hot sauce in a bread roll OR you can just enjoy it with some salad. It's so full of flavour!
Recipe by Trisha of Sugarthumb.co.uk
Dessert Recipes Collection To Fire Up Your Vegan BBQ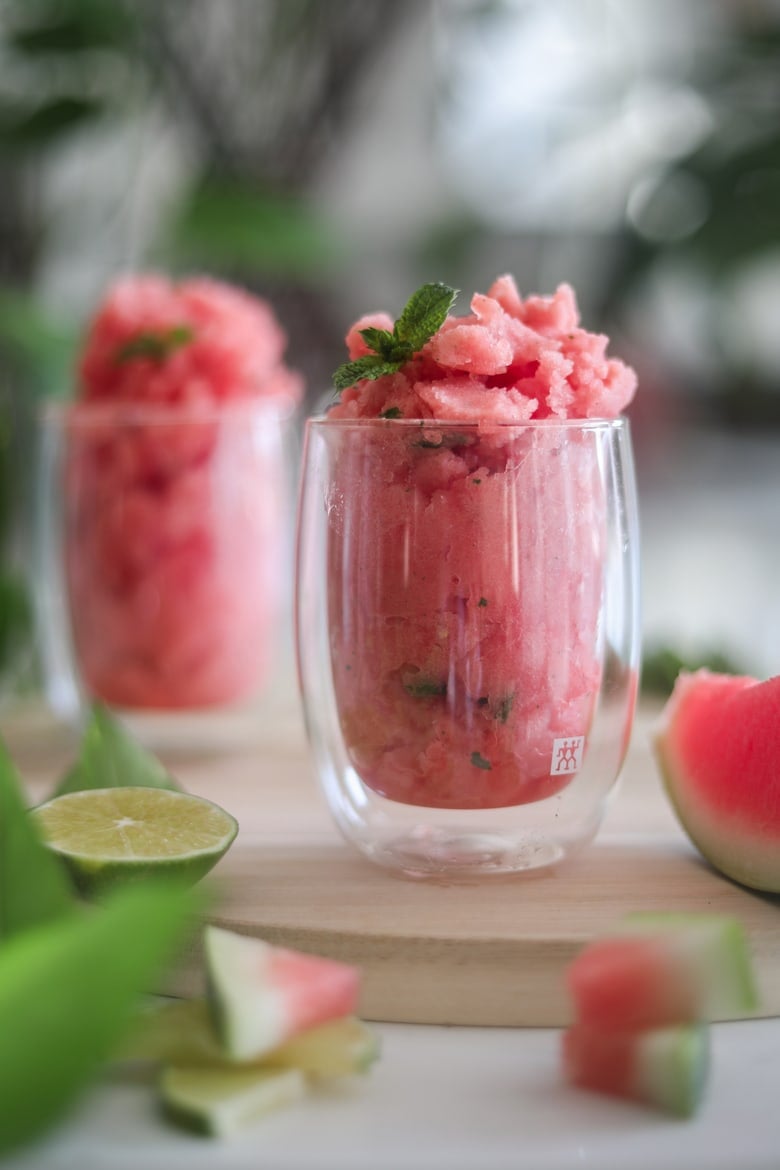 Quench your thirst in style with this super easy no-added-sugar Watermelon Slushie recipe. With only three whole food ingredients, it's the perfect healthy choice to cool down on a hot Summer's day. 
The post 29 Vegan BBQ Recipes That Are So Tasty You Won't Miss The Meat appeared first on Shahzadi Devje, Desi~licious RD.