Hopefully y'all know by now HOW MUCH I love a good stuffed sweet potato :D It's been quite a while since I post a recipe like this so I figured that today I would share this Chickpea Stuffed Sweet Potatoes recipe that I have been LOVING lately!
If you're looking for more delicious sweet potato recipes like this one then I highly recommend these Black Bean stuffed sweet potatoes, guacamole stuffed sweet potatoes AND these BREAKFAST stuffed sweet potatoes.
When I originally had the idea for this recipe, I thought that sweet potato and chickpeas might be a little weird together. However, I figured I'd give it a try since I love the black bean version of this recipe SO MUCH!
Turns out, chickpeas mixed with sweet potato is AMAZING and I definitely going to be eating this a lot more from not on! I mixed in a large handful of arugula with mine but really any leafy green would work well here. I've also tried it with spinach and plan to try it soon with kale as well.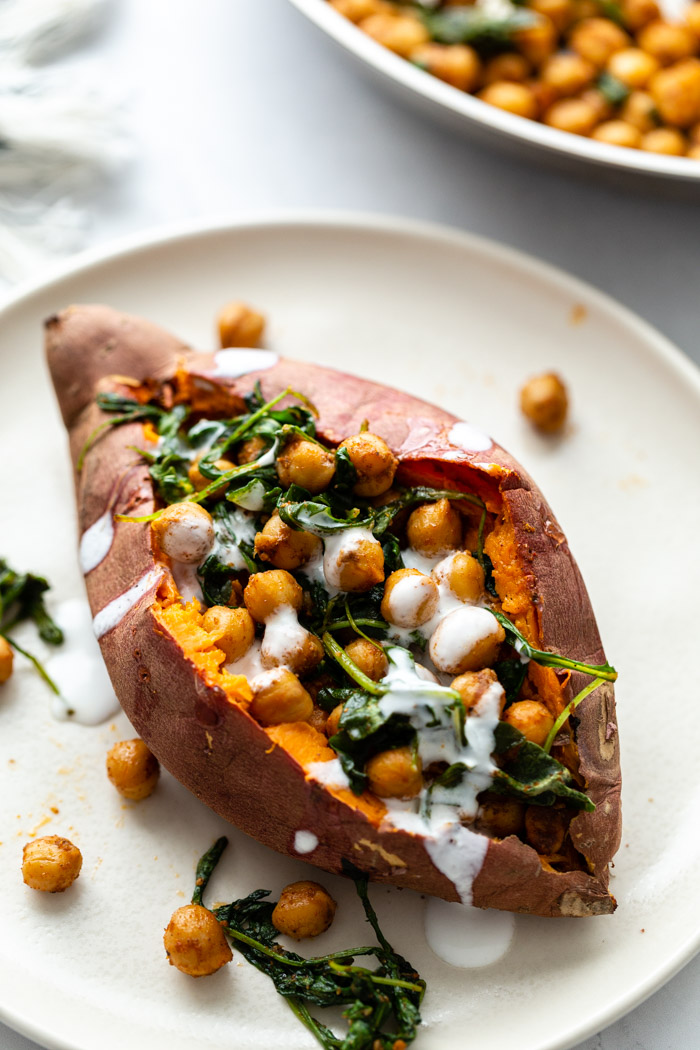 In case you're wondering what the white sauce is that I drizzled on top, I actually made a makeshift vegan crema by combining tofutti sour cream (which I recently discovered that I love after a friend served me some), salt, pepper, and a little bit of lime juice. SO GOOD!
This would TOTALLY make a great meal prep recipe, too! I made 4 of these when I was testing the recipe and saved all of the leftovers. If you're mea prepping it, I suggest cooking everything and then storing the sweet potato separate from the chickpea mixture. When you're ready to serve, just heat everything up and then serve the chickpeas over top of the potato. Super simple and seriously SO GOOD!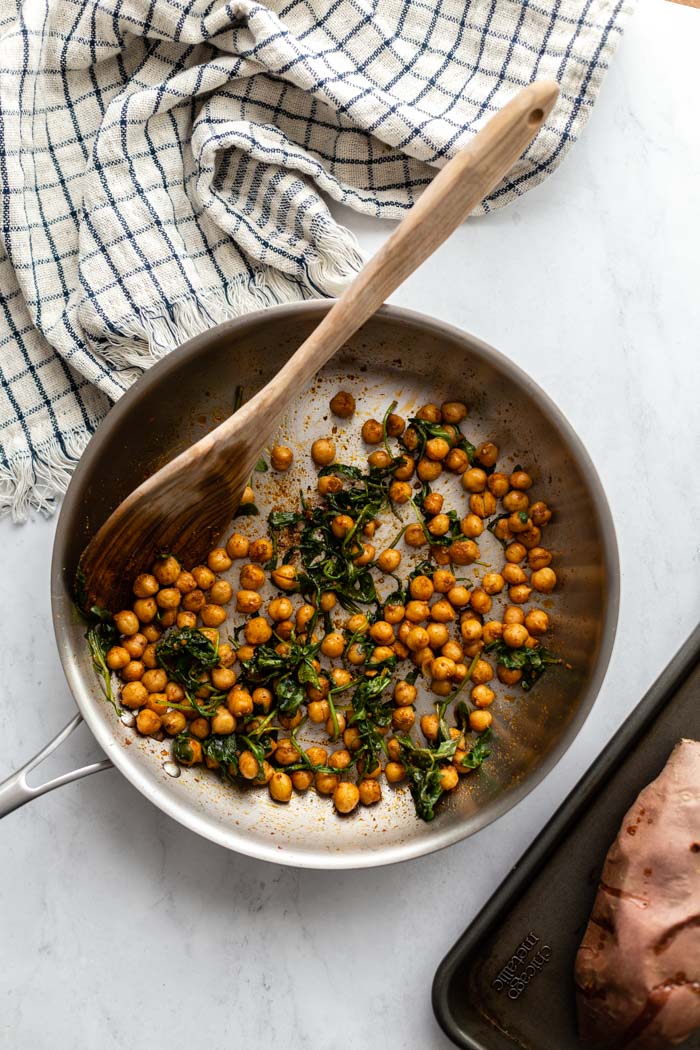 (more…)
The post Chickpea Stuffed Sweet Potatoes appeared first on Food with Feeling.