Healthy holiday appetizers dont have to be complicated. Serve up a gorgeous board like this that can be put together in under 10 minutes. Nobody will even know they are eating healthier this holiday season!
Thank you to our friends at Made in Nature for sponsoring this post
Healthy Holiday Appetizers Board
It seems like the hustle and bustle of the season has us so busy that cooking for a crowd can be rough. Not only that, but holiday food is usually heavy handed so it is nice to have some healthier options.
Our friends at Made in Nature always make this so easy because they have the best variety of healthy snacks. From dried fruit (who doesnt love those mangoes right?) to coconut chips and their new figgy and veggie pops, they truly have you covered!
I love that they are always organic, non-gmo and gluten-free. Everything of theirs is plant based and has no sulphur, preservatives or additives. Eating these during the holidays will, in my opinion, help you make healthier food choices but ifyou need some more ideas for healthy holidays, weve got 5 easy tips for staying healthy this holiday season.
So what exactly goes on a healthy holiday appetizers board? There are so many options but these are just a few of my favorites. You can easily put them on a cute wood board or a marble board would work great as well.
Dried mangos
Dried figs or apricots
Dried dates
Coconut chips
Made in Nature Figgy Pops
Made in Nature Nuts over Fruit Supersnacks
Nuts
Fresh berries
Grapes
Rolled up turkey slices
Your favorite cheese
Really, the possibilities are endless! So ask yourself, what do I like to munch on and put it on the board. Maybe you have a fruit loving friend who will be enjoying it with you. Add some extra fruit. The point is to get creative and have fun!
Food Board Ideas
I LOVE food boards! Whether sweet or savory, they are always so gorgeous. They are perfect for serving at parties and gatherings especially because people can just graze as they visit.
I do recommend serving up our healthy holiday appetizers board but if you are wanting to do more than one, these are some other fun ideas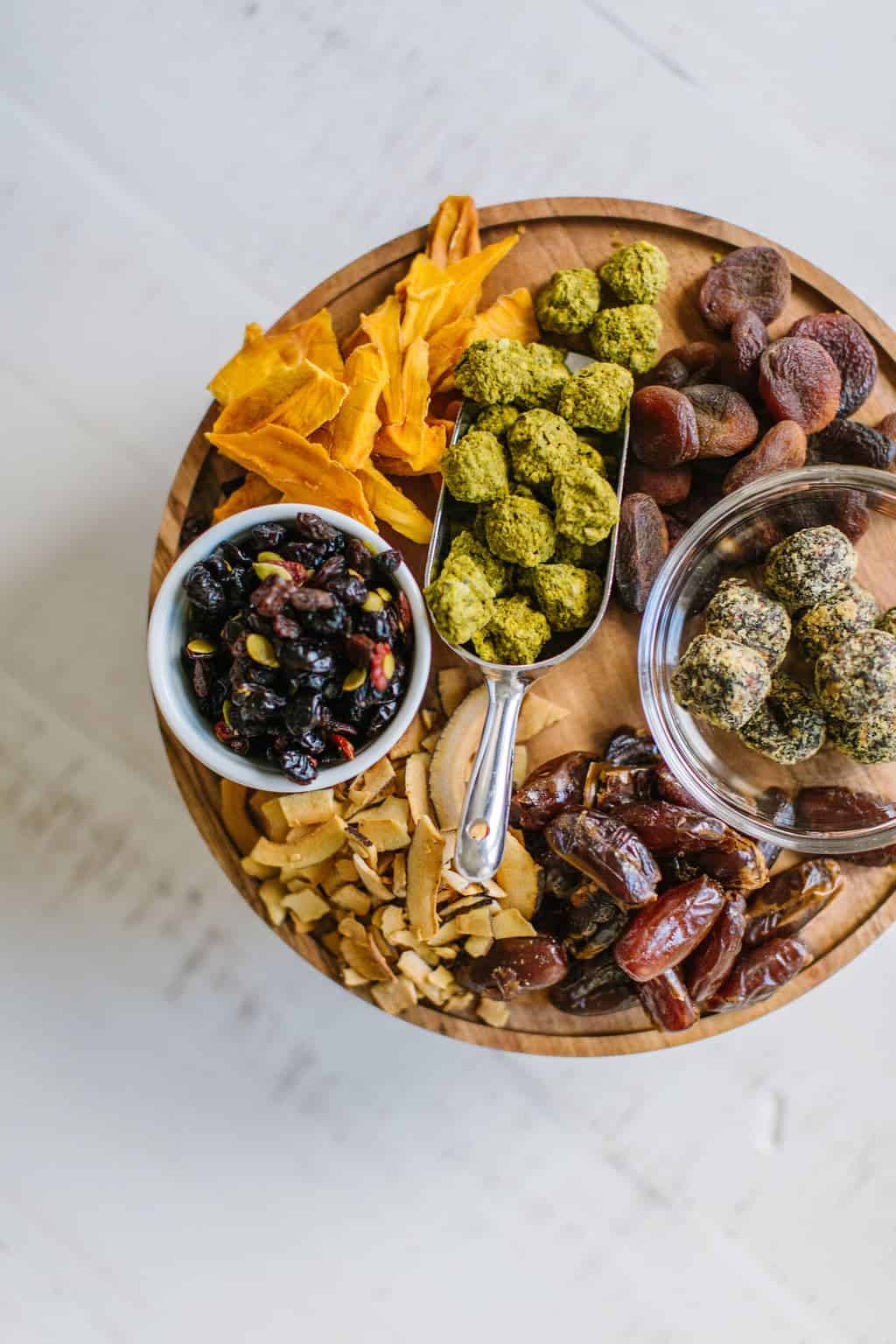 Other Healthy Holiday Appetizers
Serving appetizers has always been one of my favorite things. They are unpretentious and can be enjoyed on the go. They just look so pretty all served up too!
Here are some of my favorite healthier appetizers that everyone is sure to love
Healthy Holiday Recipes
I love the holidays with all the delicious food, fun and family but sometimes the meals can feel very heavy. Thats why we created our healthy holiday appetizers board with lots of nuts, fruit and even veggies.
Here are some of our other favorite healthy holiday meals that are still sure to please at any gathering.
So are you ready to win a $50 Target gift card and $50 of Made in Nature products and have them delivered right to your front door?! Enter below
*Photos by Amie Pendle
The post Healthy Holiday Appetizers Board & More! + Target Gift Card GIVEAWAY appeared first on This Vivacious Life.