If you're looking to get more organized with your weekly meal prep but don't know where to start, all you need is a plan! I'll show you how to plan your meals for the week so that you can stay on track with your health and fitness goals!
Why make a weekly meal plan?
If meal prep is on your list of New Years Resolutions but you're having trouble sticking to a meal plan, or even just the THOUGHT of meal planning terrifies and overwhelms you, then this post is for you!
I've been meal planning in some way or form for YEARS now. With a crazy busy schedule that isn't always the same from week to week, I really do have to plan ahead if I want to save money on food and eat healthy.
Honestly, healthy eating can feel like a full time job if you don't know how to stay organized or determine what your time constraints are.
I'm here to help you with your weekly meal planning and give you a process to follow so that you can stay organized and meal plan efficiently without any confusion. Read on to learn my exact meal planning routine that you can implement and apply to your busy schedule each week!
If you're looking to get serious about meal planning then you have to sign up for my newsletter you'll get a 4-Week Meal Prep Plan complete with recipes and filled out grocery lists when you do!
FREE 4-WEEK MEAL PREP EBOOK!
Subscribe for my 4-Week Meal Prep Magic eBook - it comes complete with grocery lists, recipes & 4 prep ahead plans!
Your name:
Your email:
Make a Master List of recipes
When you're unsure of what meals to list in your weekly meal plan, I reference my Master List of recipes. Start documenting the recipes you like and don't like, whether that's on paper in a notebook or through a blank Word doc on your computer. Odds are, you have made at least 10 recipes in your lifetime that you know how to make and have become favourites.
While you have a Recipes you like section, you can also start a Recipes you want to try section so that you're able to easily find inspiration for your weekly meal plan without being overwhelmed with a ton of choices. This way you can try new things and actually put a plan in place to make them, and you can go with easy old favourites that are sure to please when you just don't know what to make for dinner.
From there, it'll be easy to add these recipes to your meal planner!
Choose recipes that will work with the same ingredients
This is an area of meal planning I really struggle with. I always want to try so many recipes that I neglect to let some of them overlap. For instance, you want to look for recipes that use many of the same kinds of veggies and protein so you're not going out and buying 30 different items for 5 recipes.
Try to find some overlap. Make Chicken Tikka Masala one night, then Fiesta Chicken Rice Bowls the next both use chicken breasts, jarred crushed tomatoes, bell peppers, rice and cilantro. Try to do this for as many recipes as possible during the week it's still more than possible to have a ton of variety with meal prep!
Pencil in your planning time each week
If you have trouble with the planning itself, then you need to plan to, well, PLAN! Take a pause and really think about when you get a quiet moment to yourself each week. Maybe that's a weekend morning, or on your lunch break. Maybe it's during a weeknight evening. Recognize those periods of time that you have a moment to spare and you are least stressed, and plan to make your weekly meal plan during those times.
When you start to get some practice, meal planning should only take 5 t0 10 minutes each week. Make sure to do it when you are least stressed out, and if it helps, pencil it down in your calendar, or commit to doing it at a certain date and time each week so that it becomes habit.
Fill out your meal planner
I've got a handy little meal planner you can download for free when you subscribe to my 5-Day Meal Prep Challenge (SIGN UP HERE) You canwrite down your meals for the week and also mark down the nights you're out for dinner so that you can anticipate what recipes you'll want to make and when you're going to eat them.
Writing out your shopping list on the same page or a page next to it also helps because you know what ingredients you need for which recipes and can see it all at a glance. I also send you a grocery list template (pictured below) when you sign up for the challenge.
Keep your meal planner pinned up on the fridge or somewhere in the kitchen so you can see what you're going to make each night EASY!
Factor in your social plans for the week
Make your meal plans based around what you've got going on during the week. Got soccer or yoga after work, or maybe the kids do? Maybe make a slow cooker or Instant Pot recipe that will be ready for you when you get home. Or plan on having some leftover chicken and veggies kicking around, or prep another meal that you can reheat.
You'll also want to factor in the fact that some nights you just won't feel like cooking, like the weekends, and that's ok! I almost never cook on Saturday nights so I make sure to leave that night blank so I don't pick up extra ingredients that will go to waste. It's okay to factor takeout and restaurants into your meal plan in fact, that will reduce the amount you eat out probably since it's all written down and planned out.
You'll have to find a groove with this but it gets easier with practice!
How many recipes do you need to make each week?
Now this is the million dollar question! I would say this depends entirely upon your household size, and what your tolerance for eating leftovers is.
Typically, I recommend most households of 1-2 people make just 2-3 recipes each week, and households of 3 or more make 4-6 recipes per week. This way, you get some variety and that leaves you open to repurposing leftovers into new meals, or you can make quick on-the-fly meals like pita pizzas, breakfast for dinner, wraps or grilled cheese sandwiches.
Factor leftovers into your meal plan
Even if you're just eating leftovers or making something new from the leftovers (think chili loaded on frozen fries or leftover chicken in quesadillas), make sure to mark it down on your meal planner so that you know what dinner is for that night.
Contrary to popular belief, you DO NOT need to make a brand new meal every single night of the week. When I cook for myself, I typically make dinner Monday and Tuesday night, and then I'll eat leftovers of those meals for lunches and then repurpose the leftovers or do quick meals the rest of the nights. I typically eat out on Saturday or Sunday nights, giving myself a break from cooking.
Make double the serving size at dinner for leftover lunches
This is one of my best tricks ever! As a single person, I find it super difficult to make individual portion sizes for myself so I usually end up cutting a recipe in half to make two servings. I eat one for dinner, and I eat the leftovers for lunch the next day!
If you're a family of four, you can double the recipe and everyone will have leftovers for lunches as well really, this is my favourite way of meal prepping because you're most likely going to be cooking dinner anyway, you might as well make two or three other meals out of it!
Eat and prepare the same breakfast the whole week
Breakfast is the one meal of the day that I could care less about, and if you're anything like me, you are too busy trying to get yourself to work to worry about eating. I actually don't even have an appetite first thing my body takes about 1-2 hours before it gets hungry so I end up eating after I've started my work day.
My go-to meal prep breakfast recipe? EGGS! I make a big frittata at the beginning of the week (sometimes I'll do egg whites to pack in the protein) or some mini egg cupsor a breakfast quesadilla. They're super easy to prepare in bulk at the beginning of the week, and they taste just as good cold as they do warmed up so you can take them on the go if you can't eat first thing like me.
Plus you are saving yourself from a ton of sugar that is usually in other breakfast items like cereal, pancakes, oatmeal, granola, yogurt, etc. You're honestly better off pairing your eggs with some fruit like a banana or an apple. Get your fibre and your protein all in one! And the best part is that you can prep your breakfasts in less than 30 minutes all at once while doing other meal prep for the week in the kitchen!
Plan to have up to 3-4 five-minute snacks on hand
This is another area of my life that I try to keep as simple as possible, but I know it's easier said than done. I don't usually have time to meal prep any snacks so I end up trying to keep some healthy favourites on hand at home at all times. Snacks like frozen edamame, turkey pepperettes, Greek yogurt, beef jerky, protein bars, energy bites, whole wheat pita and guacamole, chips & salsa, fresh fruit, cut up veggies and hummus (or French onion dip, YUM!), popcorn, peanuts and smoothies are all things I keep on hand.
I love the idea of prepping some freezer smoothie packs/jars like my other fave meal prep blogger Denise at Sweet Peas and Saffron does so you can easily throw together a snack when you're hungry.
When in doubt, I always have a bit of dark chocolate and peanut butter on hand to satisfy some cravings hehe
If you're looking to get serious about meal prepping, you HAVE to sign up for my free 5-day challenge below!
FREE MEAL PREP CHALLENGE!
Subscribe for my free 5-day meal prep challenge complete with printable PDF resources!
Your name:
Your email:
Get the whole family involved
One of the last things I want to recommend when meal planning is to get those who are eating the food involved with the planning. My mom always used to sit down at the kitchen table every Saturday and start brainstorming ideas from the Master List of recipes in her head. She'd call out dinner options to everyone in the house, or text those who weren't home.
After getting us all on the same page, she'd make out her meal plan, and everyone was on their own for breakfasts and lunches. Since she made dinner, she was usually entitled to the leftovers for lunch.
It took as little as 10 minutes to make this meal plan, and everyone liked what we were eating. For those that didn't like what was for dinner, quick meals could be made by the person who didn't want to eat the food (eg my dad would take out frozen cannelloni on nights we'd eat something he didn't like, and I would occasionally make a salad or pita pizza if we ate something I didn't like).
BONUS: Prep one set of lunches for the week
When I have a busy week and I'm not sure of what I'm going to have for dinner, I try to prep one set of lunches for the work week so that I know I don't have to run out and buy something on-the-go. I find when I'm in a rush and don't know what to have for lunch, I'll put off the decision long enough until I'm starving and by that point I'll eat anything.
Having at least 3 or 4 meal prep bowls for the week ready ahead of time really helps me stay on track, and most of the meal prep bowl recipes on my site can be made in an hour or less!
Here are some of my faves: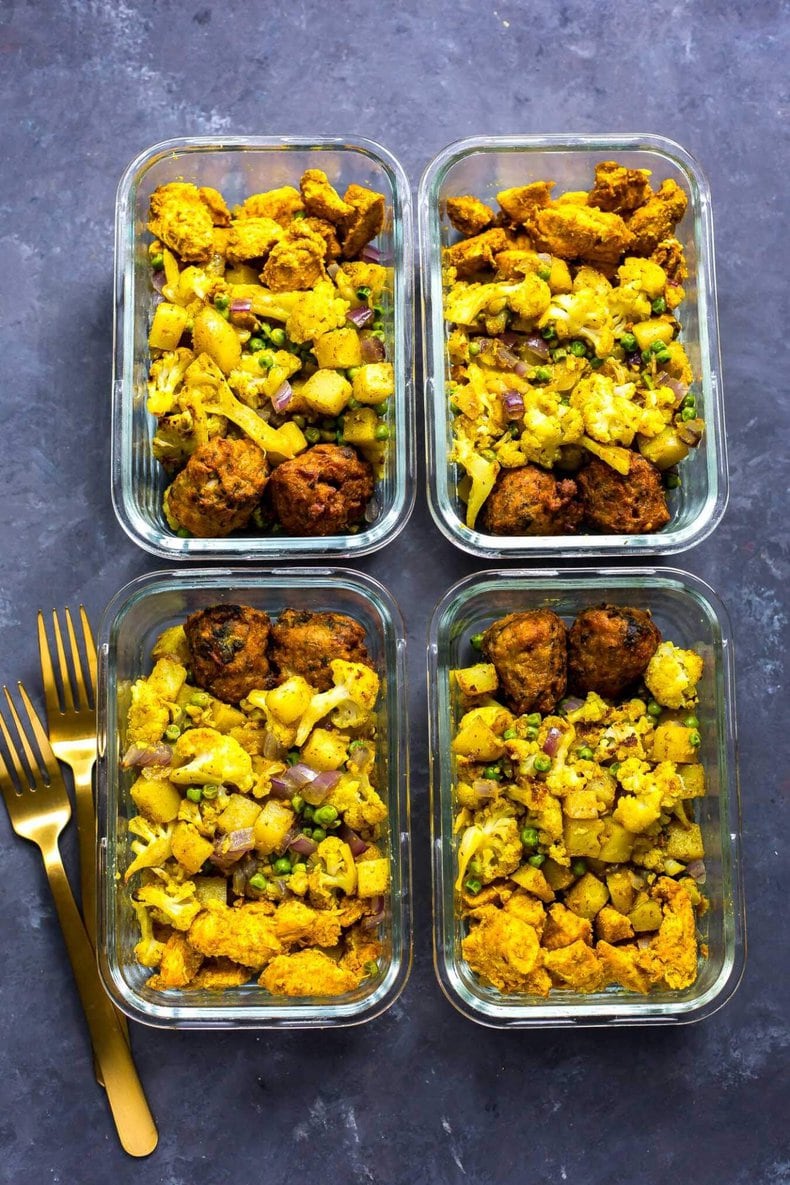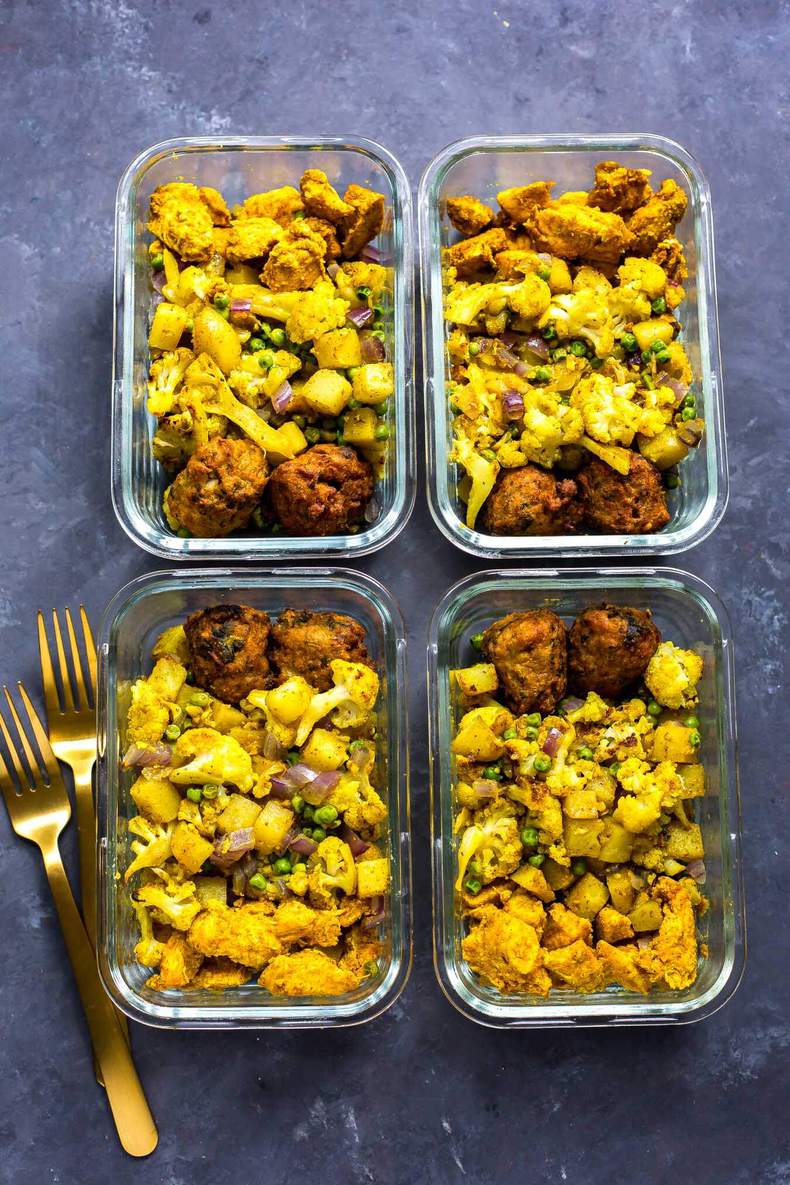 Fave meal prep containers and tools:
If you're looking to get serious about meal planning then you have to sign up for my newsletter you'll get a 4-Week Meal Prep Plan complete with recipes and filled out grocery lists when you do!
FREE 4-WEEK MEAL PREP EBOOK!
Subscribe for my 4-Week Meal Prep Magic eBook - it comes complete with grocery lists, recipes & 4 prep ahead plans!
Your name:
Your email:
The post How to Create a Weekly Meal Plan That Works For YOU! appeared first on The Girl on Bloor.