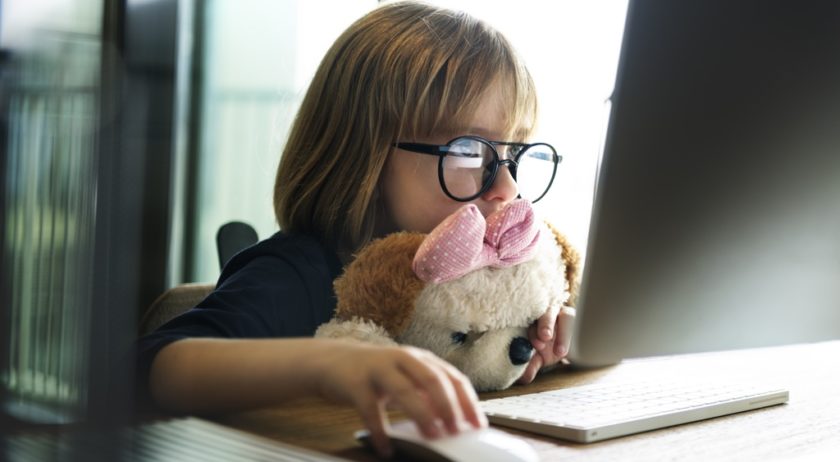 Screen time, computer games, and online classes have been touted for their great potential for learning. Until the coronavirus pandemic, most educators preferred tried and true classrooms, even in the midst of a boom in online learning programs. However, now there isn't much choice. Kids either go to school remotely online or don't go at all. Unfortunately, many of the remote programs currently being used were hastily composed and often consist of unengaging, rote-learning protocols. While some teachers have been able to modify their teaching methods to keep kids focused and excited about learning, remote teaching requires content that works online, visual tools and interactive materials, and, most of all, teachers who know how to teach online. Our team at LearningWorks for Kids has a suggestion if you'd like to find a school with some of these teachers: be like us, go to Outschool.
Outschool is a marketplace of online classes for students from kindergarten to high school where thousands of independent teachers provide highly engaging classes on topics of great interest to kids. Parents describe how readily they are able to find great online educational experiences for their kids on the Outschool platform. Our team at LearningWorks for Kids was so impressed with Outschool, we decided to move our in-house classes to their platform.
Before we joined the Outschool team, I spoke with Bianca Bianchi Saven, product marketing lead at Outschool, who helped me to understand the history of Outschool and how it has opened up so many fascinating online opportunities for students. Interestingly, when formed in 2015, Outschool originally worked by taking homeschool kids on field trips, but quickly reimagined itself as an online platform where teachers with passion and expertise could reach kids all over the world. The number of courses and teachers have exploded over the past two months as a result of the COVID-19 pandemic, and many new students are coming to the site.
Bianca reports that in the past, most parents viewed Outschool as supplemental education or additional enrichment, but not as a substitute for regular schooling. That has changed somewhat during the pandemic, when parents may view remote learning from public schools as being limited. While there are many traditional classes on Outschool for core subjects such as science, reading, math, social studies, writing, and history, many of these classes take an offbeat approach in presenting their material. For example, there is a class on animal psychology called  How Dogs Process the World Around Them and a history class titled Art Heists Mona Lisa and Da Vinci.
What truly makes Outschool special is that teachers are able to teach to their passions. I wish I were young enough again so I could take some of these classes. For example, Erin Girard, M. Ed. teaches many classes on cooking and books for kids. I would love to sign up for her class, Wild About Cooking: Chips & Guacamole, as my guacamole is never quite right. Other Outschool instructors teach classes on Dungeons and Dragons and popular kids' literary figures such as Percy Jackson and Harry Potter.
Outschool offers classes that meet only once, at the convenience of the learner (Flex Classes), or at a set number of regular times that might last up to a full semester. Ongoing classes often have homework, but this is typically fun and engaging, such as LW4K LIVE homework that generally consists of attending to how students use their executive functions while engaged in game play.
Bianca stresses how important parent feedback and requests are in the Outschool model. Parents can request clases their kids would like, and teachers often design their offerings around these topics. Parents like to give feedback that demonstrates how much their kids are enjoying Outschool classes, including a comment from a parent whose child took Understanding Numbers: "Another outstanding math class from Suzanne. I am not kidding, my eleven-year-old enjoyed it so much that he teared up when he realised it was the last class." Another parent described how her child benefited from  Pen A Pokemon: "This was a great class to practice writing using Pokemon. My son is a good writer but only wants to write about topics that interest him and needed to practice writing a paragraph."
LW4K is excited about offering our game-based executive-functioning and social-emotional learning programs on Outschool. Our initial classes that use Minecraft as a teaching tool for improving organization are just the beginning. We are building classes to use many other popular video games and apps to improve executive-functioning and social-emotional learning. In addition, we will provide free access to parents and educators to our content on learningworksforkids.com.