You know when people say if you want something done well you must do it yourself? Well, that statement does not apply in every sphere of my life but it has proven true many times. In this instance, making the best macaroni salad proved to be such a rewarding journey once I made mine myself and with flavors I knew would work well together. I must say, the concept of a macaroni salad never sat well with me. And maybe someone is reading this equally as skeptical. But let me tell you honey, this is the best macaroni salad you will ever have! You know full well that we make the best salads here at KK, and this one is no different.
I hope you fall head over heels inlove with this as much as I did!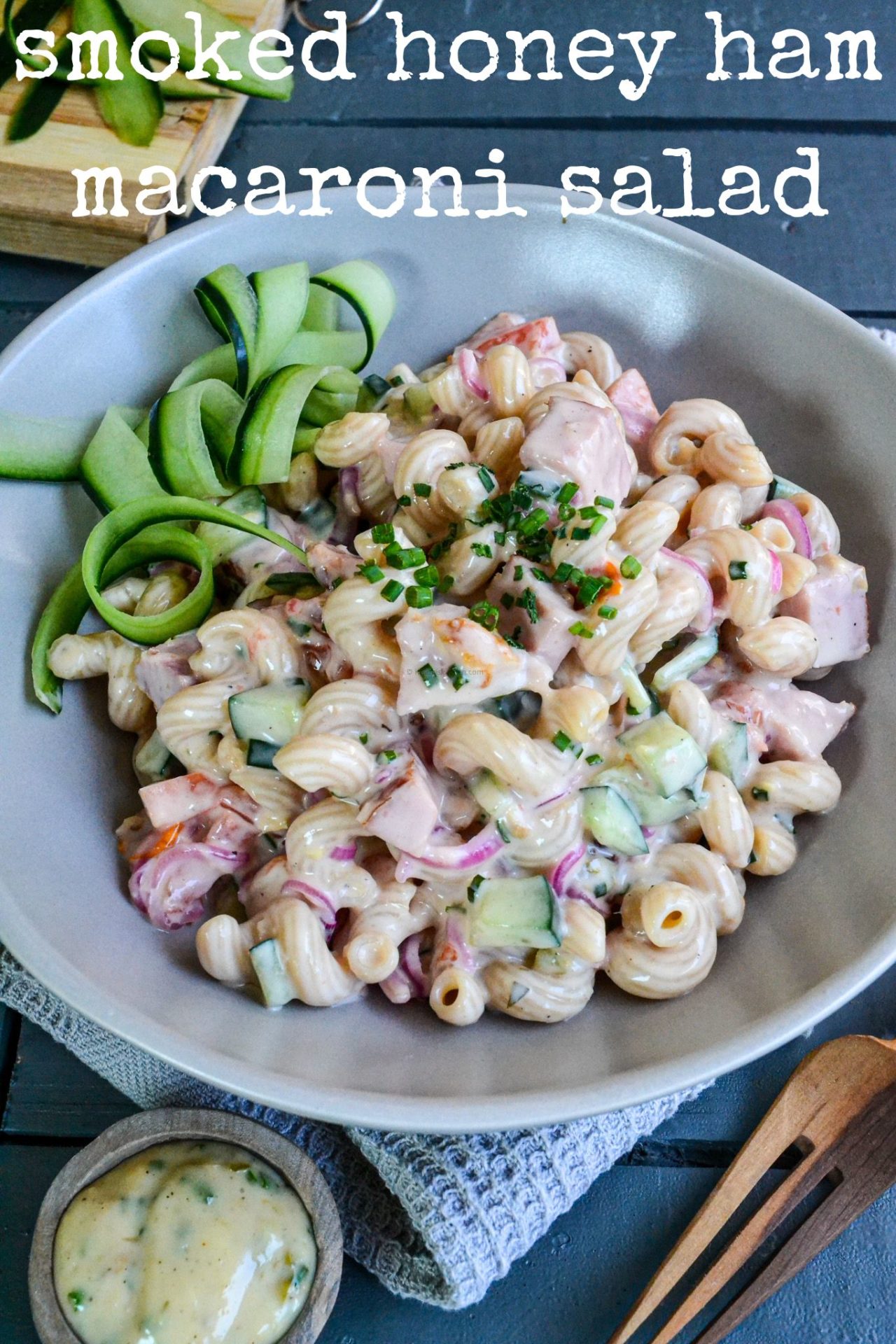 PREP TIME: 20 min    MAKE TIME: 5 min        SERVES: 1
Ingredients
For the body: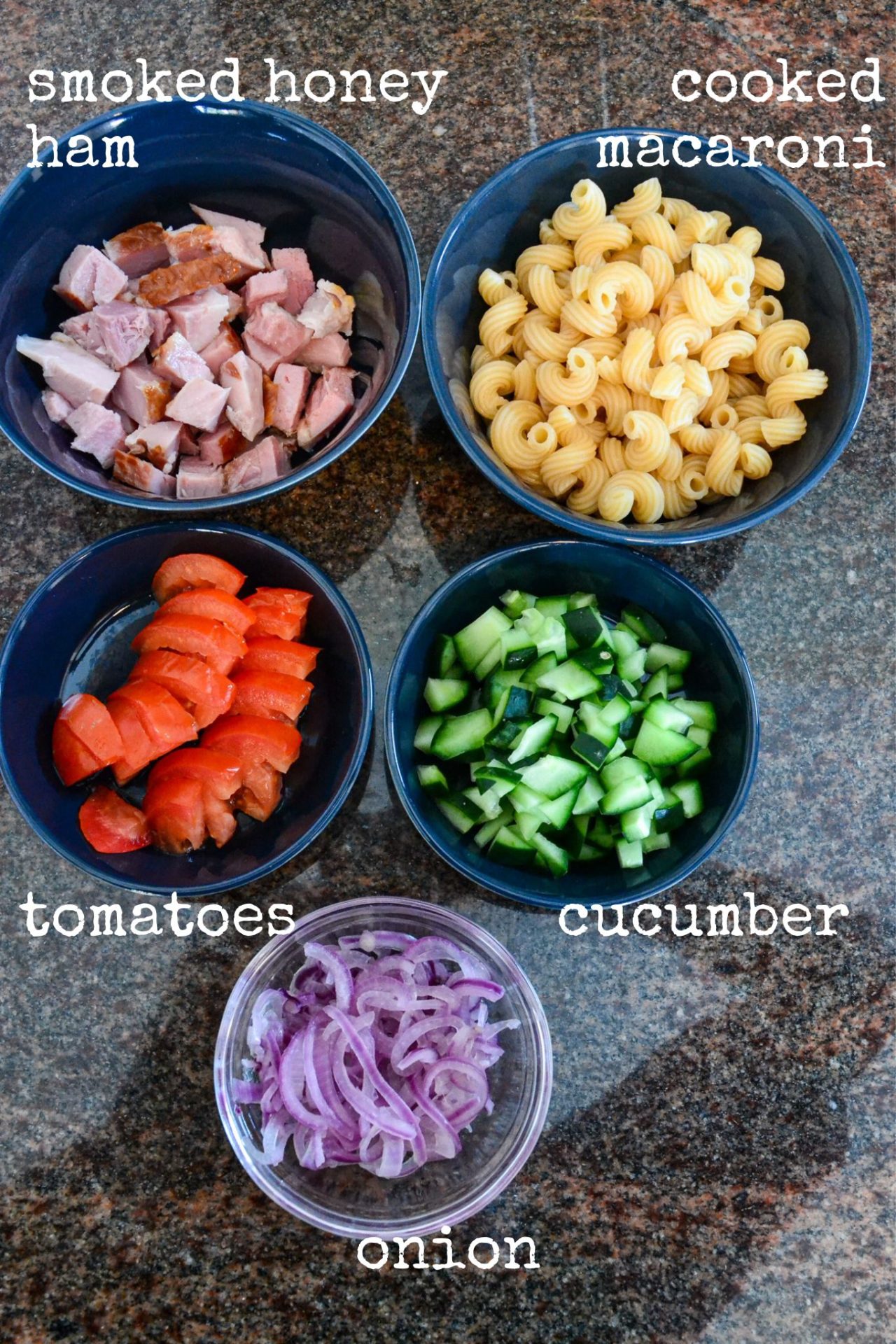 1 cup of cooked macaroni
1/2 red onion, sliced
1/2 tomato, sliced
1/3 cup of cucumber, cored and cubed
1/2 cup of honey smoked ham, cubed
For the dressing: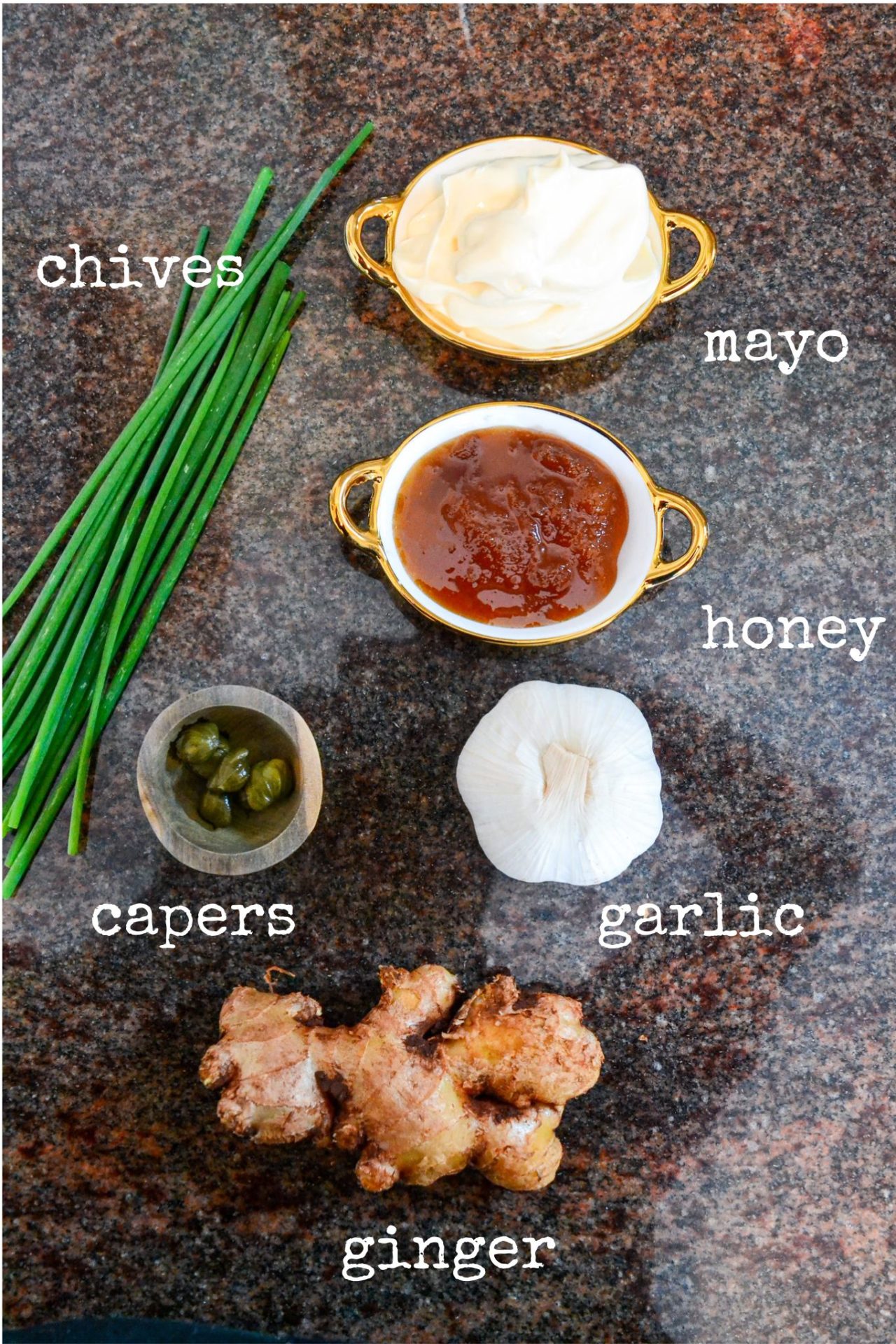 3 tablespoons of mayonnaise
2 tablespoons of honey
1/2 teaspoon of chopped capers
1 teaspoon of minced ginger
1/2 teaspoon of minced garlic
1 tablespoon of chopped chives
Salt & pepper to taste
+ extra salad dressing optional
Method
For every salad we always try make a dressing to make the eating experience even better. For this salad, we want to have the dressing really creamy so that the body does not feel heavy.
For that, a mayo base with ginger, garlic, honey capers and chives. The capers are optional but they do a make a world of difference. We had some in the guacamole with made for this sandwich, and they do so well in this dressing too.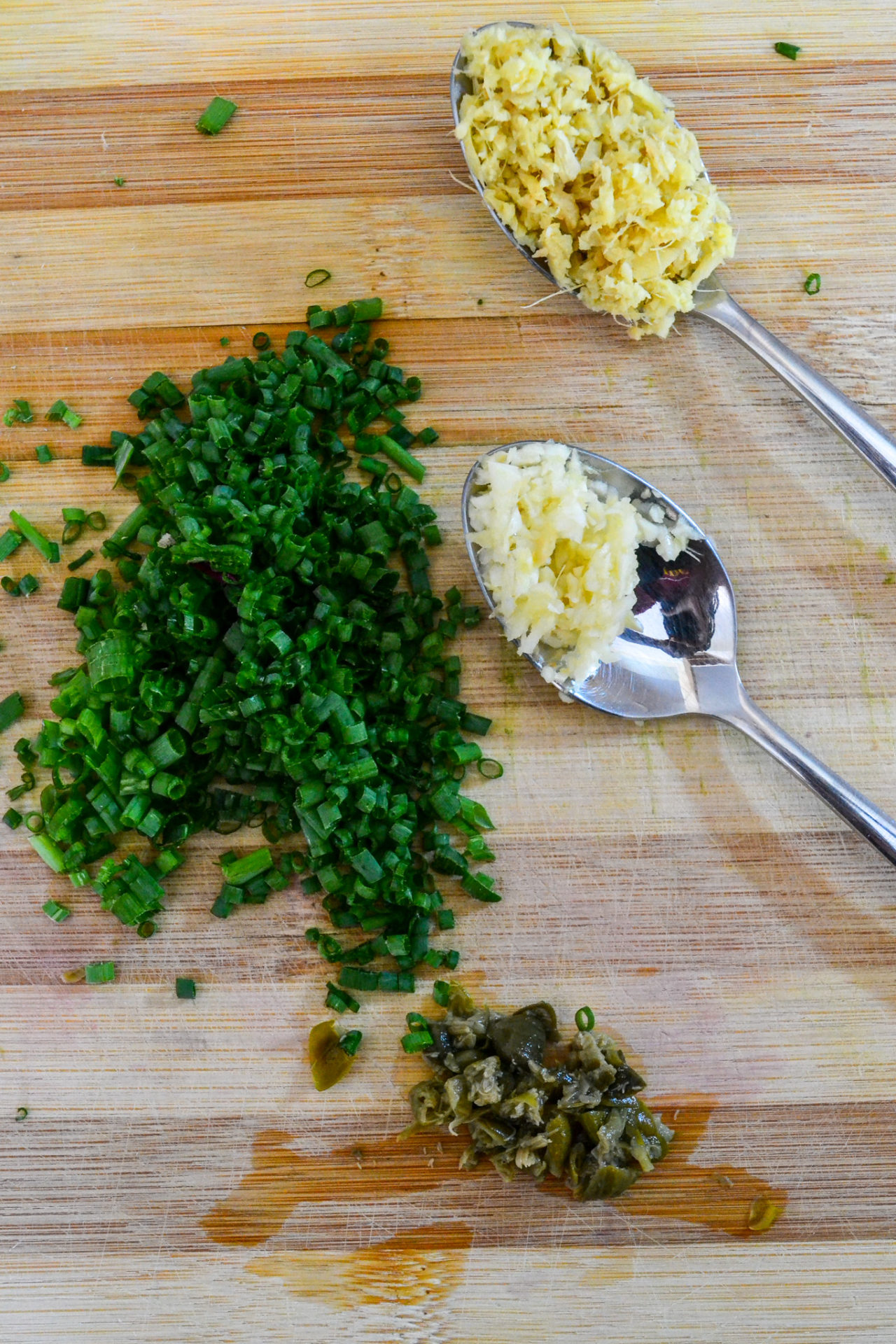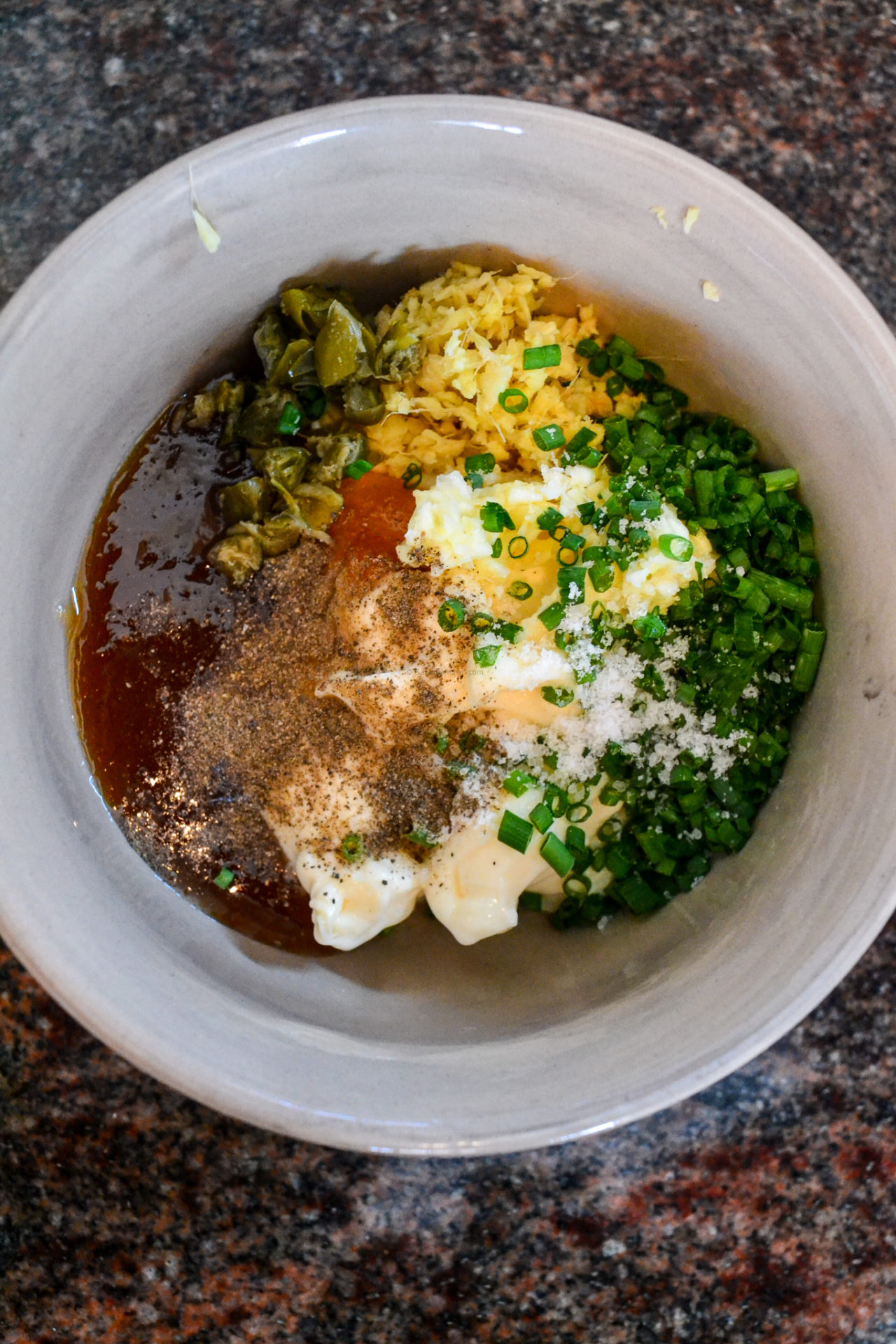 Mix all the dressing ingredients and set aside. The dressing can be made up to a week in advance, keep it refrigerated.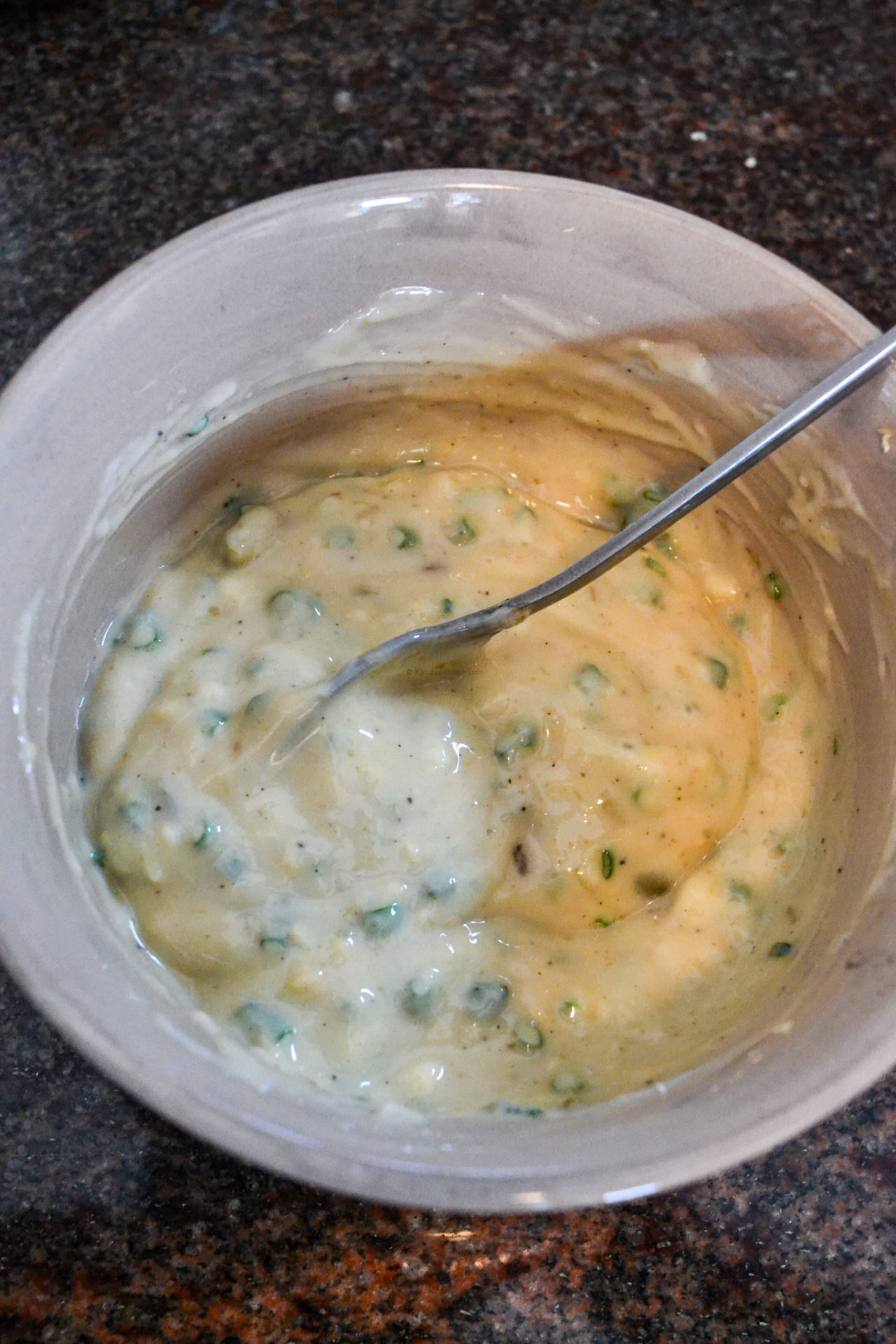 To make it even more creamy, you can boost the creaminess by adding some more salad dressing of your liking. I added some – my favorite heinz salad cream- and it was much welcome.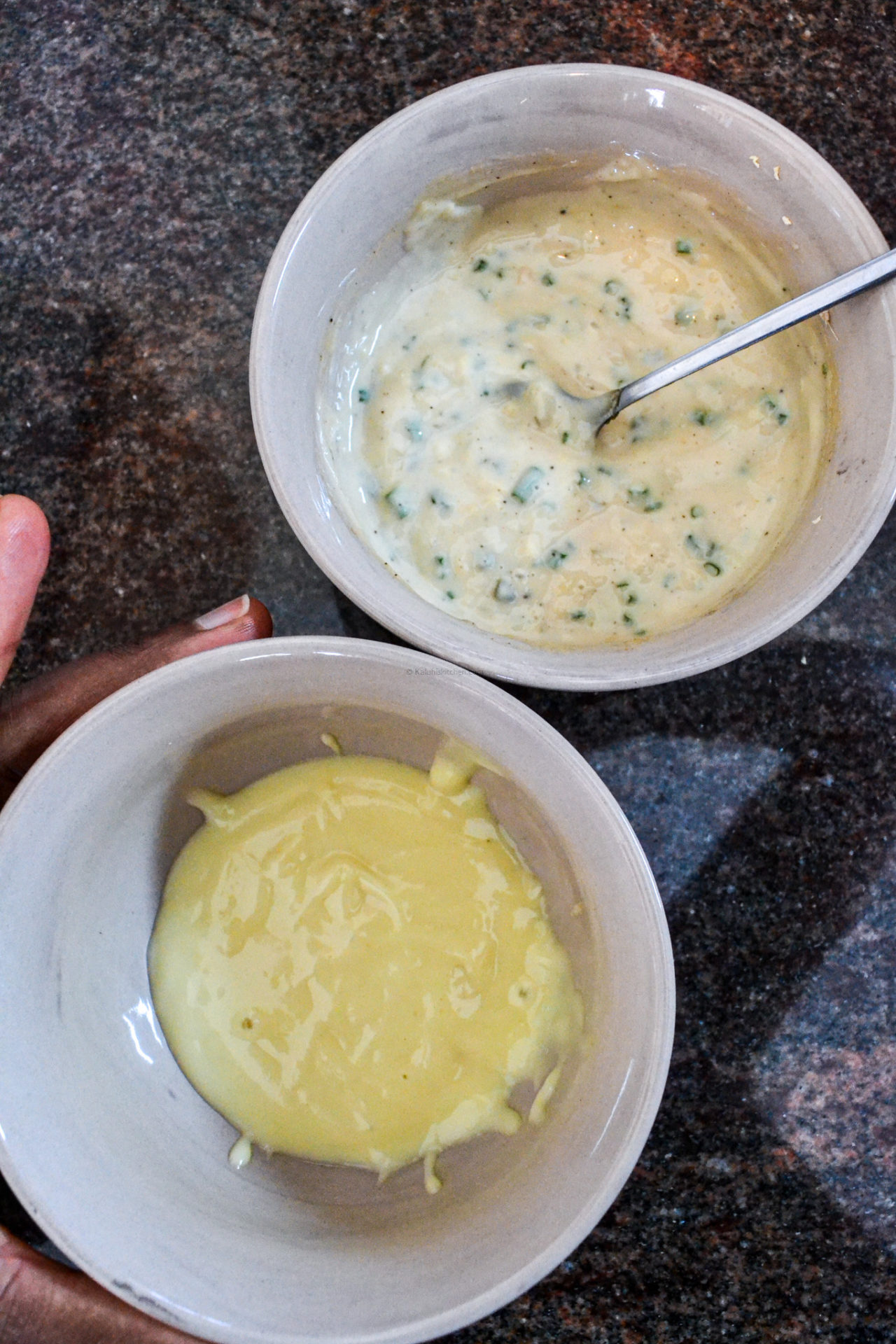 This however is optional and the ginger mayo dressing alone is adequate.
For the body, the macaroni -as the title suggests – is the main ingredient. Prepare some in advance as the packet suggests. Once done, run the macaroni through some cold water so that they don't stick to each other.
I bought my smoked honey ham from Carrefour Deli. I bought a portion worth 200 bob and it was adequate for a serving of one. The smokiness and honey notes made for a great addition and an excellent protein to have for this salad too. Regular cooked ham would be fine too, but if you can get the smoked honey variety, get that.
In place of the honey smoked ham, salmon would be perfect for this too.
Place the macaroni, along with all the ingredients in a bowl and toss. Make sure the cucumber in particular is cored (the seeds are removed) so that the salad does not get watery.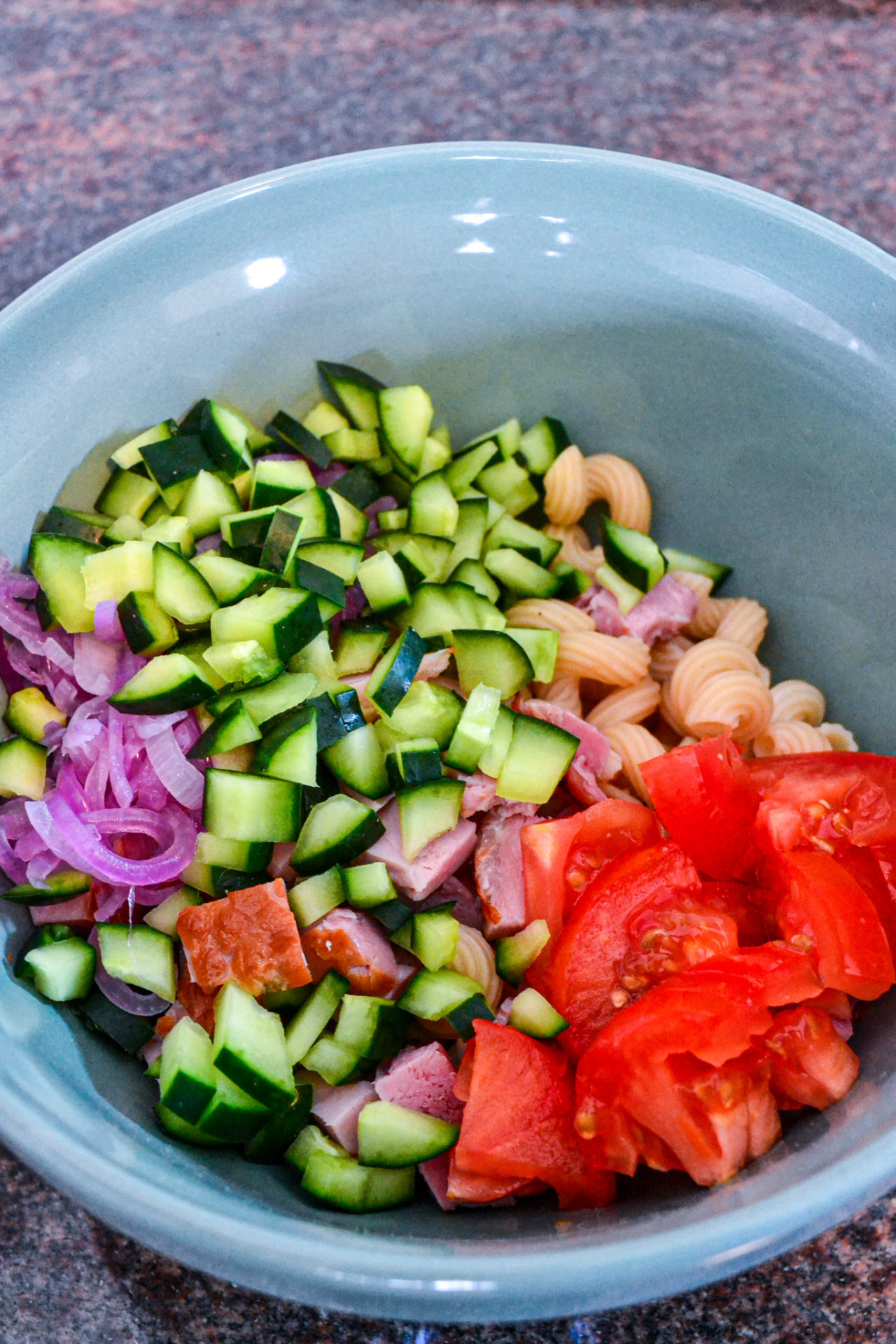 Once the body ingredients are combined, drizzle the mayo dressing and mix.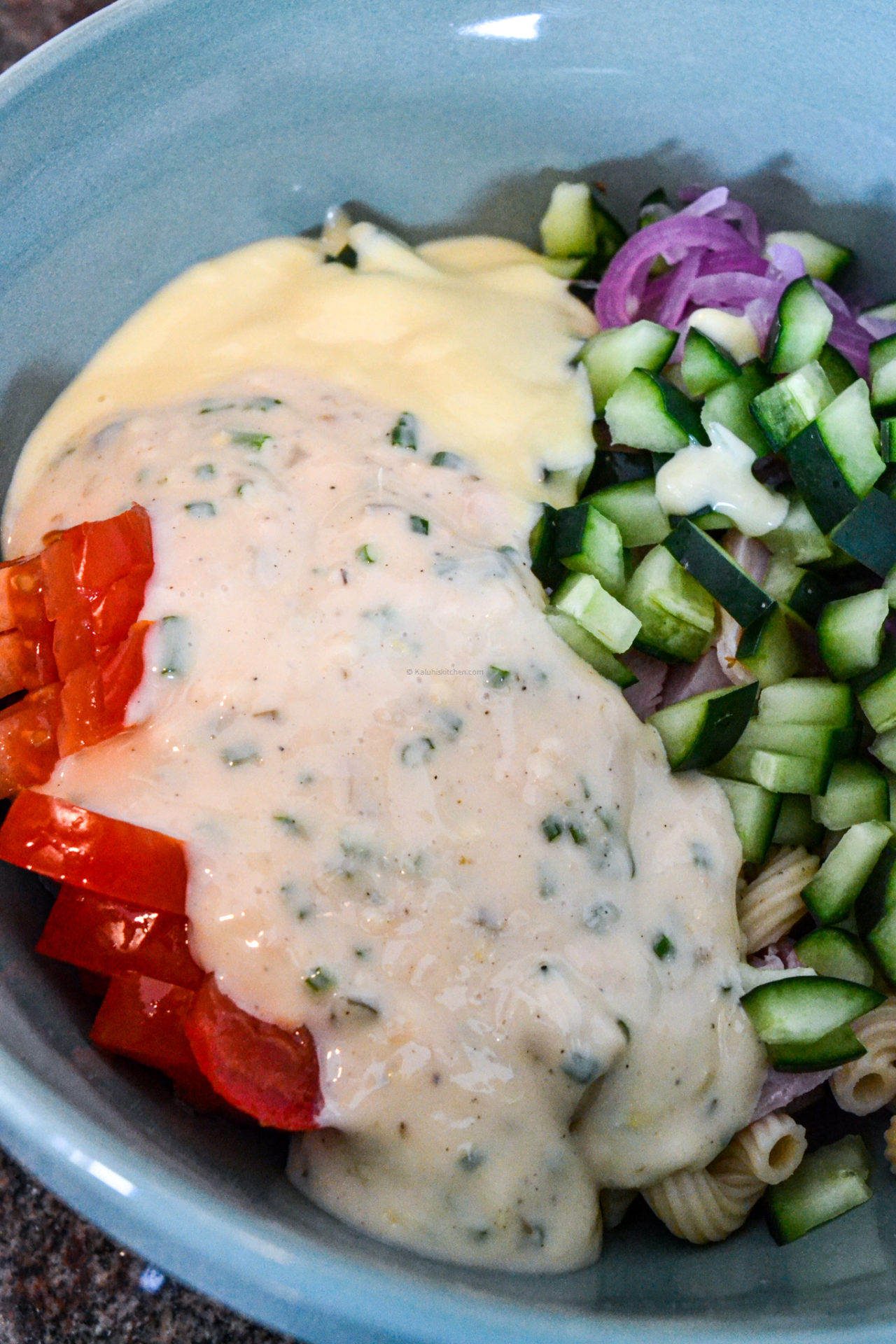 This was love at first bite!!! And a sure feats for the eyes too!! Look at this!!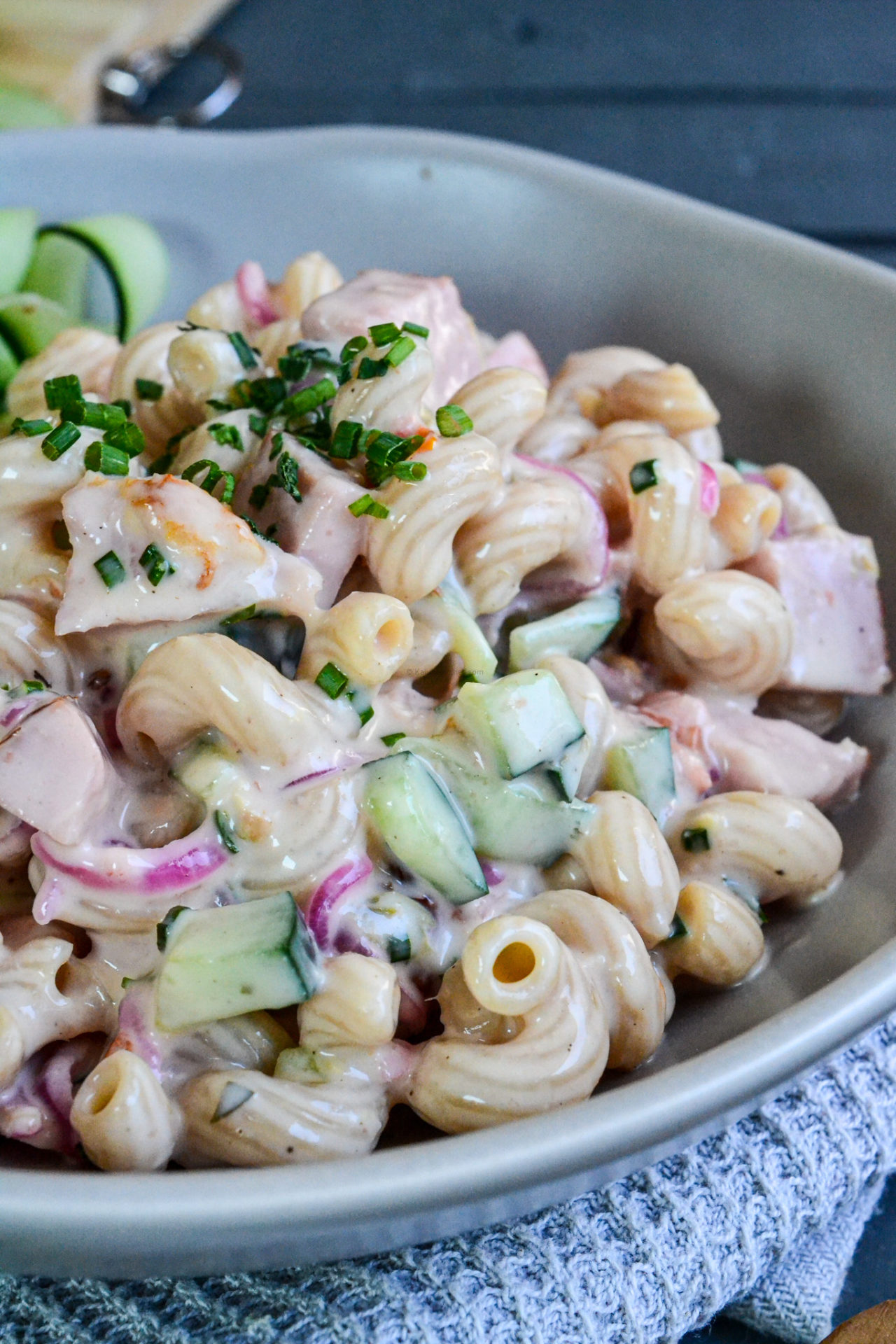 I am smiling as I write this because I am recalling the absolute joy I experienced when I ate this! I loved how the meatiness of the honey smoked ham complimented the notes of the honey in the dressing. It added such a beautiful protein that added to the fullness of the macaroni. The freshness of the cucumber and the tomatoes was much welcome and the warm notes of the ginger and honey form the dressing tied everything together.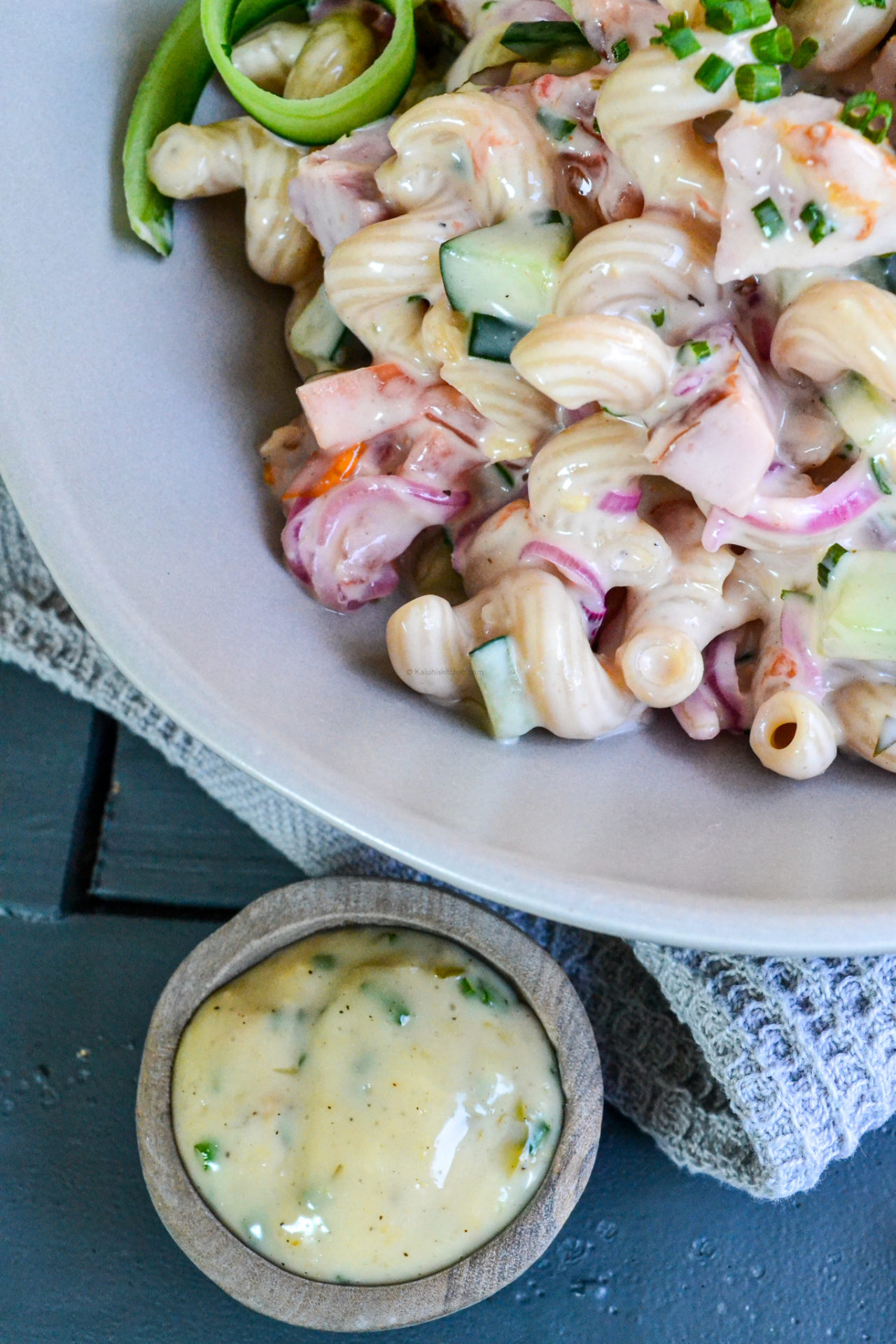 This was for sure the best macaroni salad in the whole world! And I know you guys are going to love it just as much!
Look at that creaminess!! I hope you get to enjoy this beauty out for your picnics or just as home as you work or as you watch a lovely series. This salad is definitely one for the books.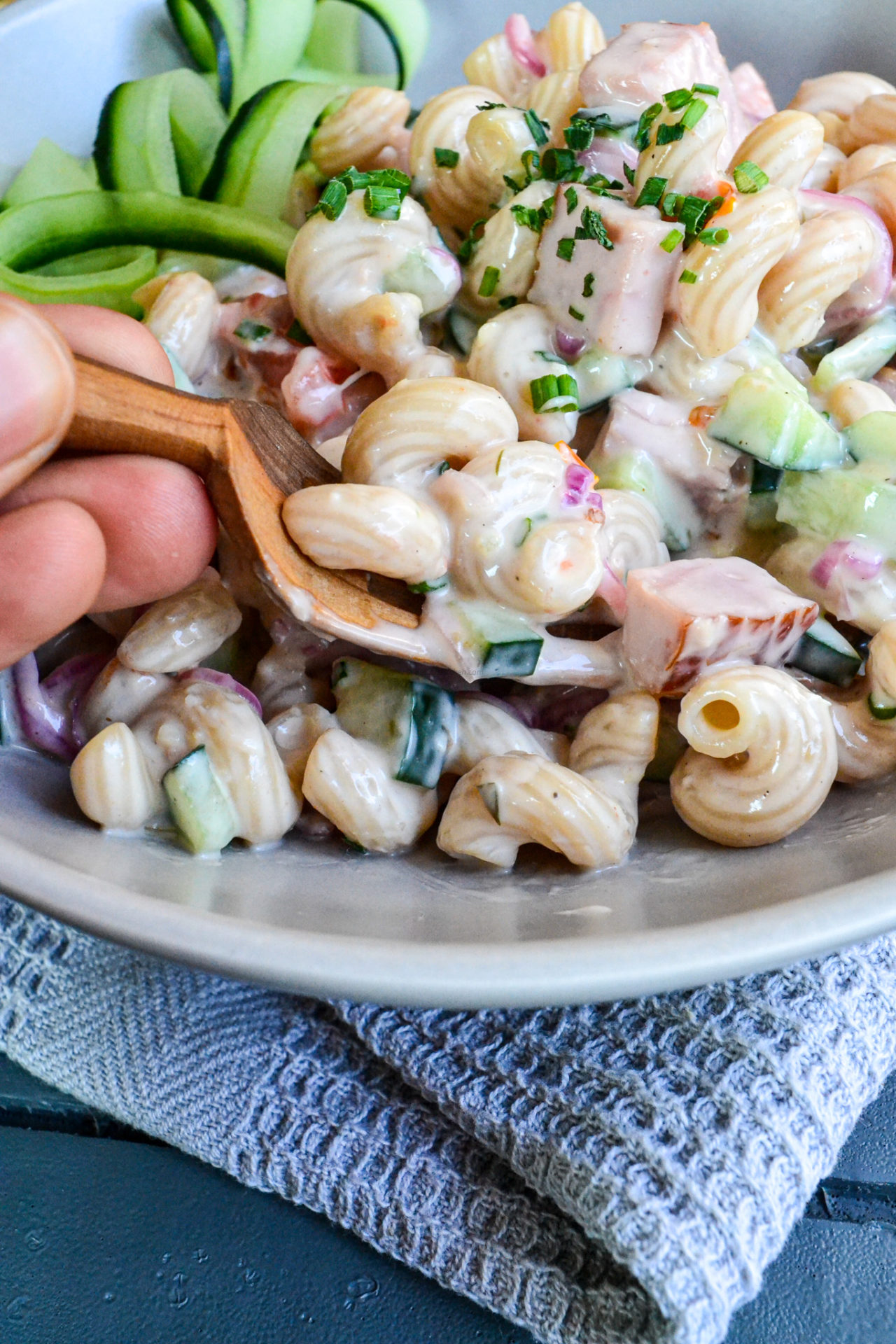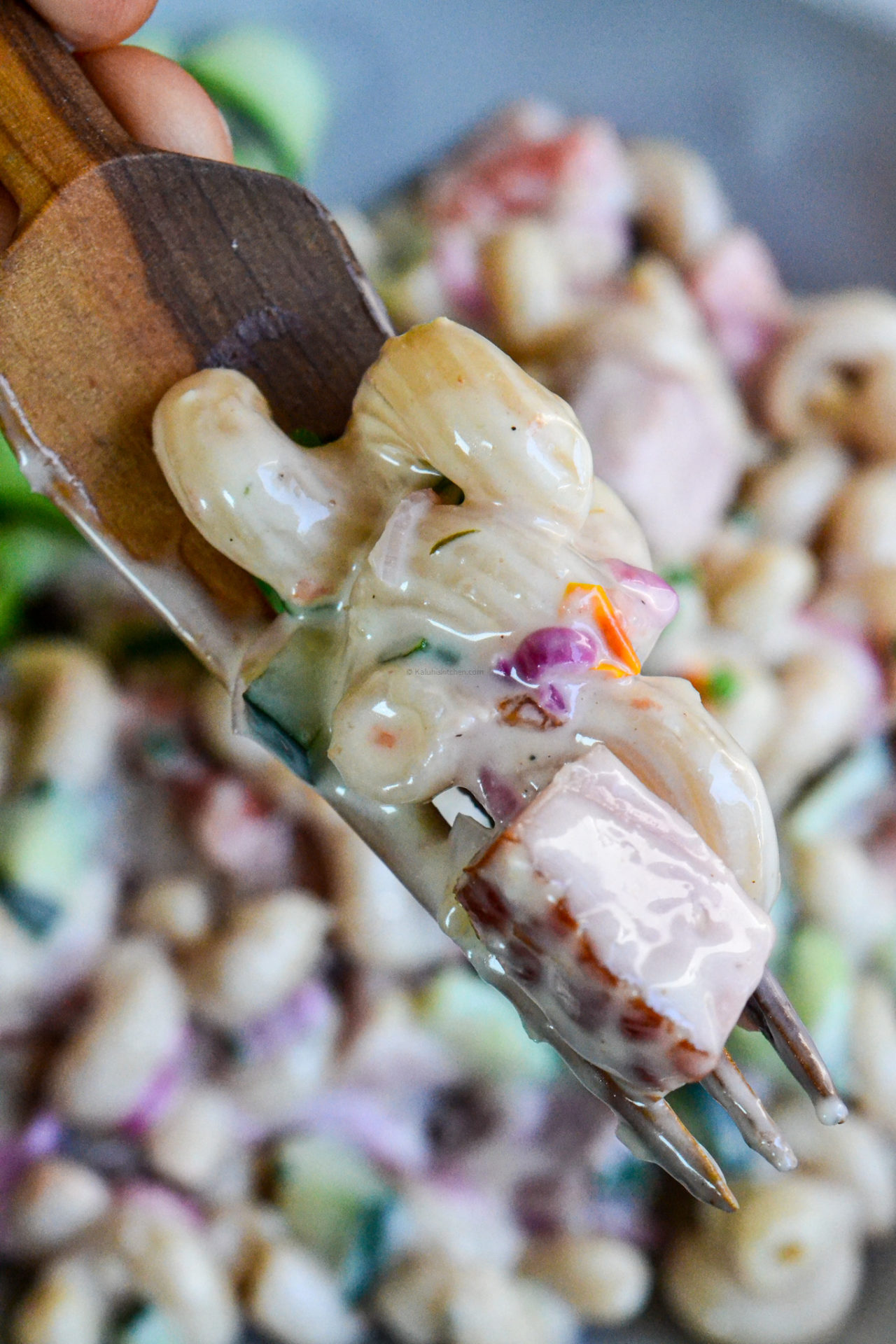 Check out my salad playlist on youtube after you watch the video complimentary to this blogpost.
All my love!
-K
---
Get your downloadable recipe here :))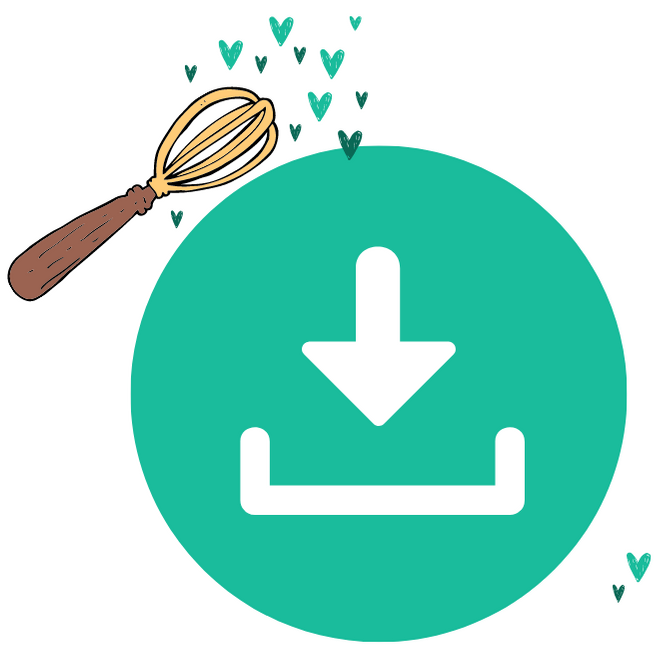 ---
All content and images are copyright protected by



Do not copy in part or whole without giving due credit.
---