Throw a tasty game-day soiree with help from your kitchen gadgets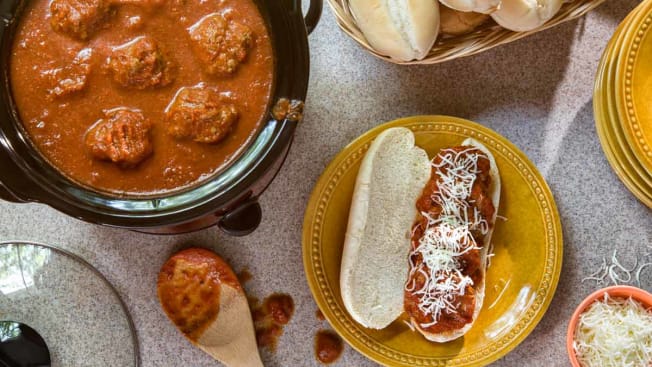 A slow cooker, shown here, delivers meatballs in time for kick-off—and keeps them hot all night long.
By Tanya A. Christian
Game day snacks: They're almost as important as the game itself. And if you're hosting a Super Bowl party this year, you may feel the pressure to deliver an epic event with tasty food and drinks for your football-loving friends. 
While it's easy to order in, there's another way to earn your host(ess)-with-the most(est) trophy without breaking a sweat—unleashing the power of your small kitchen appliances. These hard-working gadgets can turn out a feast for a crowd and whip up additional snacks quickly if bites start to run low. Turning to these kitchen staples will allow you to multitask in a way you can't with the time and temperature restraints of a traditional oven. Take it from me, someone who has been unwittingly drafted to play game-day host on more than one occasion. 
My strategy for not breaking the bank, and—let's be honest—exerting minimum effort, is to turn to my air fryer, toaster oven, multi-cooker, slow cooker and food processor (small kitchen appliances are obviously my thing) to get those game day foods on the coffee table quickly and effortlessly. And I keep my blender on hand to concoct frozen cocktails like those dispensed at actual sports bars. 
Need inspiration? Below, I've shared some of my favorite Super Bowl foods from each of my small kitchen appliances. Whether your guests are rooting for the Kansas City Chiefs, the Eagles, or just want to see Rihanna's halftime show, you'll find that these countertop wonders are the real winners.
Air Fryer
These power players in the kitchen may be the most versatile on the list. In fact, I consider my air fryer my personal sous chef. That's because air fryers can easily turn out quintessential game-day foods in less than 20 minutes. What's even better, they crisp up food in a way that an oven never could—and without your slaving over a splattering frying pan on the stove, or taking in the calories associated with deep frying.
Obviously, the larger the air fryer capacity, the more it can handle. Larger sizes also give you the gift of time. With smaller models, plan ahead and make food in batches if you're expecting a crowd. And in case you run low during the game, have frozen appetizers at the ready to throw into the basket.
What to make: fries, wings, chicken fingers, crispy cauliflower bites, jalapeño poppers, pretzel bites, mozzarella sticks
Wolfgang Puck 9.7QT Air Fryer Stainless Steel, Large Single Basket Design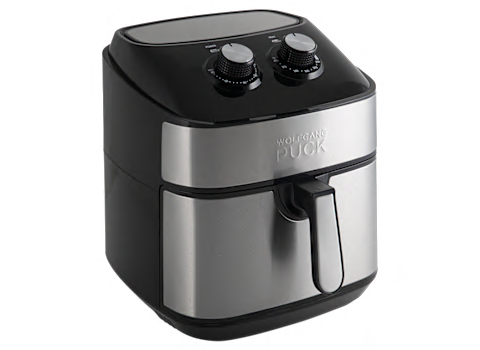 Toaster Oven
There's no need to turn on your main oven with a capable toaster oven at your disposal. Their compact size allows them to heat up faster than your conventional oven, while still allowing for more room to cook than a typical basket-style air fryer. 
Put your toaster oven to work for the big game by tapping into its best features: Burgers and hot dogs come out great using a broil or grill setting. And if a model has a designated pizza function, now is the time to use it. If you have a smaller toaster oven, consider miniature-sized alternatives, such as hamburger sliders, pigs in a blanket, and pizza bites. The bake setting can handle anything else you would typically pop into your oven, including desserts. 
What to make: hot dogs (or pigs in a blanket), burgers (or sliders), pizzas (frozen or homemade), baked potato skins, flatbreads, cookies, brownies, mini cupcakes
Breville Smart Oven Air Convection BOV900BSSUSC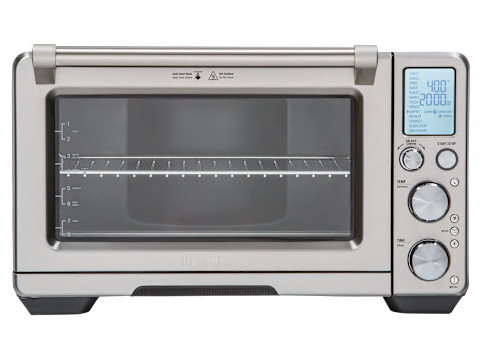 Multi-Cooker
Want hot sandwiches in under an hour? That's an easy task for a multi-cooker with a pressure cooking setting. Models like the Instant Pot speed up cooking for a variety of foods, including beef, pork, and poultry. And they'll keep food warm well past halftime.
If subs are on your Super Bowl food menu, don't forget to brown your meat first, using the sautè function, and add a bit of liquid once it's time to cook. This will ensure that your filling comes out moist and flavorful.
What to make: pulled pork, shredded chicken, meatballs
Instant Pot Duo Crisp 11 in 1, 8 Qt. with Air Fryer 140-0021-01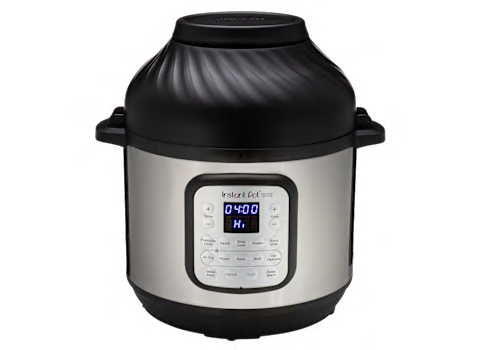 Slow Cooker
Chips and dip is a game-day nosh nearly everyone can get behind. Impress your crowd with hot dip favorites (see below) found on sports bar menus, compliments of your slow cooker. These simmering pots will help you to up your game by giving you the option to serve them warm in addition to the expected cold dips like guac and salsa.
If you're planning on offering your guests a spread, start with slow cooker recipes. These appliances allow you to set it and forget it, which means you can get your dip going earlier in the day and it will stay hot and fresh into the fourth quarter. 
What to make: queso, spinach-and-artichoke dip, buffalo-chicken dip, meatballs, hot chocolate
Hamilton Beach Temp Tracker 33866 6 Qt.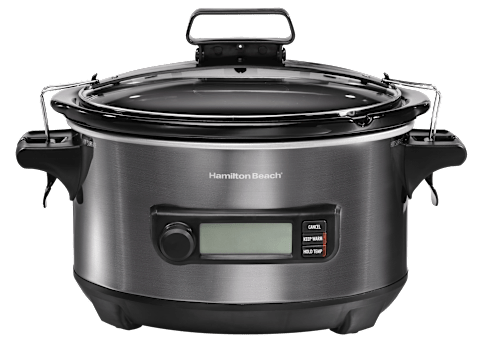 Food Processor
A great food processor can act as a jack-of-all-trades kitchen tool. That means it can chop the cauliflower for your buffalo bites and grate the cheese to go on top of your potato skins. They're also powerful enough to whip up fresh guac or salsa in a matter of minutes.  
On game night, let this small kitchen appliance do the heavy lifting so you have more time to enjoy your guests and the big game. And if you decide to make accoutrements in advance, remember to add a bit of lime to keep them looking and tasting fresh.  
What to make: guacamole, salsa, bruschetta toppings
Cuisinart Pro Classic DLC-10SY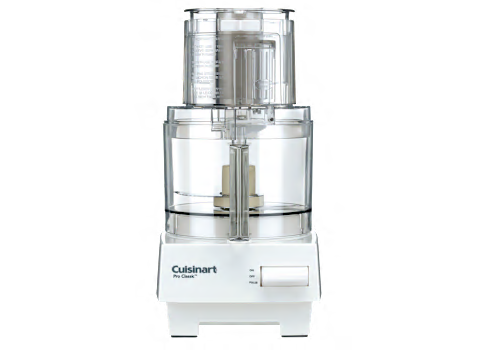 Blender
Your friends will feel as if they're at a sports bar when you break out an efficient blender—stirring up drinks for four (or more) in just one go. The best part? You get to choose the fruits, juices, and liquor that go into it, so you can manage the quality, taste, and calorie content of your cocktails.
Get the perfect blend every time by placing your mixers and alcohol in the blender cup first, and then add hard, solid foods like ice and frozen fruits, last. Placing heavier items furthest away from the blending function helps to move ingredients down and into the blade.
What to make: frozen margaritas, piña coladas, daiquiris, non-alcoholic Spicy Persimmon Fizz
NutriBullet Smart Touch NBF50420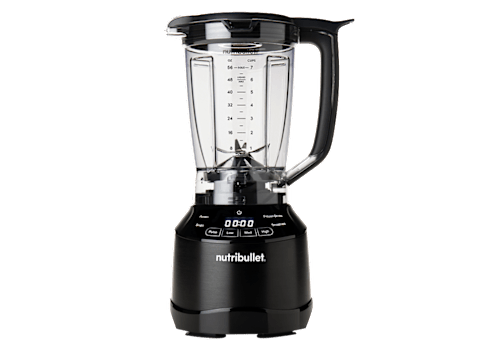 Consumer Reports is an independent, nonprofit organization that works side by side with consumers to create a fairer, safer, and healthier world. CR does not endorse products or services, and does not accept advertising. Copyright © 2023, Consumer Reports, Inc.