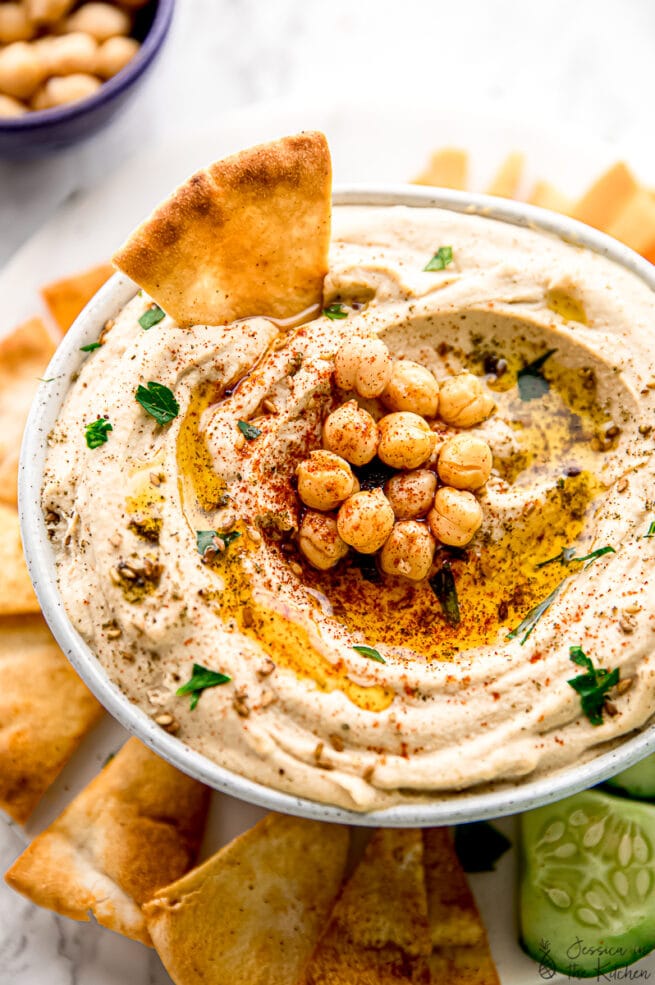 This is The Best Homemade Authentic Hummus ever. It is rich and creamy and is the perfect dip, dressing or side to any meal!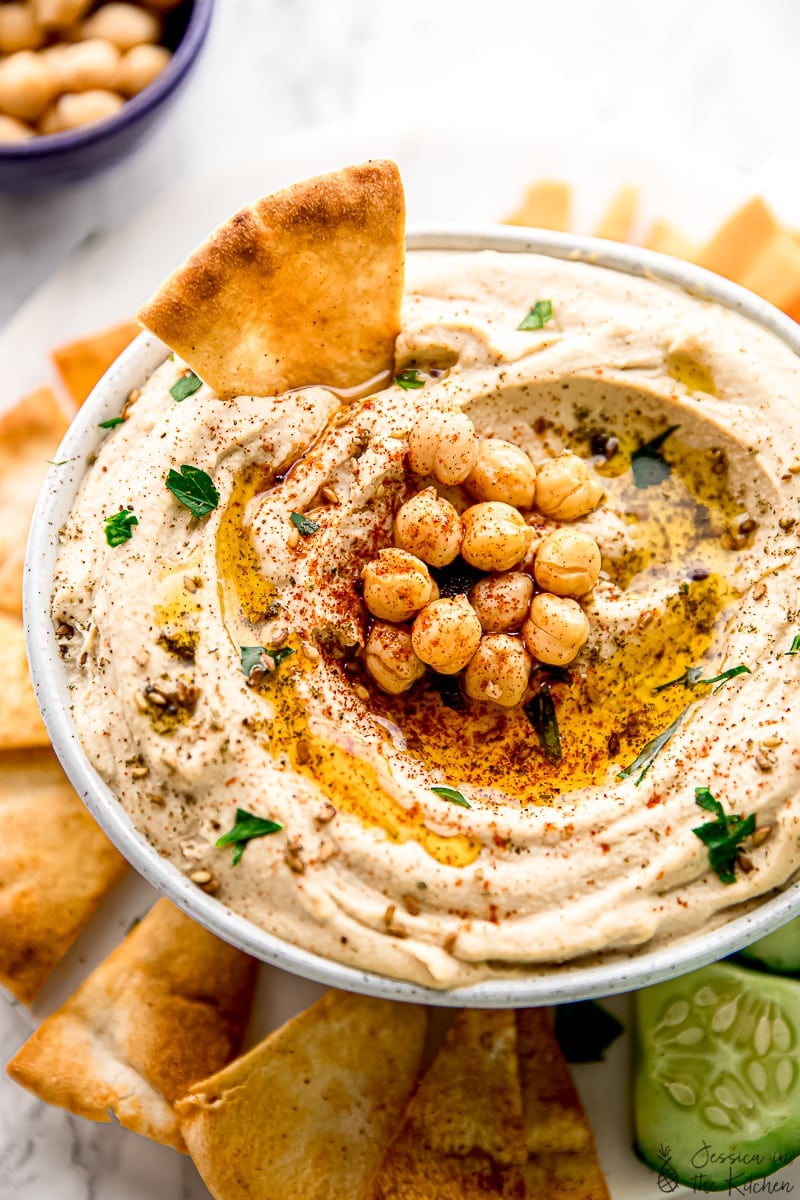 The other day it occurred to us there are so many recipes that have not made it onto this blog. Im talking about the things we eat ALL the time. Hummus, homemade popcorn, guacamole, avocado toast, homemade veggie burgers, salads. Why is that? Did I somehow convince myself that they were too easy for the blog? Since then Ive remedied most of these, but yet still, I havent shared basic amazing authentic hummus!
In 2018 as you may know, I took a life-changing trip to Israel. Ive of course had homemade hummus prior, but never like this! It made many experiences before this seem like it was lacking. Not only had I fallen in love with hummus, but I also fell in love with tahini. Who knew that tahini was supposed to be creamy and delicious and nutty, not bitter?!Finally, Im sharing this beauty with you along with my top hummus tips.
Whenever I make this recipe, one thing that hits you is how aromatic this dish is. This immediately brings me back to my time walking through the markets of Tel Aviv. Whether its smelling all the spices or sampling the fresh vegetables and fruit, it brings me a sense of culture. This hummus is creamy, light and fluffy, rich and buttery with slight hints of garlic. Long story short its perfect.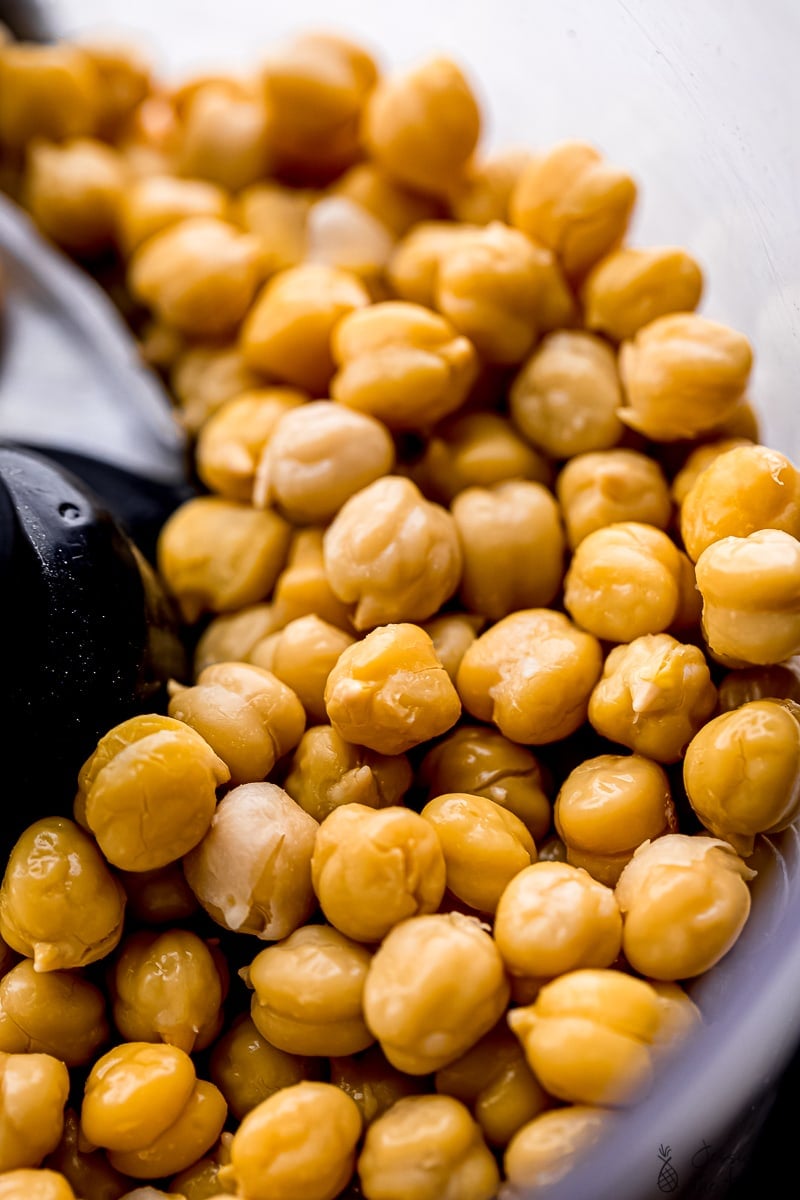 Ingredients for the Best Authentic Hummus
Getting the best quality fresh ingredients always make such a difference for every single recipe youll make. These are the ingredients youll need for this hummus:
Chickpeas the great debate between freshly cooked or canned chickpeas! Freshly cooked always tastes best, so ensure youre getting great dried chickpeas to start with. If you want to use canned (p.s. I do this all the time), ensure youre using a great reliable brand!
Ice Cold Water ah yes, ice-cold water! I explain this more in the tips below, but it helps all the ingredients to blend and helps the tahini especially.
Olive Oil always use the best quality olive oil you can afford! I dont use a lot here, but what little I use makes a big difference.
Sea Salt My favourite sea salt is Redmond Real Salt! Highly recommend it, itll change your salt game.
Ground Black Pepper I love freshly ground black pepper! These are the grinders I use.
Limes lime juice adds the perfect acidity to complement the other flavours of the hummus!
Roasted Garlic Roast up some fantastic garlic and itll make a huge difference. Roasted garlic is buttery, smooth, and blends right into the hummus.
Tahini oh friends! Bad tahini will ruin this entire dish, so dare I say, its one of the most important ingredients. Be sure that your tahini is nutty and smooth and palatable. It should never be bitter. I absolutely adore this one, its the closest one Ive found since my jar from Israel finished. I seriously had a week where I ate everything with tahini and halved one of the bottles.

Tips for Making the Best Hummus
I truly want you all to make the best homemade hummus so here are some tips:
I found that the best hummus comes from freshly cooked chickpeas. There are times where you wont be able to find that/have the time/dont want to (which is fine, dont let anyone tell you how to cook!) cause sometimes I dont want to either. So use the best quality canned chickpeas you can find, and remove the skins from the chickpeas. All it takes is a little pinch/rub to remove the skins. I actually love this process and find it kind of therapeutic. To me, it makes all the difference in the smoothness of the end product.
I include a step about using ice-cold water below this is essential! It only takes a few minutes to get ice cold water so dont skip it. Just stick a glass of water with ice into your freezer for 15 minutes, then pour off the ice and use that water. Ensure its ice-cold to touch. It helps the ingredients and the tahini to meld perfectly together and to give the hummus that incredibly fluffy and light texture.
Always ensure to slowly stream ingredients into your food processor (all explained in the instructions). This allows the ingredients to properly incorporate into the overall hummus. Its worth going a little slower to make the best hummus.
One of the most important tips is to leave the food processor on for about 3 to 5 mins. Aka, I set a timer and let it run. It makes such a massive difference in the final hummus. Trust me, it will be worth it!
Tahini is important! Friends not all tahinis are made equally. This is my favourite tahini.
Hummus, like most dishes, thrives when the best ingredients are used. Fresh ingredients make great food!
Always churn your tahini first or youll just be adding the oil that separates on top.

What to Use Hummus For (What to Put it On/Eat it With)
Hummus to me was a pivotal dish not only for my transition to vegetarianism but also veganism. It was so easy to make and its rich and creamy flavour kept me full. Whats so amazing about hummus is that it complements most foods perfectly! I love adding it to:
Want a low carb hummus?
Hummus is amazing and all (seriously) but maybe you want a low carb hummus. My Cauliflower Hummus tastes absolutely fantastic so you wont miss out at all!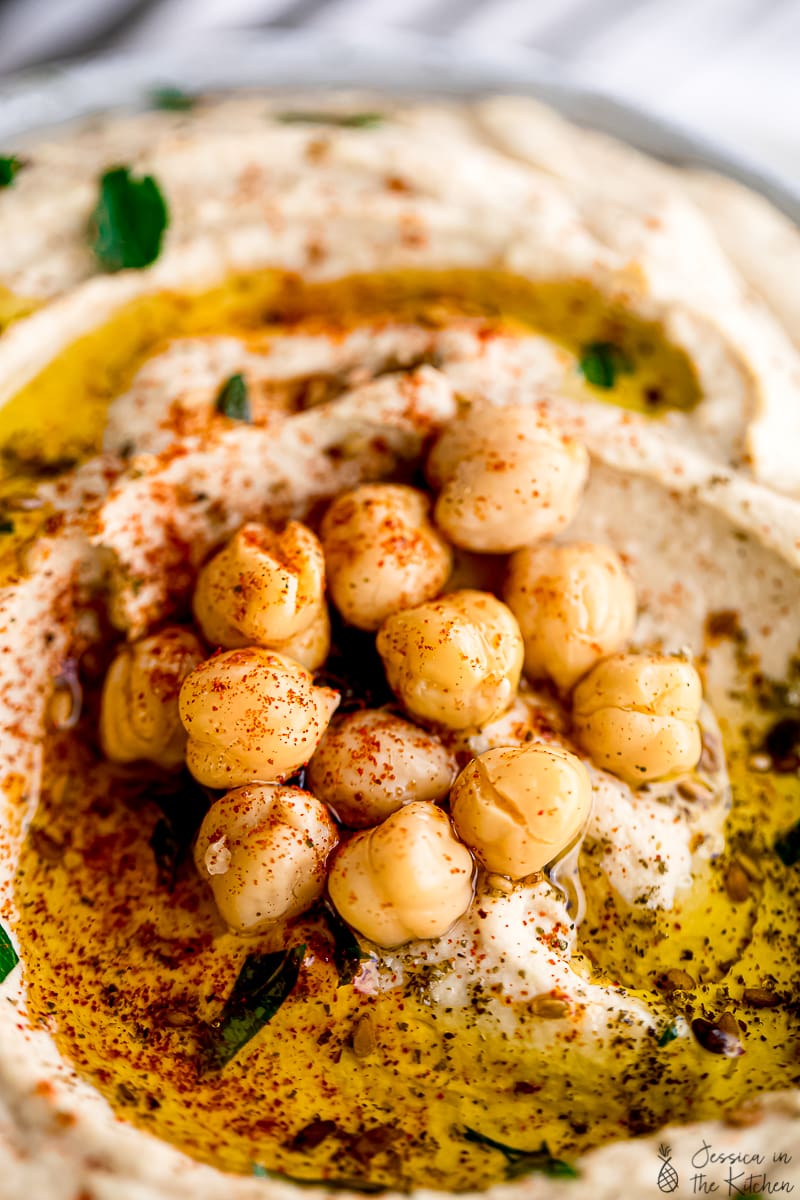 Enjoy friends! If you make this best authentic hummus, please snap a photo and tag #jessicainthekitchen on Instagram! Wed also love if you would leave a comment below, and give the recipe a rating! Thanks so much!
The post The Best Homemade Authentic Hummus (Vegan) appeared first on Jessica In The Kitchen.