If youre away from home on Thanksgiving Day or simply want to step away from the kitchen, these restaurants are open for us all.
Enjoy the best meal of the year with no clean up by booking a reservation at one of these top restaurants. Regardless if youre in the big apple or tropical Puerto Rico!
Each restaurant features traditional favorites like a classic roast turkey and green bean casserole. Or new adaptions of standard holiday treats like chicharron and dark chocolate pumpkin soup. Pro tip book your reservation in advance, as you certainly wont be the only one in the city who has the idea toeat out for the holiday.
Thanksgiving Day Dining in NYC and other States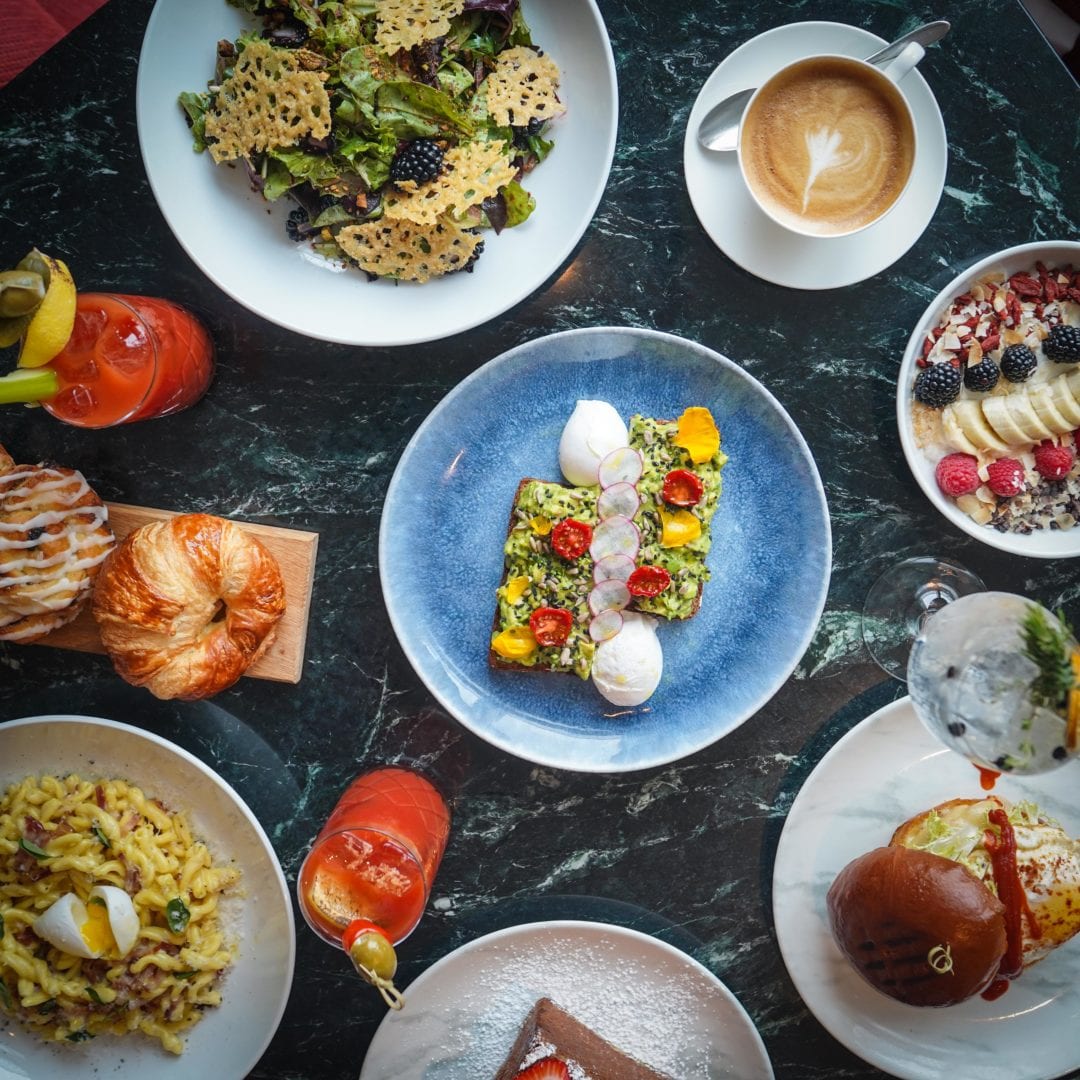 Enjoy Thanksgiving dinner with unmatched views of Columbus Circle and Central Park at Bluebird London NYC. Offering a pre-fixe menu for $95 per person, dinner tarts at 2:00pm 8:00pm. On Thanksgiving Day enjoy fresh takes on classics. Whilst enjoying the backdrop of the changing leaves in Central Park. Themenu includesBrussel Sprout Salad, Branzino and Turkey. Alongside traditional sides and a chefs selection of mini pies such as mini sticky toffee for dessert.
Queenyard, Bluebirds sister restaurant, will be open on all day on Thanksgiving. Offering a pre-fixe menu for $125 per person. Enjoy a selection of dishes from queensyards dinner which includes Salmagundi. Made with salt baked beetroot, confit lemon, chicken, horseradish & buttermilk dressing. Alongside traditional dishes like oven baked turkey and a modern take on mac and cheese. Sweets bites includes an assortment of pies such as apple pie and bourbon bon bon.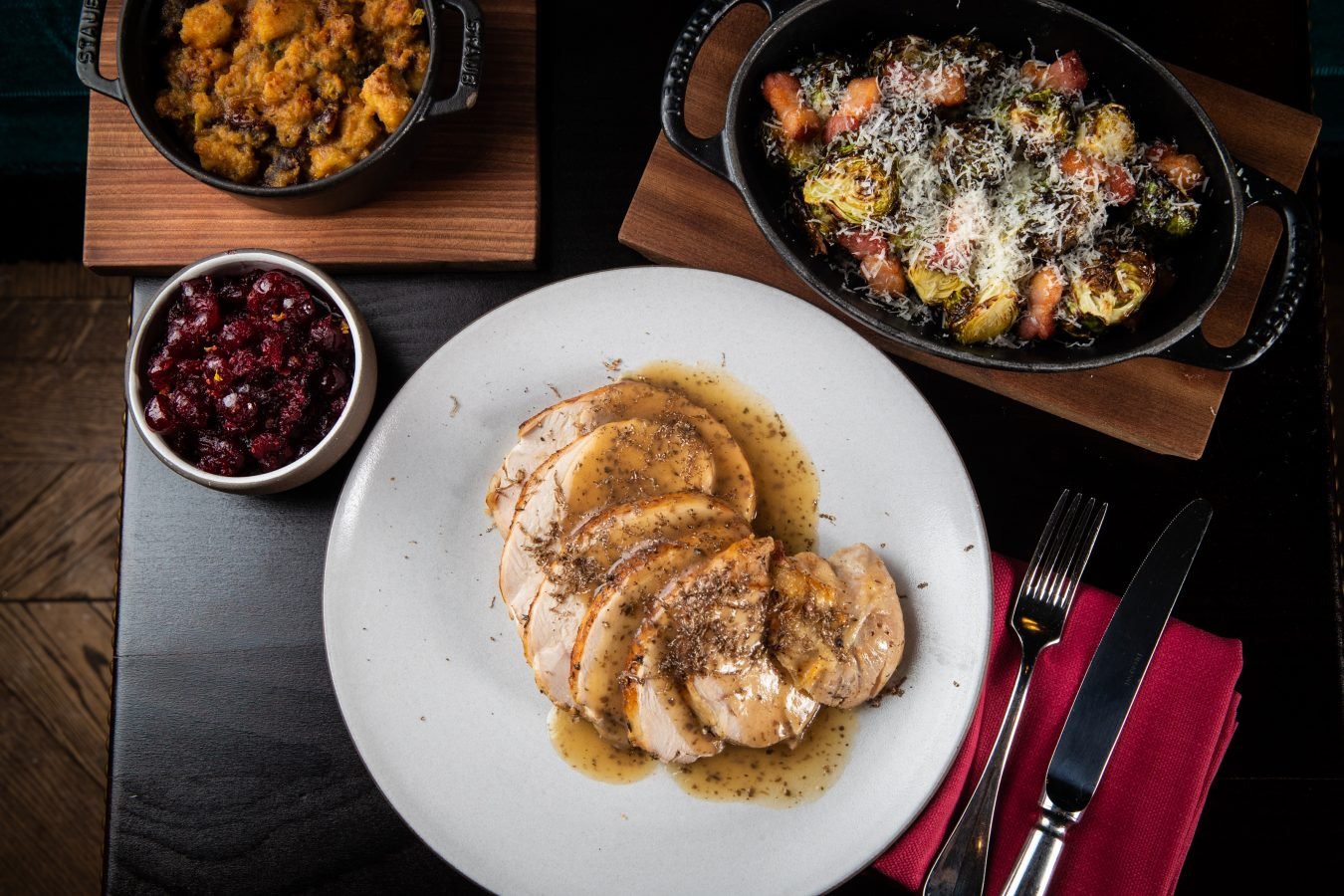 Enjoy an effortless Thanksgiving dinner at NoMad Restaurant and NoMad Bar in Las Vegas. Opened from 3 p.m. 9 p.m. on Thanksgiving Day, the NoMad culinary team will translate its creative upscale American cuisine into a Thanksgiving feast featuring the holidays favorite dishes. Festive creations include; Roast Turkey,Pomme Pure,Brussels Sprouts( roasted with bacon lardons and parmesan). AlongsideHoneynut Squash, Cranberry Sauce and a variety of tarts.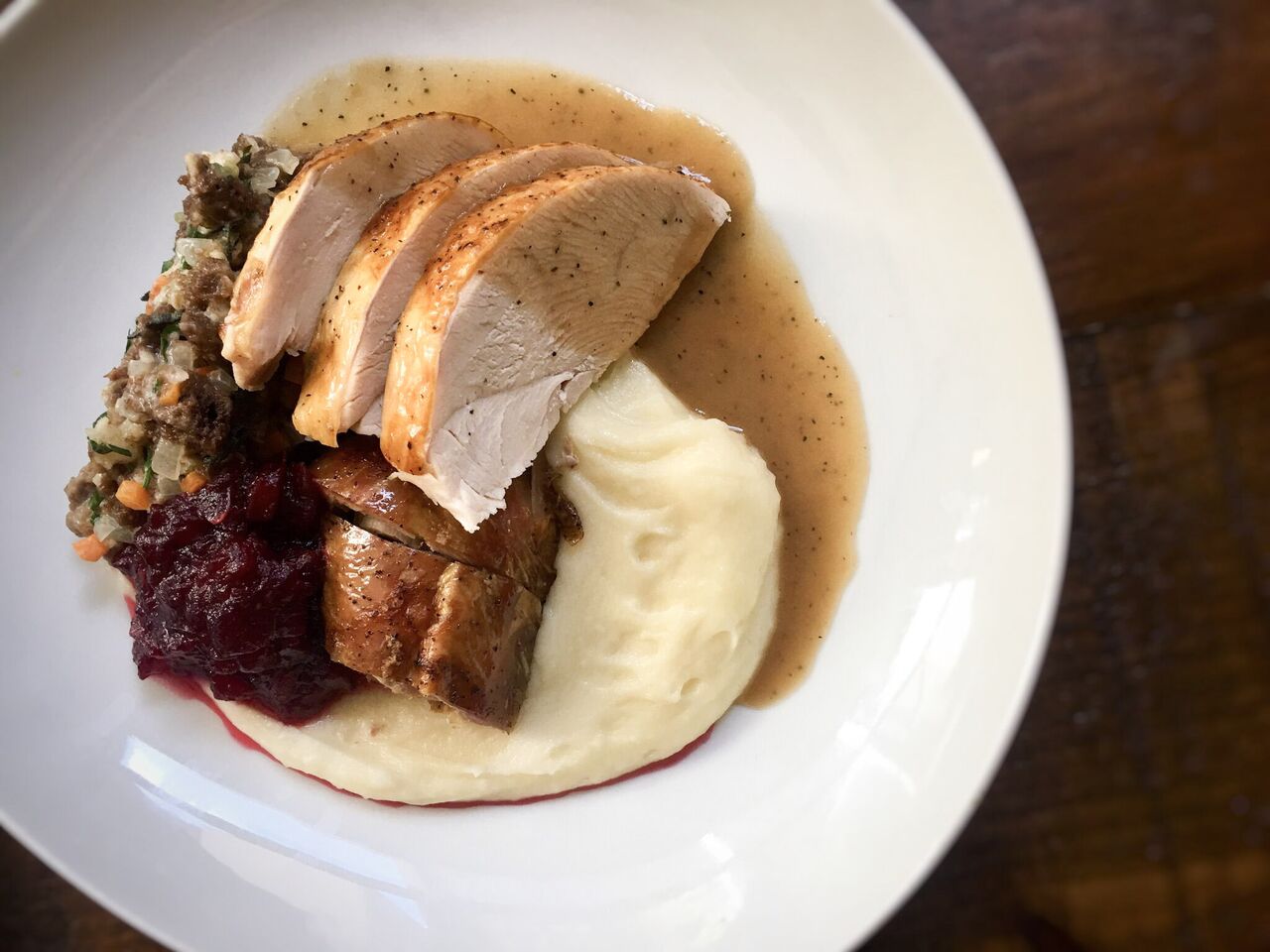 Indulge in a classically decadent Thanksgiving at Harolds in the Arlo SoHo hotel. Harolds is a neighborhood spot that offers breakfast lunch and dinner seven days a week. Harolds will be offering a family-style pre-fixe menu for $65 a person from 12pm-10pm on Thanksgiving Day. The menu features holiday Anitpasti for the appetizers.
Whereas the main course has many options. Choices include Roasted Turkey, Italian Sausage and Ham Steak. Alongside sides like green bean casserole. sweet potato and more . Additionally desserts features pumpkin pie, pecan pee,cheesecake and apple cobbler.
Thanksgiving Dinner at Dante/NYC
Spend Thanksgiving at Dante the Greenwich Village icon that was most recently voted Worlds Best Bar by Worlds 50 Best Bars. The $90 pre-fixe Thanksgiving menu features dishes such as Roasted squash and sweet potato with cinnamon creme fraiche, Lioni Burrata with roasted beets, fennel pollen, sorrel and rye and, of course, an Oven roasted organic turkey breast with armagnac gravy and cranberry sauce.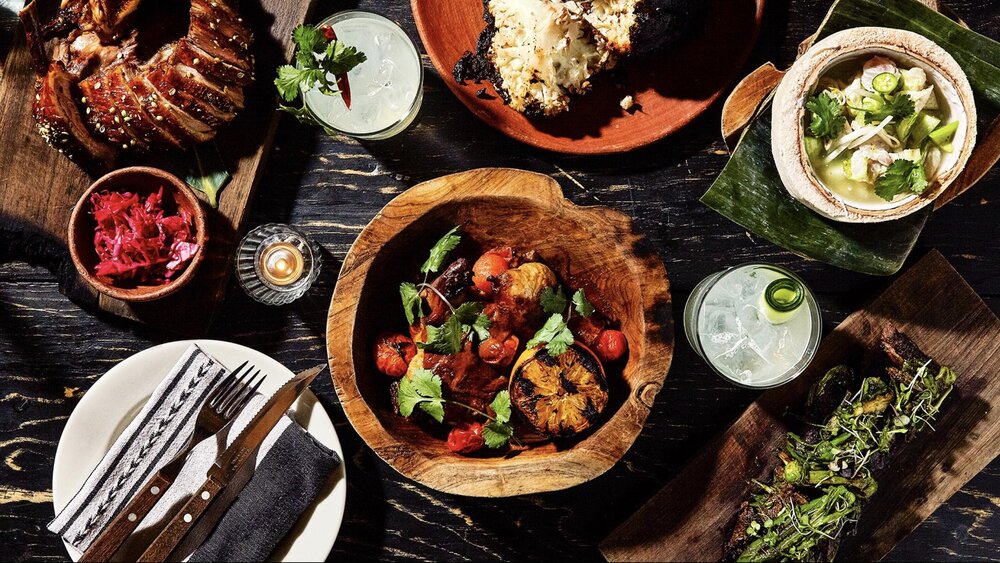 Transport yourself to Tulum and join the family at GITANO Jungle Room for a Thanksgiving Feast. GITANO Jungle Room is offering a fusion of Mexican classics like guacamole and duck al pastor. Expertly paired with Thanksgiving flavors such as mashed potatoes, corn, and pumpkin for a modern take on the traditional feast.
Spend this Thanksgiving at Lumaca in the HGU New York for $65, guests can indulge in a classic Thanksgiving pre-fixe menu with any pasta or salad from the Lumaca dinner menu, an Organic Free-Range Turkey. In addition to sides like brussels sprouts and yams. Finish the meal off with an Italian touch a Pumpkin Panna Cotta.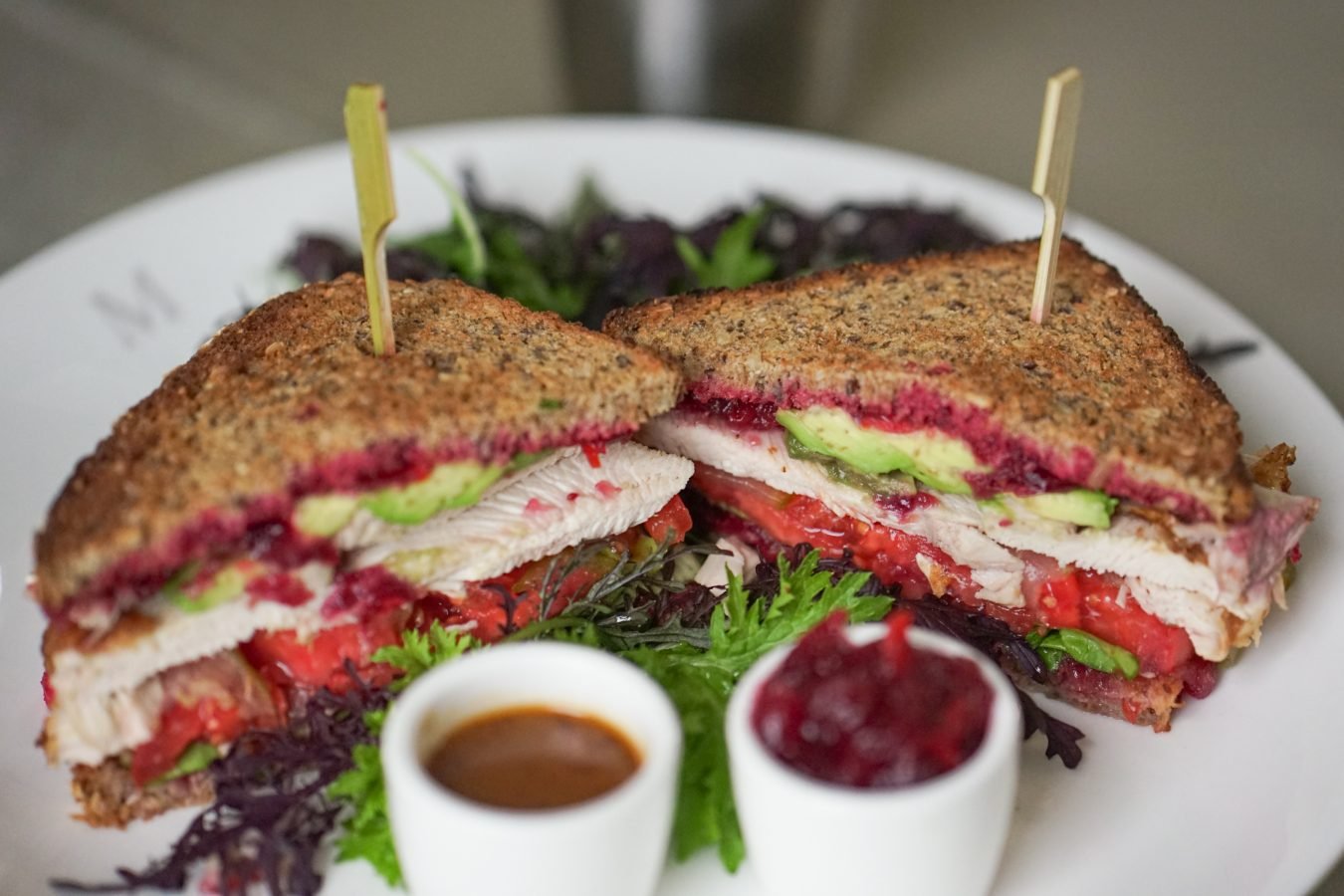 Escape the chaos of Black Friday and brunch at The Mark. The Mark invites you to keep the spirit of the holiday alive at our The Day-AfterThanksgivingBrunch. Indulge in our Michelin-Star Chef Jean Georges Vongericthens delicious, The MarksThanksgivingSandwich made with Organic Turkey, Pickles, Tomato, and Cranberry, served with a side of crunchy French Fries. You will be thankful!
Thanksgiving Day International Dining
Sand, Surf and Dim Sum atW Punta de Mita/ Riviera Nayarit, Mexico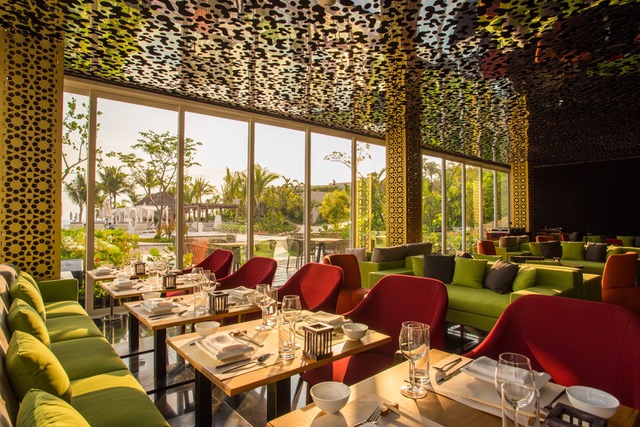 ThisThanksgivingthe resort is hosting a four-day culinary festival called A Taste of Autumn. After a traditionalThanksgivingdinner, live cooking demos, sunset meditations, and ceviche-making classes. The weekend will conclude withFarewell Dim Sum Brunchat the resorts Jean Georges restaurant, Spice Market. Inspired by an all-you-can-eat Chinese buffet, the Sunday brunch on Dec. 1 will feature menu highlights like bao buns, grilled satay, dumplings, and inventive rice bowls. Plus a DJ spinning afternoon beats and an outdoor beachfront terrace where guests can dine with their toes in the sand.
Brunch Like A Local atCaribe Hilton/ San Juan, Puerto Rico
The resorts

Thanksgiving

Day Brunchon Nov. 28th will feature flavorful local staples such aschayote &jicama salad,arroz con gandules, Longaniza stuffing, andseared red snapper filet.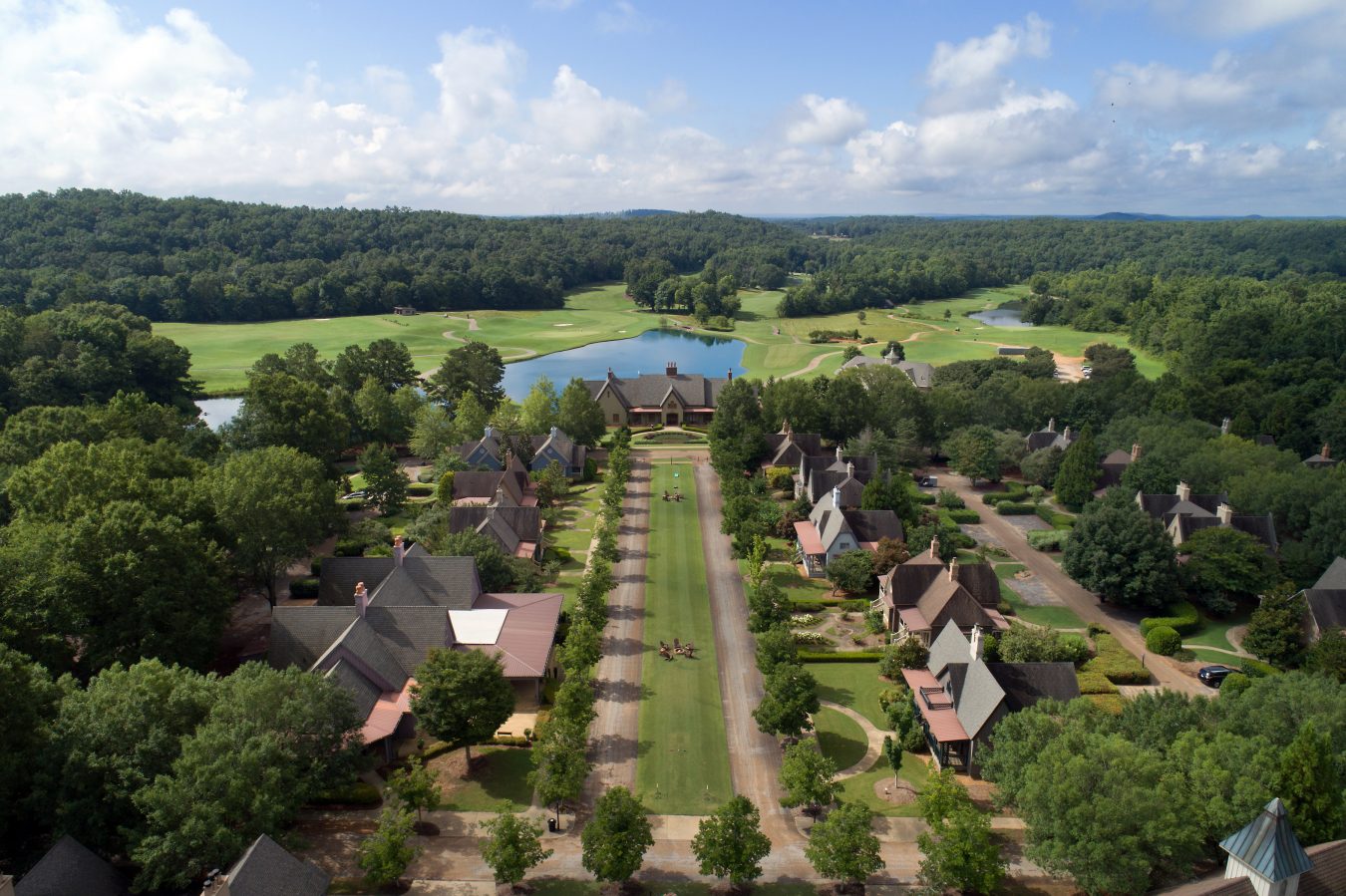 Barnsley Resort is serving a Southern-styleThanksgivingbrunchbuffet.Highlights from the menu include Cracked Pepper Buttermilk Biscuits, Harvest Green Salad, Fall Salad with roasted butternut squash. Alongside a bountiful seafood display and an impressive spread of mains. For instance Carved Pear-Thyme Brined Roasted Turkey, Prime Rib and Vegan Turkey Fricassee.
However delicious the mains sounds, the sides are not to be missed. For example options includes Sorghum Glazed Oven-Roasted Sweet Potatoes, Garlic Green Bean Casserole, and Tillamook Baked Mac & Cheese. Certainly with such a lively menu, it might to hard to save room for the tempting desserts. However its not impossible when Bourbon Caramel Pecan Pie and Pumpkin Mousse Parfait are offered. Thanksgivingbrunchis available on November 28th, from 11:30am-4pm $72/adult, $26/child ages 6-11. Complimentary for children under five.
The post Where to Dine on Thanksgiving Day 2019 appeared first on Honest Cooking.